iPod Transfer for Mac - Top iPod Music Transfer Software for Mac
Summary
Why you'll need an iPod transfer for your Mac computer? How to choose an ideal iPod transfer app that works perfectly on any Mac OS X? Read on this article to find out everything about the iPod Transfer for Mac.
Get started now with AnyTrans, and enjoy all its fantastic values before reading this iPod Transfer for Mac guide.
On a Mac computer, iTunes is the default app that made for playing back media content, purchasing digital files, more importantly, managing the content on your iPhone, iPad and iPod. iTunes is beautifully designed even in the tiny and meticulous details, the functionality is also pleasing until some accidents come in without invitation.
For an example, when your Macbook Air got lost (we hate to say that), or you want to replace your Macbook Pro hard drive, then you'll lose the music on your Mac. So the question is, how can you get these music back?
Don't Miss: How to Transfer Music from iPhone to Mac Computer >
You Need an iPod Transfer for Mac
If luckily you have the entire music library on your iPod, then you are now having a chance to transfer these music back to from an iPod to Mac computer. However, the iTunes won't allow users to transfer the iPod music in a reverse direction. Under such circumstances, you need to appeal to a third party iPod transfer for Mac app.
Recommendation of iPod Transfer for Mac
AnyTrans for Mac is a skillful iPod music transfer software which is meticulously designed for transferring iPod music and everything to & from Mac computer. Without bringing up bulky and tedious iTunes sync, now you can freely import / export iPod music and never mind the original songs being erased. Start Taking Free Trial >
The Reason You Cannot Miss this iPod Transfer for Mac
1. Got a sudden and serious hard drive failure on your Mac and lost all music collections? With this robust iPod transfer for Mac, you can transfer music from any iPod (since the original one) back to a Mac.

2. Apart from these lovely songs, we believe everything on your iPod is important to you. So we are keen on making all iPod content ready for transfer, such as Music, Movie, Podcast, iTunes U, TV shows, Audiobook, Music TV, Voice memos and more.

3. Would like to transfer music from multiple iTunes libraries on many Mac computers? This iMobie iPod Transfer for Mac can fulfill this need. Furthermore, adding new music tracks from another Mac, you even won't lose the previously saved songs on your iPod. Start Taking A Free Trial Now >
AnyTrans for Mac Screenshot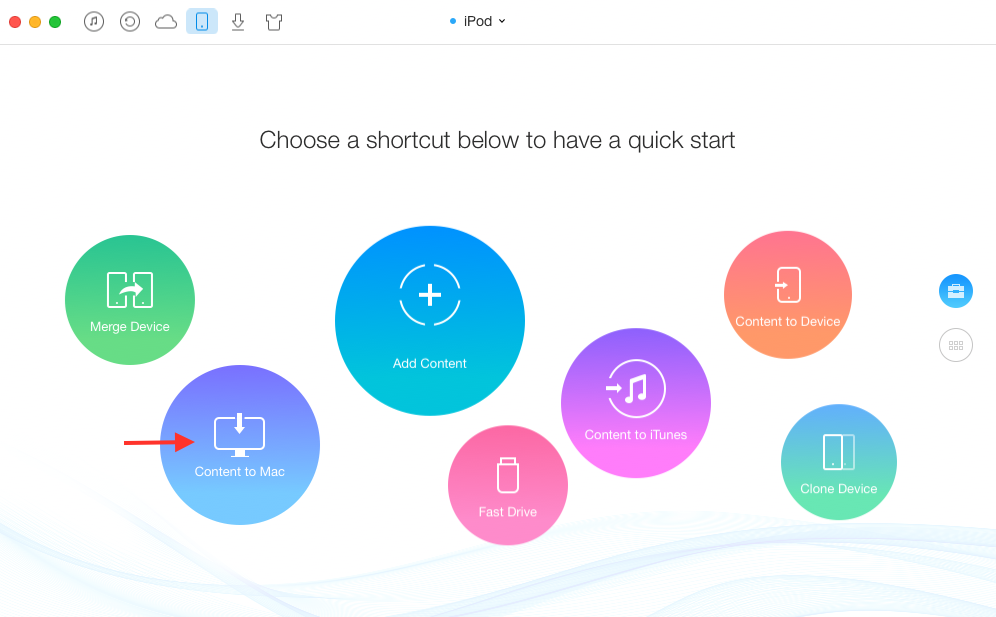 AnyTrans for Mac Screenshot
More iPod, Music and Mac Related Articles You May Like
More Related Articles You May Like
Share Your Thoughts With Us