Best iTunes Replacement Software for iPod Music Management
Summary
iTunes Replacement Software for iPod music management. If you think iTunes is not that perfect and need some alternatives to iTunes?
Download this award-winning application so that you can make use of it after reading this iTunes Equivalent for iPhone Music Management article.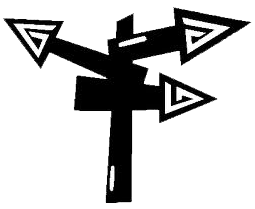 Best iTunes Equivalent
iTunes is an app that allows the user to purchase and manage audio and video on a personal computer. Officially, using iTunes is required to manage the audio of an Apple iPod portable audio player, some best iTunes alternative tool even does a better job on certain occasions.
iTunes is overloaded with too many features
As one of the most important Apple products, iTunes has packed up with too much functions, from its earliest days as SoundJam MP, to its current iteration of the iTunes Store, iTunes match. Presently, iTunes' usage could be roughly devised into four major parts:
iTunes Sync - seamlessly manages content on iTV, iPod, iPhone, iPad, Mac, iCloud and Time Capsule (turning TC into a true NAS for media AND a backup device);
iTunes Store;
iTunes Media Player;
iTunes Media Utility (a powerful, flexible media file management tool which would handle ripping and converting CDs, DVDs, mpegs, and the plethora of different esoteric media encodings).

iTunes is overloaded
It's the Syncing part that needs an overhaul
Since iTunes Music Store maintained an over 70 percent market share of legal music downloads, we have to admit that iTunes did a great job for media purchasing, playing back and supplementary services. While the only thing far from ideal is the device syncing part.
There are countless situations that may drive you crazy when using iTunes to transfer media content to iPhone, iPod and iPad, for instance:
Every type of media content is handled differently by iTunes: Keynote files are handled via apps file sharing, music, video and photos have to be synced, books can be dragged and dropped, etc.
Backups don't include apps, one device can only sync with one computer, and anything you do is highly hazardous behavior that everything will be erased.
How many times do you have to delete everything and re-sync music, or videos, or apps because iTunes got confused about whether it had synced to that particular device before.
Adding a single movie to an iPad shouldn't take 25 minutes and the risk that you'll lose all your apps along the way.
The way to overcome above troubles
In fact, with iTunes Match and iCloud, Apple seems to realize that syncing media with a Mac or PC running iTunes is kind of a mess. So, more or less, if you think iTunes is clunky, slow, and bloated software that isn't always the easiest to use, now it's a time to find an iTunes Alternative for iPod, iPhone, iPad content management. Below is a brief comparison chart that may help you choose:
iTunes Alternatives Comparison Chart >>
More Related Articles You May Like
Share Your Thoughts With Us