Does iTunes 11 Plan to Better Music Sharing
Summary
iTunes, the biggest music store since 2003, now plans to better its music sharing method. Possibly iCloud Integration will come.
Download AnyTrans to enjoy a fantastic tour of transferring music among iPhone, iPad & iTunes Library.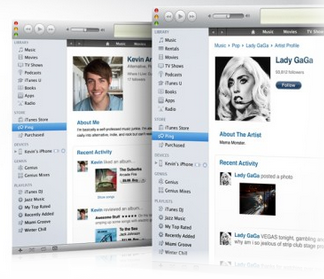 iTunes is a nightmare when we use it to download music, playback media content and to manage all kinds of Apple devices. Before we walk away to get a pleased iTunes Alternative, this iTunes upgrade news may be quite inspiring.
Original Story: Apple plans an overhaul of iTunes that would mark one of the largest changes to the world's biggest music store since its 2003 debut.
Learn How to Copy Songs from iPhone to iTunes
iTunes has been critical to Apple's success over the past nine years, generating revenue of almost $1.9 billion last quarter alone as well as tethering users to a widening family of Apple products. Any changes will have implications for the media industry, because the store is the gateway for millions of iPhone, iPad, iPod and Mac users to buy music, movies and television shows.
One of the main ways Apple will attempt to improve is by making it easier for people to share songs, a popular feature of Spotify Ltd.'s music-subscription service. Apple has been negotiating with major record labels for rights that would let a user listen to a song sent to them from a friend for free.
iTunes Will Get Better Music Sharing with iCloud Integration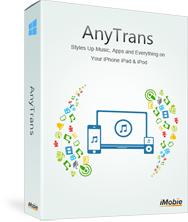 Customers also use iTunes to activate and update iPhones, iPads and iPods, as well as to synchronize their iTunes libraries of music, videos, photos and applications.
Yet as more content is being stored on people's mobile devices, organizing all that material has become increasingly difficult. So probably it's a time to get a much better iPhone, iPod, iPad management solution like AnyTrans.
Trying to work around slow & troublesome iTunes sync, AnyTrans gives you a hand to backup music from iPhone to computer; restore iTunes library from iPods; transfer music across iDevices even over Wi-Fi; convert the videos for iPhone on the fly, etc.
More Related Articles You May Like
Share Your Thoughts With Us