Top 10 Tips You Should Know about iTunes Syncing - P2
Summary
For both new and seasoned iTunes guys, this Top 10 iTunes syncing tips article might be worth a minute of reading.
Take a tour of this awarded software so that you can make use of it after reading this 10 Tips You Should Know about iTunes Syncing article.
Advanced - Create Playlist Folders
The Playlist folder is an rarely used feature in iTunes. As far as we know, many users manage a dozen of iPhones, iPods and iPads on a single iTunes. So usually they will create separated Playlists for every device (creating playlists is a better option than making new iTunes libraries).
This method will work perfectly for a neat and tide iTunes library, but for a huge and complex iTunes library, creating a new Playlist Folder could solve many problems: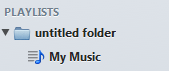 Basic - Manage Multiple Devices on one computer
Again, as previously mentioned, it's a wildly concerned problem to manage multiple Apple mobile devices on one computer. For the audio/video content, you can put Music, Movies, TV Shows, iTunes U, Books and Podcasts into a playlist for a family member.
However, by far we never heard a guy who handle this without a hint of confusion. To get an answer, you need to find some iTunes Alternatives, which are freed from variety of limitations.
Without extra procedures, PhoneTrans can help you to import and export iPhone music without tedious iTunes sync. Besides, when adding music to iPhone from a new music library, you do not have to worry about original songs being erased.
Basic - Turn off Genius if you don't use it
iTunes Genius seems a genius playlist manager but we've never been the fans of it. The bigger problem with Genius is that it randomly sends data to Apple, slowing down iTunes and your computer in the process. Genius also creates playlists that sync with your iDevice. These playlists take time to update when you launch iTunes, and they also waste time syncing to your device.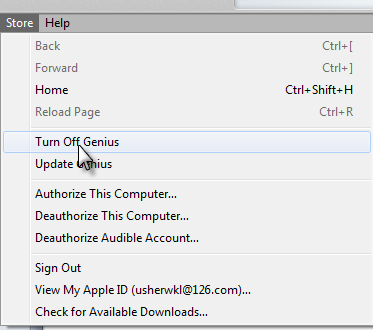 Basic - Don't sync Photos
Syncing photos through iTunes, your iPhone, iPad or iPod also get filled up with iPod Photo Cache folders. If you are syncing with multiple devices, your iPod Cache may contain multiple optimizations of the same images.
This process can slow down iTunes and syncing, and the cache file can take up a ton of space on your computer. Disable photo syncing in iTunes with your device plugged in, and then track down the "iPod Photo Cache" in the "Pictures" folder on your computer and delete it.
Learn How to Transfer Photos from PC to iPhone without iTunes
Basic - A bunch of useful iTunes Syncing Tips
How to Find Lost Media & Downloads in iTunes - Sometimes you cannot find some media files or downloads in iTunes and that is because iTunes failed to locate that file, or the download has not been completed yet.
How to Copy Music from Computer to iPod without iTunes - Used to use Windows Media Player and want to learn how to copy music from PC to iPod without iTunes? PodTrans Pro is the best answer.
How to Create an iTunes Account without a Credit Card - We will show you how to create an iTunes account without a credit card? So if you're a student or just want to get free app music movies from iTunes store, then this article is definitely helpful.
More Related Articles You May Like
Share Your Thoughts With Us