How to Check Folder Size on Mac
Summary
This post tells you the way to check Mac folder size and get out the large folders on Mac so that you can easily free up your Mac space.
Download MacClean to quickly find large files and folders on your Mac computer to free up space of your Mac OS X.
Question: "Needing to clean up some space from my 250Gb MacBook Pro, in order to backup my phone, I tried to find my largest files and folders. However, it's a problem to find my large folders on Mac. Because all folders Size is --. So how can I get the size of folders, and pick out the large folders on my Mac."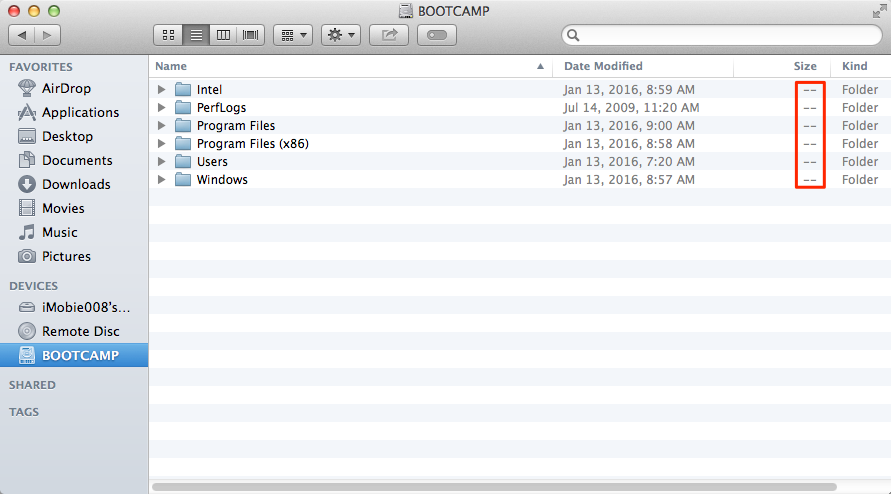 Folders Have No Size Data on Mac
Also Read: How to Optimize Mac >
How to Show Folder Size on Mac OS X
Normally, Mac lists only the size of files when you show items in a list. If you want to display folder size, you have to enable the function "Calculate All Sizes".
Step 1. Go to Finder menu bar.
Step 2. Click View > Show View Option > Check the item "Calculate All Sizes".
Step 3. Click "Use as Defaults".
Now, you can see the size of your folders. By clicking the column header "Size", you can sort by Size and find the largest folder.
How to Check Folder Size and Find Large Folders with MacClean
MacClean is one of professional software to help you free up space and speed up your OS X on your Mac computer. It provides you with one cleanup tool to easily find old and large files and folders. Now let's download MacClean and use it to check folder size and find large folders on your Mac.
Step 1. Run MacClean and go to Cleanup Tools > Old & Large Files.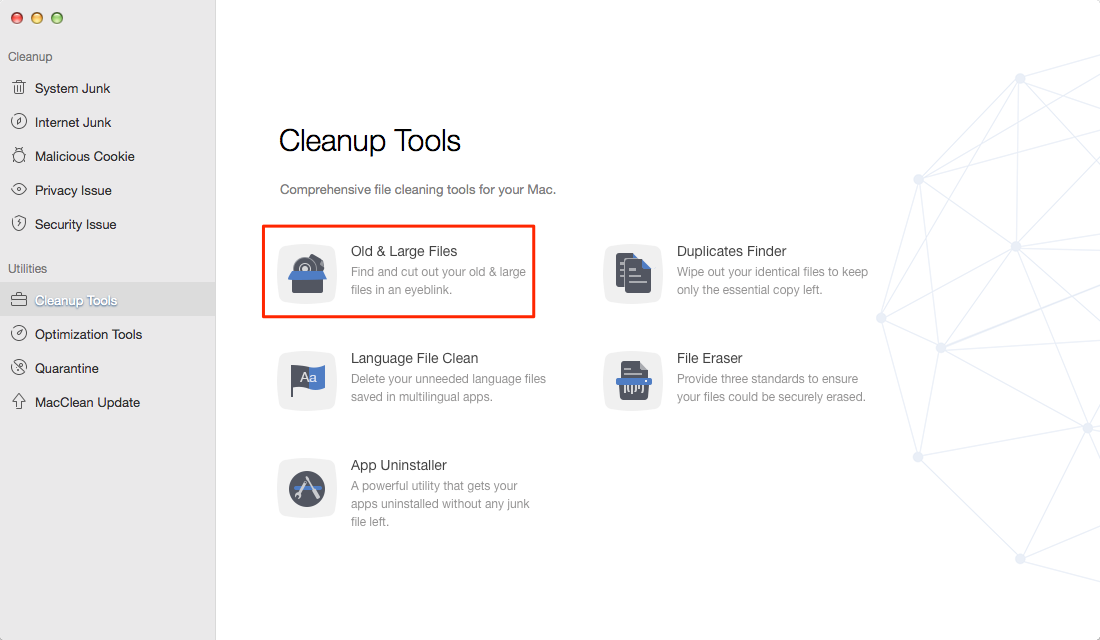 Find Large Folders on Mac with MacClean – Step 1
Step 2. You can select the default folders, or drag and drop specific folders to scan and find the large files/folders. And then choose whether to remove them.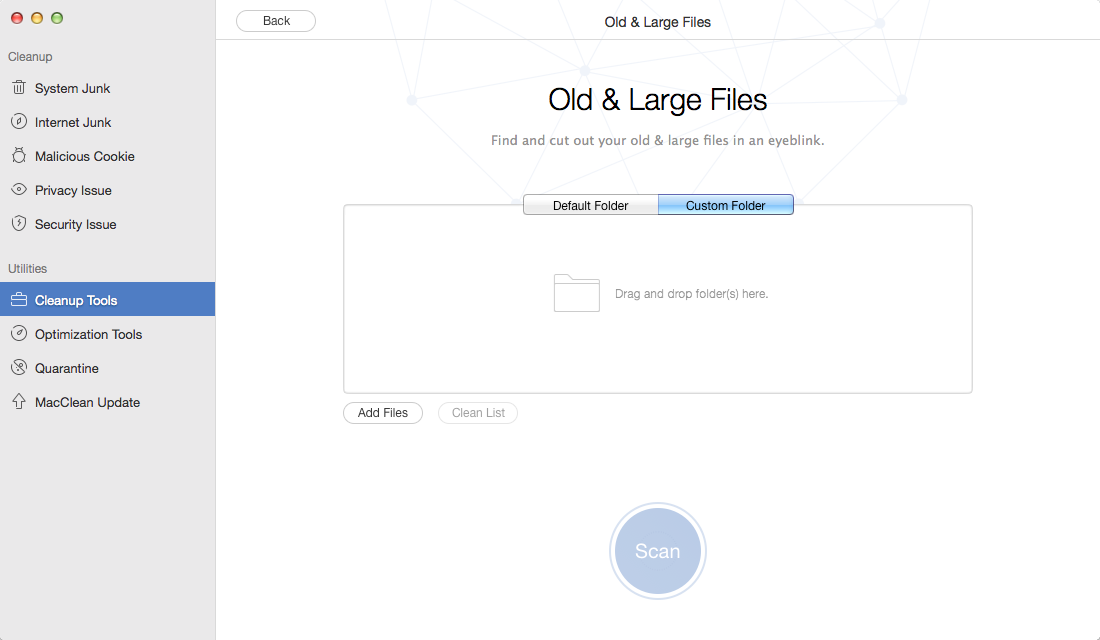 Find Large Folders on Mac with MacClean – Step 2
Step 3. After scan, you will find all large files and folders with last modified date and size. You can sort all files and folders by Size, Name and Date on the top-right corner. Or you can use the filters in the middle panel to get only the files and folders you want. After get the large files you want to delete, just select them and click "Clean" to remove them from your Mac.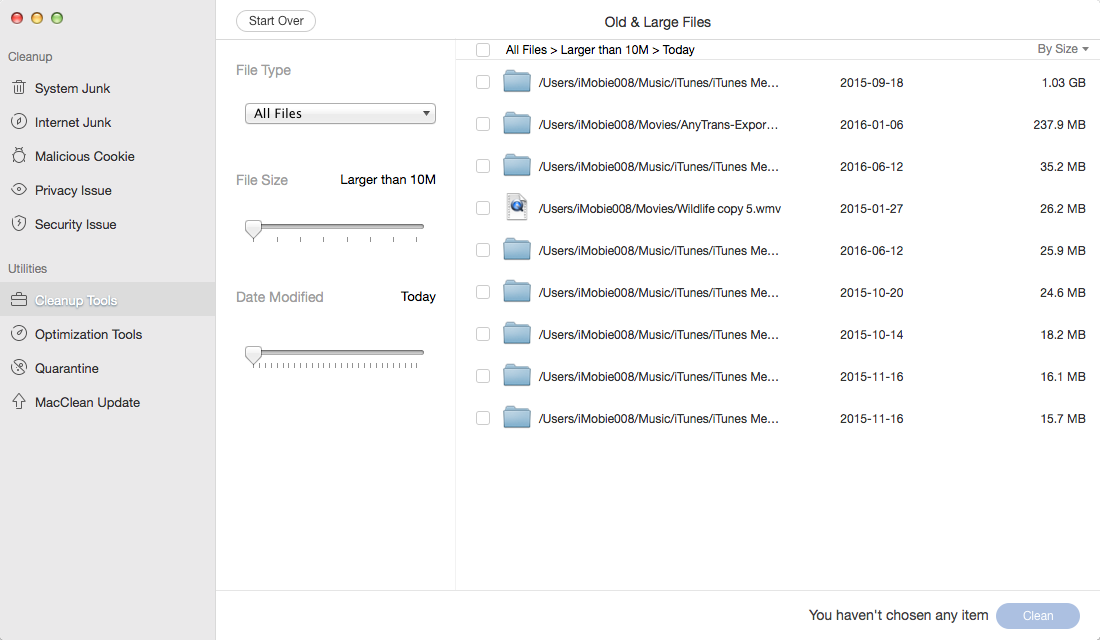 Find Large Folders on Mac with MacClean – Step 3
Top Posts on Cleanup and Speed Up Mac Computer
More Related Articles You May Like
Share Your Thoughts With Us