What is Mac OS X Mavericks, or Mac OS X 10.9
Summary
Mac OS X 10.9 Mavericks, is coming this fall, bringing iOS features, including iBooks, Apple Maps, Finder Tabs, and a number of other time-saving enhancements.
Download this iTunes Alternative so that you can make use of it after reading this Mac OS X Mavericks wiki page.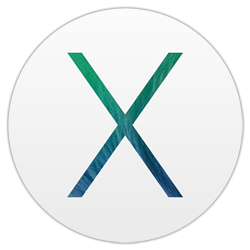 Mac OS X Mavericks Logo
Mac OS X Mavericks (OS X 10.9) is the tenth major release of OS X, Apple Inc.'s desktop operating system for Macintosh computers. OS X Mavericks was announced on June 10, 2013 at WWDC, and is scheduled for a release later in 2013.
Don't Miss: How to Transfer Music from iPhone to Mac >
This release marks the beginning of a change in the naming scheme of OS X, departing from the use of big cats and moving to names based on places in California. Following the new naming scheme, the current version of the operating system is named Mavericks, after the surfing location in California.
The Pricing and availability of OS X Mavericks
Apple says Mavericks will become available this fall, but didn't give us an exact date, nor did it tell us how much it will cost. Mountain Lion costs users $19.99 to upgrade, and it wouldn't surprise me if it remained the same for Mavericks. Obviously we'll have to wait until fall to find out for sure.
If Mac OS X Mavericks Worth the Update?
Mac OS X Mavericks is not a sweeping change, but improves upon a solid foundation, with new features brought over from iOS to give Mac users more to work and play with. For Mac users I think the added features provide definite benefits and make it worth paying for the upgrade. But is Mavericks ambitious enough to woo Windows users into making the switch? Probably not, but I think there's more to consider than just the feature set of the latest Mac OS. - Commented by Jason Parker from Cnet.
Useful Tips for Mac OS
1. How to Free Up iPhone iPad Space on a Mac OS X Computer >
More Related Articles You May Like
Share Your Thoughts With Us