How to Print Screen on Mac OS X or macOS
Summary
This tutorial will make a detailed introduction about taking a screenshot on a Mac with several ways.
Download MacClean to remove junks, caches, and cookies on your Mac and protect your Mac from dangers. Supports Mac OS X and mac OS.
The well-known "Print Screen" in the Windows world is called screen captures or screen shots in Mac OS X or macOS. If you just switch from old Windows to a new MacBook, you may notice that there is no "Print Screen" button on the Mac. So, taking a screenshot probably gives you troublesome and you may wonder how to print screen on Mac.
In fact, taking a screenshot is far easier on Mac than PC with more screen-grab options available. Here we will exactly explain how to print screen on your Mac with XO S or macOS, as well as the free third-party software you may want.
Don't Miss: How to Clean MacBook Pro
Part 1. How to Print Screen to the Desktop on a Mac
Built-in with the feature of "Printscreen ", Mac lets you to use some keyboard shortcuts to take a screenshot of your whole screen, a part of your screen or only a window. And all captured screenshots will be automatically saved as PNG image files to your desktop.
Screenshot the whole screen (or screens if multiple monitors): Press "Command" + "Shift" + "3", and then save it as a file to the desktop on Mac.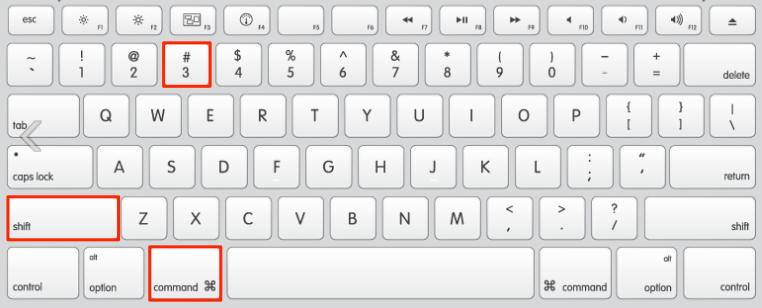 How to Print Screen on Mac - Taking Whole Screenshot on Mac Desktop
Or move your pointer to the window that you want to take a screenshot while holding "Command" and "shift", and then press "Space" to capture the window you want.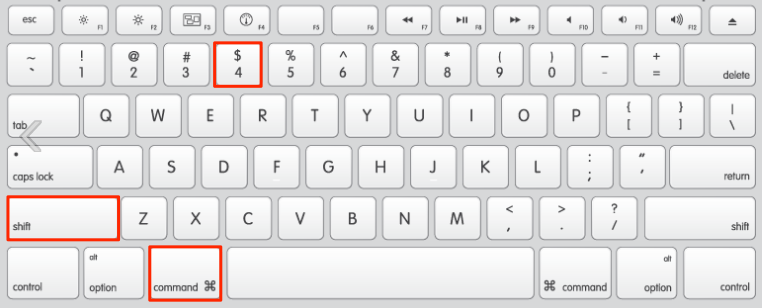 How to Print Screen on Mac - Screenshot Part of Mac Screen
Part 2. How to Print Screen to the Clipboard on a Mac
The taking a screenshot and save it to the clipboard on a Mac founction is more like the Print Scree feature on Windows.If you want to do on the Mac equivalent of Print Screen, storing the image in the clipboard so that you can paste it into another app or document, these are the commands you'd want to use instead:
Screenshot the whole screen and save it directly to the clipboard (for pasting elsewhere): Command+Control+Shift+3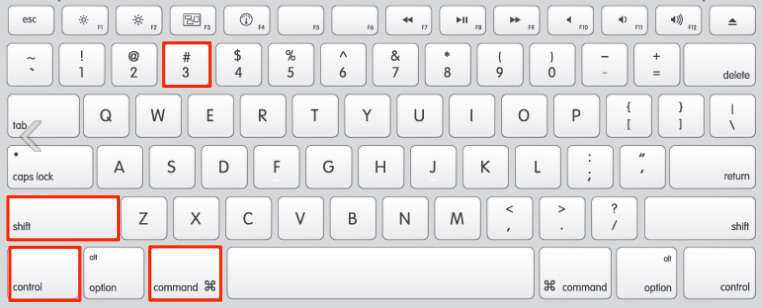 How to Print Screen on Mac - Print Screen to Clipboard on a Mac
Taking a selected screenshot using the rectangular drawing box: Command+Control+Shift+4.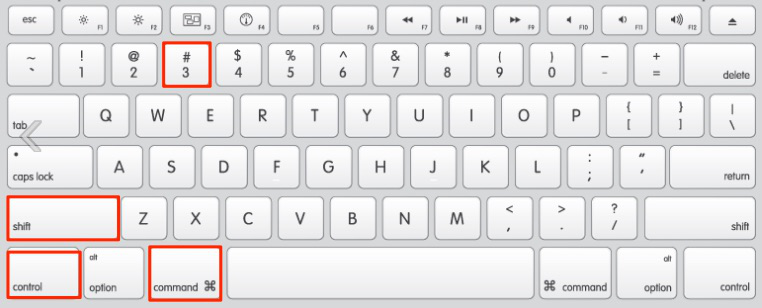 How to Print Screen on Mac - Print Screen to Clipboard on a Mac
Part 3. How to Print Screen on Mac by Using a Free Screen Capture Tool
Besides built-in methods, there are some free capture tools that you can download and use to quickly take a screenshot or edit your saved screenshots on Mac.
Take Skitch for example, this tool enables you to take a full screen, a specific area and a timed screen. In addition, you can also use it to add text and arrows to your screenshot. Another feature of this tool is that you can save your screenshot to a specific format, including PDF, BMP, JPG, PNG, etc.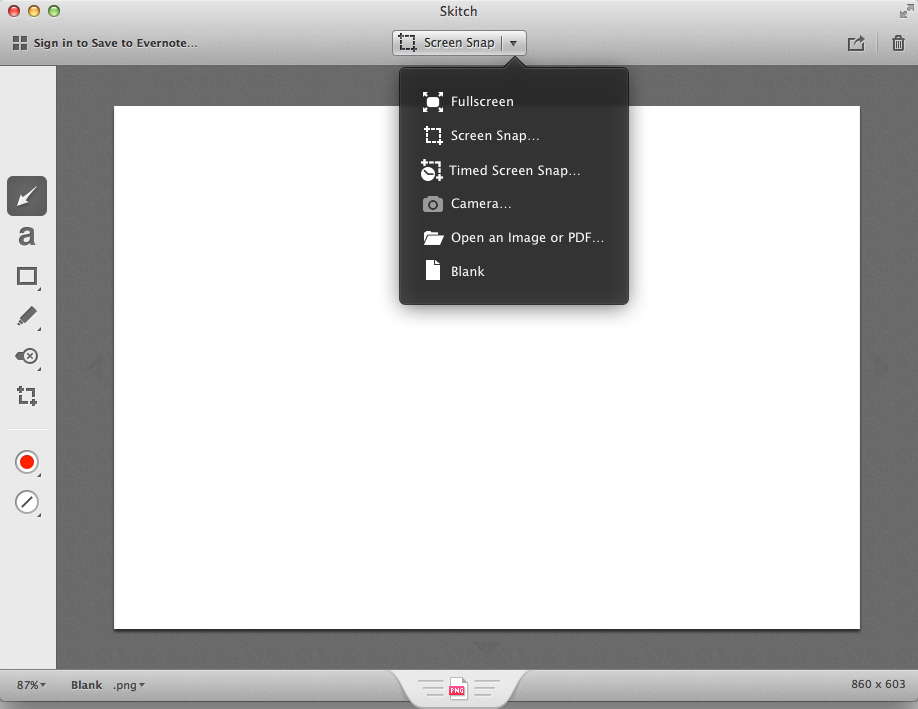 Free Mac Screen Capture Tool - Skitch
Skitch is not the only free tool. There are a lot of similar alternatives that you can have a try, such as Captur, Jing, WebClipper, SharpShooter, LightShot…
More articles about Mac you can't miss:
The Bottom Line
This guide is mainly aimed at newcomers for Mac, especially for those that are switching from the Windows world. If you also wonder how to print screen on your Mac, you will get a quick answer here. Besides, if you have any questions on iOS devices usage, don't hesitate to join our discussion bellow.
More Related Articles You May Like
Share Your Thoughts With Us