How to Make Your iPad Faster
Summary
Find your old iPad isn't as responsive as before and you want to hold on to it refusing to buy a new one? Here's a way to make your iPad faster.
Get Started Now with this innovative PhoneClean to make your iPad work faster after reading this "How to Make Your iPad Faster" guide.
Human beings are creatures of feelings. Because of the sweet and beautiful memories, sometimes you just don't want to discard some of your old things, even if they are nearly too old to use in some people's view.
It's true, as time goes by, your iPad may become quite sluggish to use, but you still feel want to keep it. Then you must be in an attempt to figure a few methods to solve this slow performance of your iPad but have unluckily failed. Before you manage to speed up your iPad, it is necessary to know what has made your iPhone slow.
Too many apps and the data generated by them makes an iPad slower than before.
Accumulated junk files like download temp files, user's storage files, crash logs and so on give a longer processing time by taking too much space.
Browsing cookies and caches make the iPad slow to connect to a network.
With PhoneClean you can catch the whole lot in an action. By thoroughly removing various junk files, your iPad can be lighter to run. And all you need to do is click the button in an interface!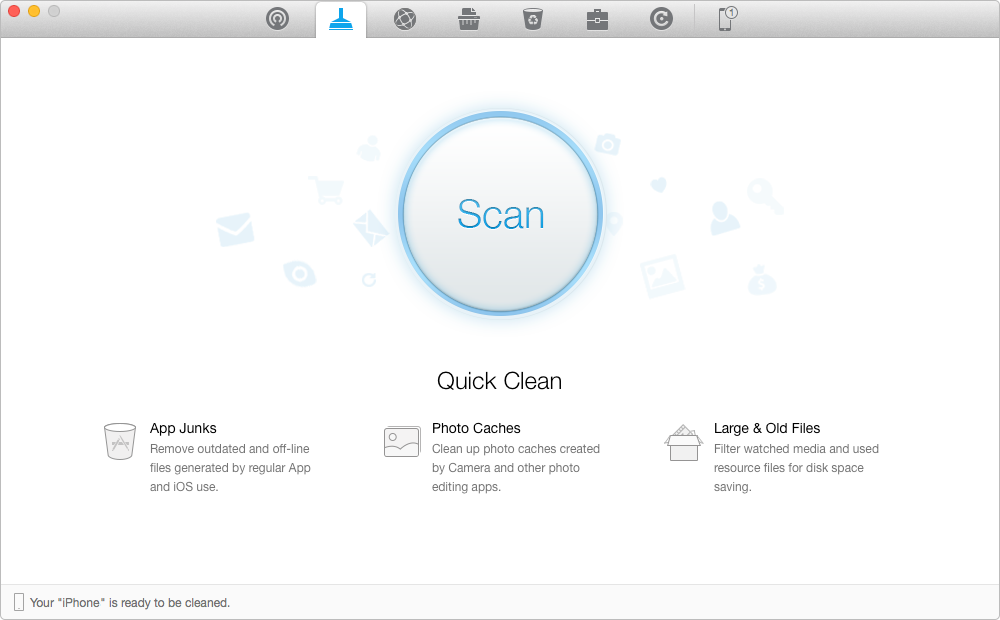 How to Make a Slow iPhone iPad Responsive with PhoneClean
The Bottom Line
PhoneClean isn't just limited to make your iPad faster. It is the most capable software ever made to care the privacy of your iDevices!
More Related Articles You May Like
Share Your Thoughts With Us