How to Make iPad Run Faster
Summary
Is your iPad recently getting slower than it used to? And do you want to make your iPad run faster? Read this post to get a best solution.
Download this Cleanup utility on your computer to boost your iPad speed after reading this guide on how to make iPad faster.
iOS 11 is available to install. After updating to new iOS 11, your iPad, iPad mini or iPad Air may go slowly, especially the old iPad. There is one detailed guide telling you how to speed up iOS 11, which you may be interested in.
Since its first release on 2010, Apple iPad has evoked a strong repercussion among people. The latest rumour suggests that the iPad Air 3 may launch this October, comes with an improved processor, which means the new iPad may run faster than ever before. How about your old iPad 3, iPad 4? How fast it ran now? In this post, we are aim to show you 5 simple ways to make iPad faster in no time.
Common Methods to Make iPad Run Faster
Close apps running in the background

Sometimes it's helpful to close some apps running in the background which are taking up too much memory or processing power.

Delete apps taking up too much space

To delete apps, go to your iPad home screen and press and hold any app. You can press "X" appearing on the top right corner of the icons to delete unwanted apps.

Delete songs, podcasts, videos, etc.

Go to settings > General > Usage > then tap on music or video from the list.

Clear cache and data from Safari

Go to settings > Safari. Scroll down and press Clear history and Clear Cookies and Data. They will then go grey to tell you that cache is now clear.

Still in the Safari settings, scroll down to bottom of screen to Advanced > Website Data > Remove all Website Data.
How to Make iPad Faster in No Time with PhoneClean
Besides the above common methods, cleaning up your iPad can make it faster to a large extent. How to get a complete cleanup for your iPad? The answer is absolutely PhoneClean, an one-stop iOS cleaning utility. The most immediate benefits of using PhoneClean is an enhanced battery performance, a faster, responsive iPad and a better experience overall. It helps remove junk files like app caches, cookies, temp files (iOS 8.2 and earlier), Safari cookies, caches, histories, messages, notes, contacts, call history and more to make your iPad faster in no time. Now Download It to Have a Try >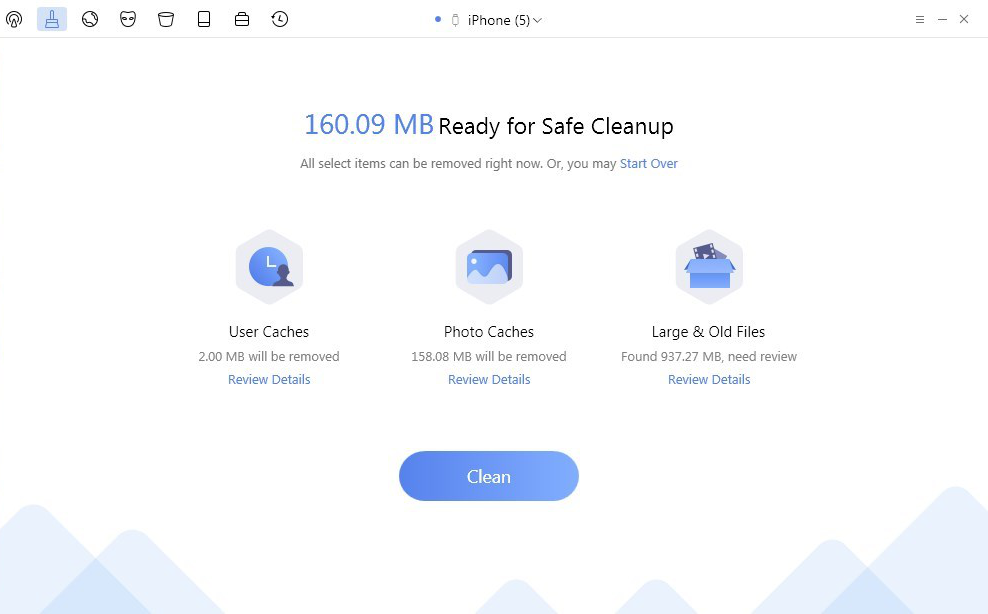 How to Make Your iPad Faster with PhoneClean
The Bottom Line
Now you can try out how much faster you iPad is running after the speedup with PhoneClean. Why not get a free trial at once? If you plan to upgrade to iOS 10, you can have a view of iOS 10 update problems you may meet.
More Related Articles You May Like
Share Your Thoughts With Us