How to Make a Slow iPhone iPad Responsive
Summary
Want to make your slow iPhone iPad as responsive as a new one but not so patient to deeply know the trivial details? This tutorial will provide you the easiest ways.
Get started now with this excellent cleaning performance before reading the guide about how to make a slow iPhone iPad responsive.
Your iPhone may become silly over time. You understand there must be some solutions to solve this problem. But you're not into deeply figuring out these complicated and trivial steps among tons of articles that providing related tips. What's more some tips can be misinformation which you cannot tell.
In most cases, your iPhone is just too heavy to run faster. One fact you may have ignored is that you leave traits when you surf the internet, send messages, or Face time with your beloved family members. Usually, the recording of these traits will eat up a considerable storage space. It is stupefying that more than 30 types of junk files can be generated, including various temp files, caches, and cookies. As time goes by, 1 GB of space can be lost. One of the most import rules to make an iPhone iPad faster is to reduce them to a lighter load.
Don't miss: What is the Other on my iPad
When you fully aware of what mention above, all you need is a tool that can completely detect and delete all those hidden files. PhoneClean has integrated more than 20 analyzing technologies to thoroughly scan all these files. Its Quick Clean and Deep Clean can reclaim up to 60% free space for users. Together with its intelligent 1-stop optimization job, your iPhone can be as responsive as before.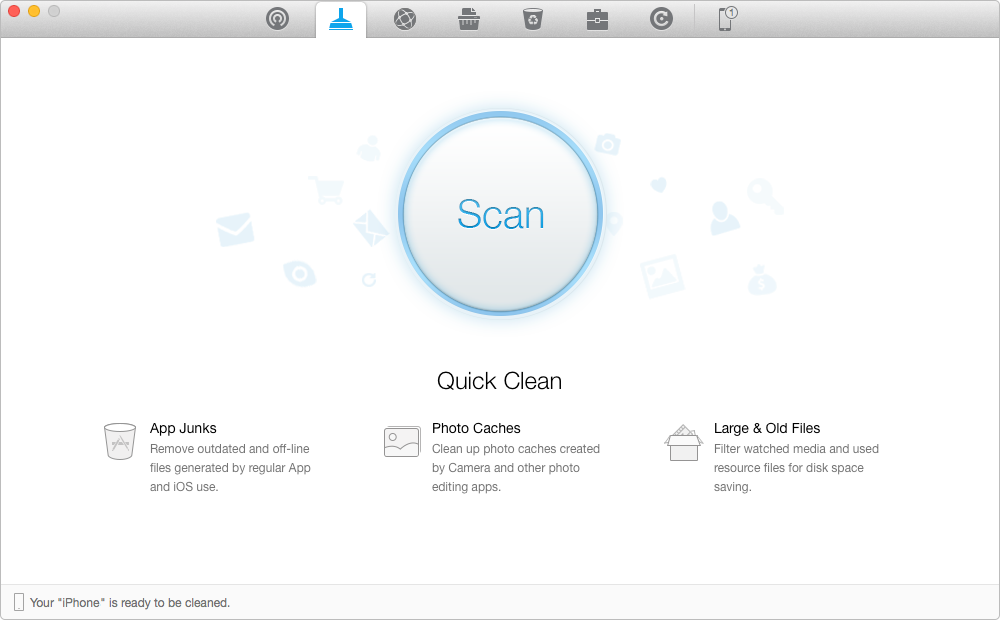 How to Make a Slow iPhone iPad Responsive with PhoneClean
More Related Articles You May Like
Share Your Thoughts With Us