How to Manage Music on iPhone without iTunes
Summary
For those who want to manage their iPhone music in a simple & organized way, you have come to the right place. In this guide, we will show you an easy way to manage music on iPhone without iTunes.
Have a try on the best iTunes alternative AnyTrans to manage your iPhone content after reading this guide on how to manage music on iPhone.
The old school way for managing music on your iPhone is using Apple iTunes, which helps sync music to your iPhone. However, there are limitations on it: iTunes sync can cause data erase on your iPhone; iTunes won't allow you to sync iPhone with two iTunes library; iTunes is a huge program and the interface is kind of confusing for naive users, and so on…
How to manage your iPhone music without iTunes? How to import, export or delete songs from iPhone easily? How to sync multiple iPhones with one iTunes library? All the above questions can be perfectly solved with an iTunes alternative, and now follow the rest part to know it.
The Best iPhone Music Manager We Need
AnyTrans can be said as the best Music Manager for it manages your songs on iPhone and iTunes library in a much user friendly way. Check the main features of AnyTrans on music management:
Move songs from iDevice to computer or iTunes so you can rebuild the iTunes Library with few clicks. Put music from computer/iTunes onto iDevice without wiping existing files.
Sync multiple iPhones to iTunes at the same time; you just need to connect one or more iDevices to computer.
Transfer selected songs from one iDevice to another like from iPhone to iPhone or from iPhone to iPod directly.
Allow you to add or delete a playlist from iPhone, and also ensure you the ability to transfer playlists from iDevice to iTunes with ratings and more.
Remove all or selected songs from iPhone, iPad or iPod in few clicks.
You May Like: How to Transfer Music from iTunes to Flash Drive >
How to Manage Music on Your iPhone without iTunes
AnyTrans is a desktop-based iOS file management program, so you need to download and install it on your PC or Mac computer firstly. It works well for all iOS devices including the brand-new iPhone 6s (Plus) and iOS 9.
1. Open AnyTrans, and connect your iPhone to computer. Scroll down or click the button at right.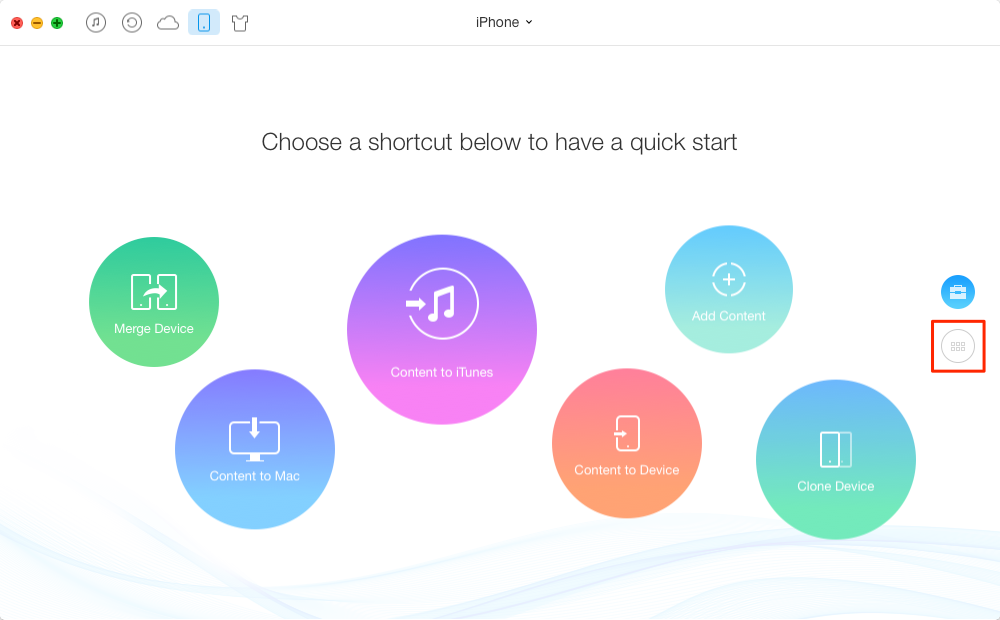 Manage iPhone Music with AnyTrans
2. To manage your iPhone music, click on Audio tab and choose Music (or Playlists).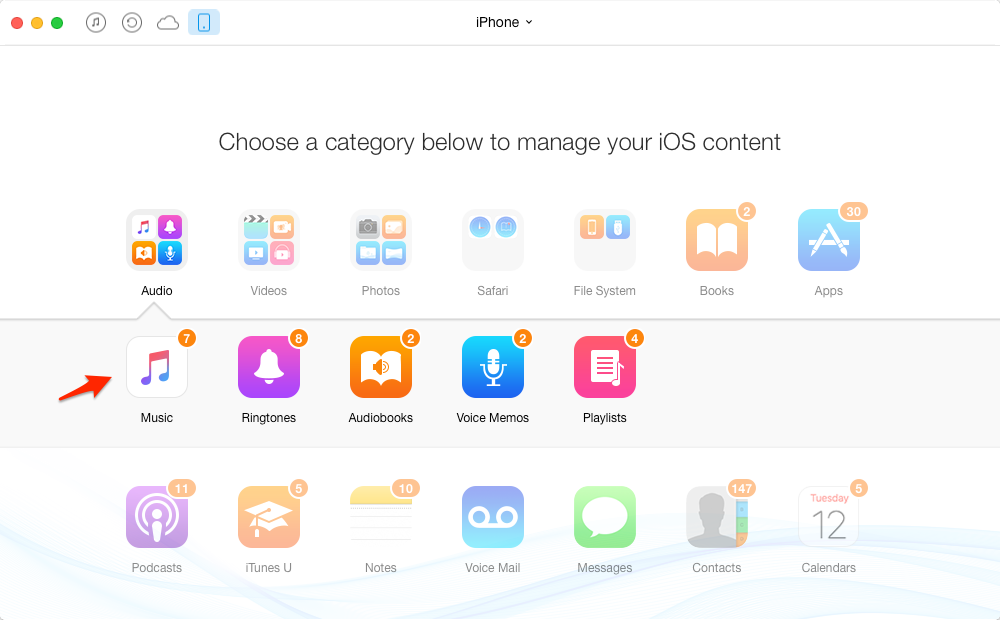 How to Manage Music on iPhone with AnyTrans
3. AnyTrans will show you the songs in your Music app. You can manage music on your iPhone (that is to say, import, delete, or transfer selected songs from iPhone to iTunes, computer or another iDevice) by tapping the buttons on the right hand corner.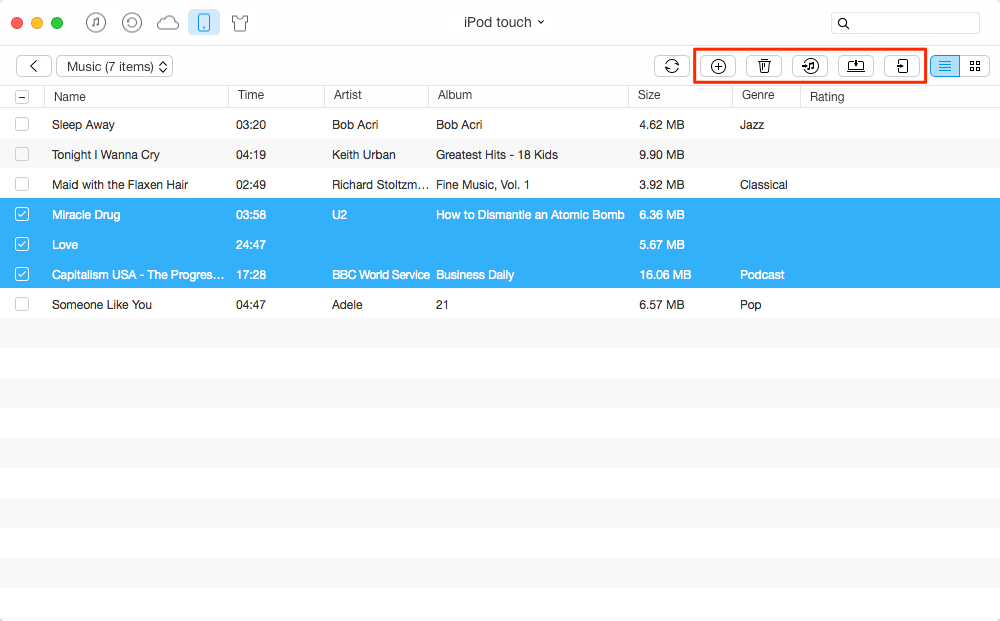 How to Mange iPhone Music without iTunes
Also Read: How to Manage Apps on iPhone with Ease >
The Bottom Line
As a full-way iOS file manager, AnyTrans also manages other types of iOS files like photos, videos, messages, contacts, notes, books, apps, etc. Have a try on its free trial now. If there is any problem when you use AnyTrans, please contact our support team via email.
More Related Articles You May Like
Share Your Thoughts With Us