Features and Functions about Siri
Summary
Apart from some basic operations, Siri provides more powerful functions, a big convenience to our daily life. To learn more quick tips about Siri, please read on the article blow.
Free download PhoneClean before using Siri to do task. It will give a faster speed for Siri tasks while using Siri.
Siri likes a robot to help finish tasks based on iOS users command. Basic operations, such as setting up reminders, dictating notes, searching information, etc, are a piece of cake for Siri. Apart from those functions, this article will list more quick tips of Siri to iOS users.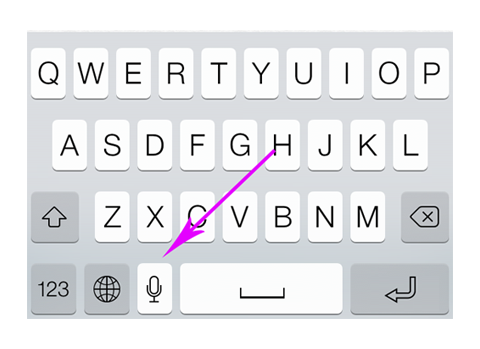 Learn More Quick Tips about Siri
Be a Mathematical Genius
A waste of time to do calculation by yourself, and worried about mistake as well? Siri presents the answers in seconds. Simply say mathematical calculation to Siri. It is particularly useful to calculate the server's tips while receiving the order at restaurant or other places. For example, say, "What is 4 plus 6?', "What is 25 percent of 400?', or "What's the square root of 36?".
Display More Businesses and Restaurants with Service
Require a specific location on a map while looking up businesses, landmarks, popular destinations, or restaurants? Siri provides this powerful service. It will display much more detailed information about many businesses and restaurants with online-based service. Booking a restaurant reservation without calling can also be done with the help of Siri.
For example, say, "Find Morton's Steak House in Boston." Siri will show detailed information about that restaurant once found. While finding the target place, activate Siri again and to say, "Book a table for three tonight at 7pm." A confirmation will be received later.
Professional iOS-cleaning utility PhoneClean could clear up iOS trashes to free more space, aimed at improving Siri's working efficiency.
Send a Tweet or Update Facebook Page
Need to update personal state? Say something to Siri while activating it, like "Send a Tweet that says, 'I'm at home, come here to join me.'" It's ok to add the phrase, "Tweet with my location", to let Siri present current location. For Facebook update, just say, "Write on my wall, 'I just landed in California and I'm leaving the airport now.'"
Manage Certain iOS Device Feature
Want to manage certain iOS device feature? It is the easiest thing for Siri. Merely activate Siri and say something like, "Turn off Wi-Fi", "Put into my Phone to Do Not Disturb Mode", "Turn on BlueTooth", or something like that. Opening the specific app can also be reached.
Control iTunes Radio
To control the Music app, simply conduct iTunes Radio verbally through Siri. To begin with, please activate Siri and give a command like, "Open iTunes Radio", when this service has been activated from Music app.
More Related Articles You May Like
Share Your Thoughts With Us