How to Move Music from iPod to Computer
Summary
How can I copy and move music files from iPod to computer? This page is the best answer that shows you how to move iPod songs to computer.
Want to transfer 7000 songs from iPod to computer in 20 mins? Start download now before reading this How to Move Music from iPod to PC guide.
Question: My computer had to be wiped because it's hard drive stopped working so I had to reboot from original disks. However, I don't have a backup for my iTunes and I don't know how to move music on my iPod onto brand new computer without wiping the music I paid for. IF you can guide me through this, it will save me at least thousands of dollars to repurchase these songs!
Answer: Although there are more than half a billion iPods has been sold by far, Apple still refuse to let users freely moving music from iPod back to computer.
So you'll need an iPod Music Transfer software. AnyTrans is a great choice because it is well-designed to transfer and download iPod Music, movies, TV shows, videos, podcasts to & from computer. Aiming to deliver you a comfort iPod transfer solution, AnyTrans even supports converting the audio to iPod friendly format.
How to Move Music from iPod to Computer with AnyTrans
Before Starting, you need to free download AnyTrans.
Step 1. Connect your iPod to computer, launch AnyTrans. Click Device icon > Select Personal File Management > Audio > Music.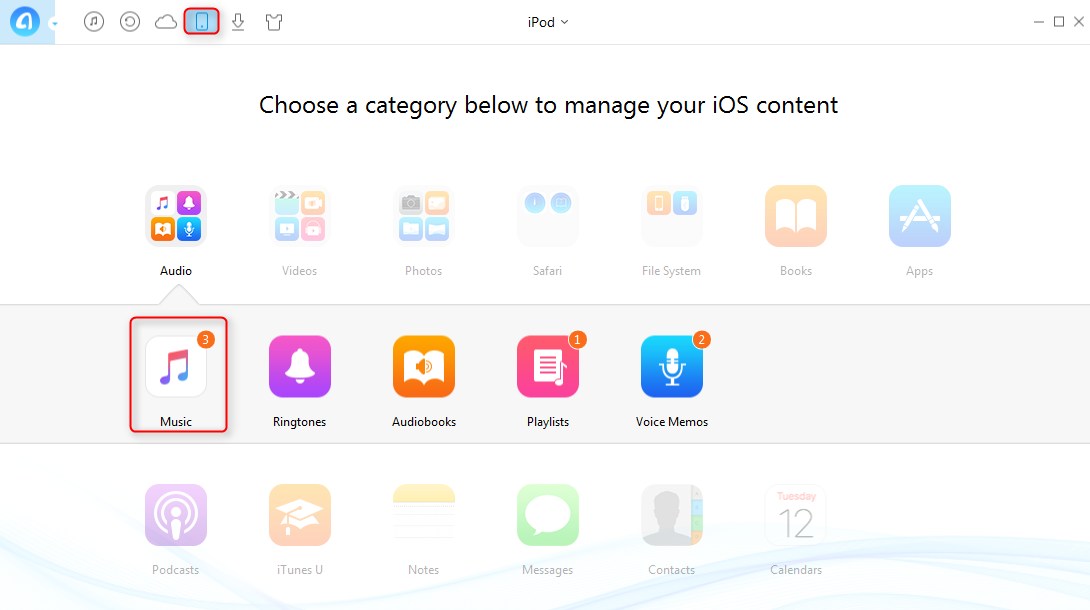 Move Music from iPod to Computer - Step 1
Step 2. Choose the songs you want to move to computer then click the To PC tab.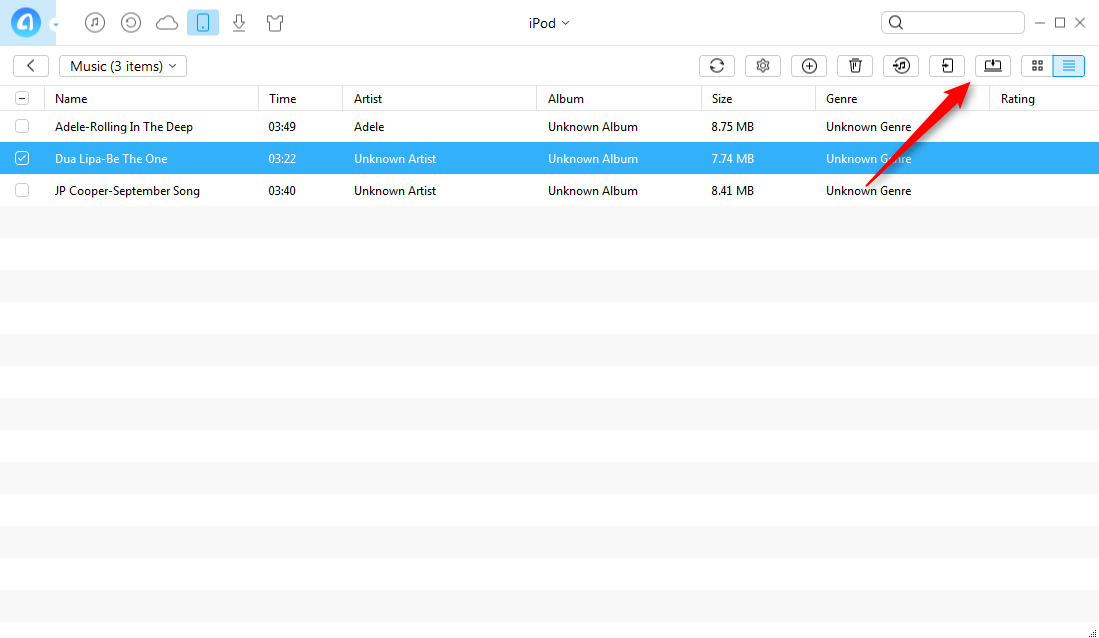 Move Music from iPod to Computer - Step 2
More Related Articles You May Like
Share Your Thoughts With Us