How to Optimize MacBook Pro Battery Easily
Summary
Battery provides power to keep Mac working, thus how to make battery last long for worthy use? You will know what you can do to optimize MacBook Pro battery by reading this post.
It is not so difficult to optimize MacBook Pro battery that you can do it in an easy way. Free download MacClean and reading this post to get the details about the process to save battery on MacBook Pro.
Question: "I just bought the Pro literally a week ago. After about a couple of hours, the only application open is Chrome. But I have to recharge it because it'll be around 30%. Is this a company problem, or should I figure out ways to conserve energy since I may be wearing it down?"
--A User from Yahoo Answers
It is very annoying that your MacBook Pro battery has run out energy when you are doing your business, communicating with your friends via IM for important issues. If you are stuck in this kind of situation, you may want to know how to save battery on MacBook Pro.
Clearing out junk files on you MacBook Pro seems like a good way to make your MacBook Pro run smoothly, and accelerate its running speed. More than anything, it will also save the power of battery to support the operation of MacBook Pro. Thus, in this iMobie guide, we will introduce you an effective method to clear junk files on Mac to optimize the battery.
You May Like: Clear Out Memory on Mac in a easy way >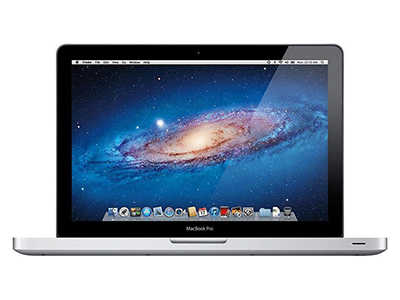 Image credit:www.ratinghardware.com
MacClean Outstanding Features
It allows users to clear out the Junk files they want to remove, such as, Internet Junk, User Junk, System Junk, Application Junk.
It digs deeply around Mac to remove the unwanted content stored on Mac, thus the Mac could run smoothly and faster to meet users demand and save the extra energy.
It allows user to decide to move the Junk files to trash or delete completely.
Also Read: How to Empty Trash on Mac in Two Methods >
How to Optimize MacBook Pro Battery with MacClean
MacClean is the award-winning software to scan and clear out the junk files to free up space and run smoothly to save the energy of your Mac battery.
Step 1. Free down and install MacClean on your Mac > Click on System Junk or Internet Junk as per your needs, here take System Junk for example.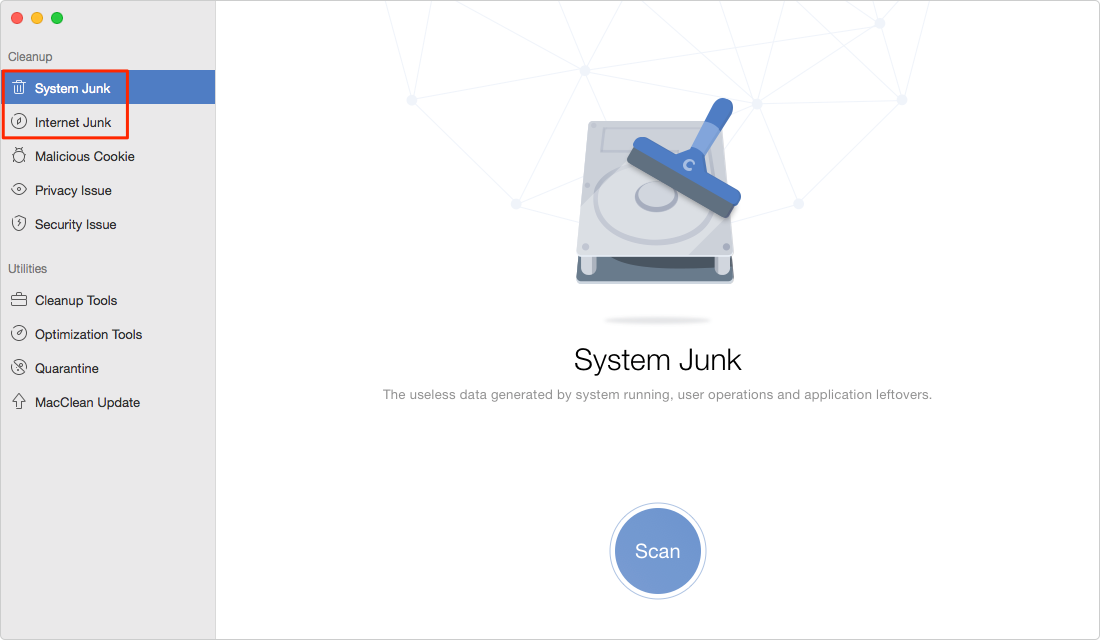 How to Optimize MacBook Pro Battery with MacClean – Step 1
Step 2. Preview and select the junk files you want to delete > Click on Clean button.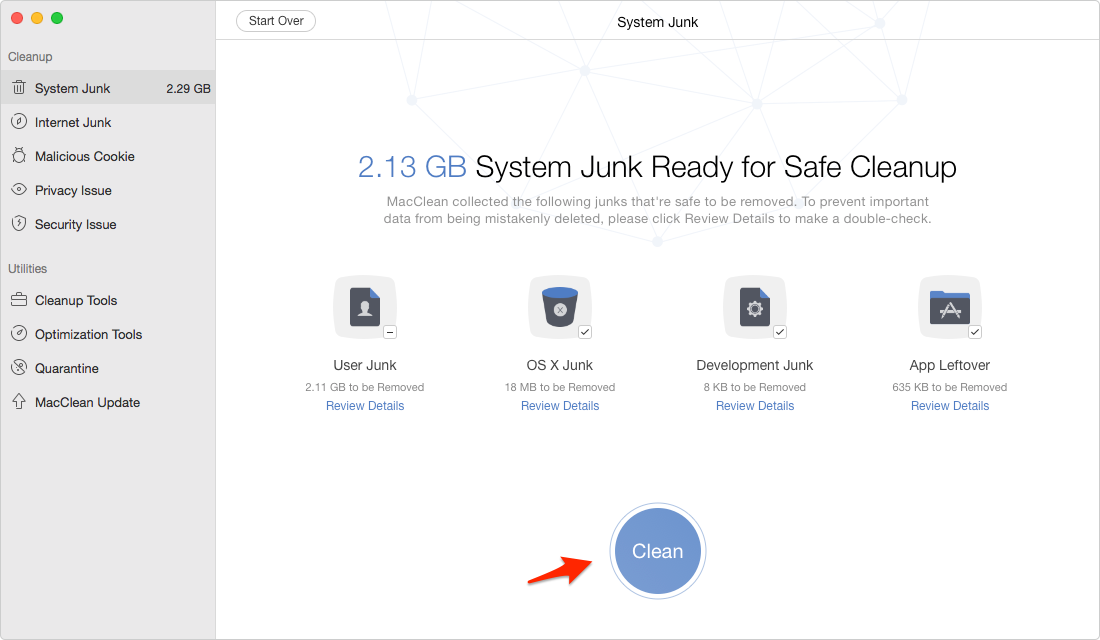 How to Optimize MacBook Pro Battery with MacClean – Step 2
Can't miss: Clean out Startup Disk on Mac >
The Bottom Line
Junk files stored on Mac could slow down the operate system to response as quickly as it could and consume the battery extra energy to support the operation process. Users can use MacClean to have their Mac clean to run smoothly. Be free to contact our Support Team via Email about the problem of MacClean, No matter you use it or want to buy one, they will reply to you within 24 hours. If you think this post is very helpful, just share it with your friends. Now free download MacClean to give a shot.
Top Posts on Cleanup and Speed Up Mac Computer
More Related Articles You May Like
Share Your Thoughts With Us