How to Organize Your iPhone Apps Better
Summary
Do you get messed with the miscellaneous apps on the screens of your iPhone? To help you arrange your apps better, please read on this tip on how to organize your iPhone apps better.
Download and install PhoneClean before you try it out. Make an ultimate cleanup and optimization for your iPhone, iPad with PhoneClean.
Like most iPhone users, you are obsessed by iPhone probably for a variety of useful apps including all kinds of amazing apps for music, videos, e-books, especially those fascinating game apps. The longer you have an iPhone, iPad, the more apps you'll add on your iPhone. Some of them have been removed from your iOS screens a long time ago, some hanging on your dear life, others going to be mainstays.
Then the problem occurs: as your app grows more and more, finding the one you want is becoming more and more of a chore. So to arrange your apps well, keep them organized logically, put them in easy reach of your fingers, and thus increase the efficiency by reducing the time to find the apps you use most often becomes extraordinarily important. If you thought that being "organized" means your apps should be in a certain order from left to right, or top to bottom, I'm sorry I have to disagree. Do you get confused? Don't worry! I'm going to give you a walk-through of how to organize you iPhone apps better and easier. (Are you curious about "How to Sync Apps to iPhone with iTunes"?)
The Common Methods to Organize Your iPhone Apps
1. The Dock – The dock is the only consistent area you have on the iPhone, as it shows up onto every screen you have. So in this area, you may want to place the 4 apps most useful for you.
2. The Home Screen – Next to the most useful apps put on the dock, the home screen is where your must used apps can be placed, to keep you moving. Of course, you can create different screens based on your demands, clustering your apps according to their categories.
Note:
How to remove apps - If you're a true iPhone beginner, you can move apps around the screen by pressing and holding any app until it jiggles. Now simply hold and slide the apps to where you want them on the screen. Need to delete an app? Just tap the 'X' in the upper left corner. (You can read more in "How to Close Background Apps on iPhone")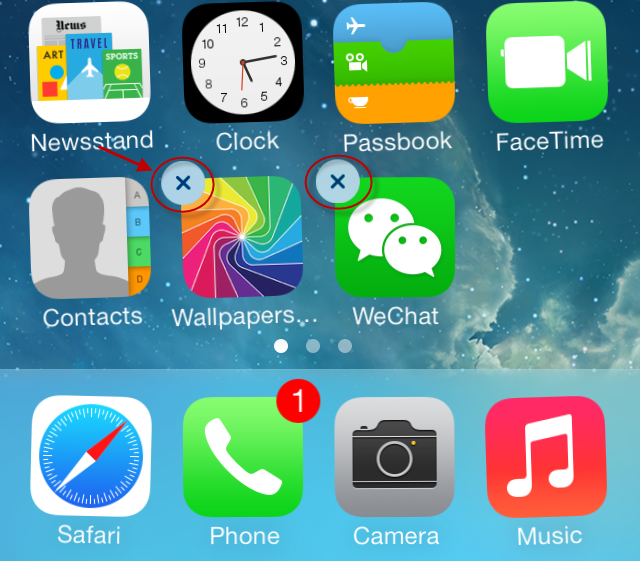 How to remove apps
How to change apps in the dock - To change apps there, tap and hold any app until they jiggle. Then hold and slide an app out of the dock. You can now fill that empty slot with a different app. You can also change the order of the apps in the dock by pressing and sliding them.
In addition to the common methods to arrange apps on iPhone, iPad itself, it can be more convenient to organize iPhone apps by using iTunes. You can find a quick how-to in the following tip.
How to Organize iPhone Apps Better with iTunes
1. Open iTunes on your computer, and connect your iPhone to computer via USB cable.
2. Create an apps folder in iTunes - Drag an app on top of another on the Home screen. A new folder is created, containing both apps. If you want, you can type a name for the folder. You can also create different folders featuring different categories. (Find more useful tips in "How to Create App Folder and Keep It after Restoring an iPhone")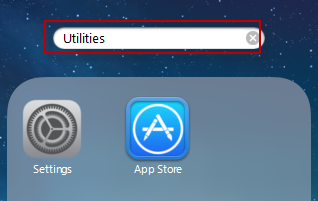 How to create new app folder
3. Now you can do any of the following:
- Add apps to a folder: Drag them to the Folder.
- Open a folder: Double-click it.
- Close a folder: Click outside of the folder.
- Remove an app from a folder: Open the folder, and then drag the app to any Home screen.
- Rearrange the apps in a folder: Drag the apps to where you want them to appear.
- Change a folder's name: Open the folder you want to rename, double-click the folder's name, and type in a new name.
If you want to organize and optimize your iPhone, iPad easier in addition to rearranging apps, let PhoneClean to make a thorough cleanup for your device. Why not give it a try at once?
If you appreciate the tips on how to organize iPhone apps better, please share it with your friends. Our hope is to help more users in need to get more fun of their iPhone, iPad. Any ideas? You can put them in the comments section.
More Related Articles You May Like
Share Your Thoughts With Us