How to Play iPod Music on other Computer
Summary
How can I play music on my friend's computer from my iPod? AnyTrans is your best answer for playing iPod music on other one's computer.
Want to transfer 7000 songs from iPod to computer in 20 mins? Start download now before reading this Play iPod Music on Others Computer guide.
Question: Can I connect my iPod to my friend's computer and listen to the music through the speakers? I did not download any of the music on there. But, it does have iTunes but none of the songs from the library is my type. I am also planning to put some music from my iPod to this computer.
Answer: Before you can play music on others computer from your iPod, you have to download iPod music to the PC hard drive. While as the default iPod content manager, iTunes only allows you put the songs on iPod. And for sure you cannot get anything off iPod without using a third part software.
AnyTrans  is a skillful iPod transfer, which is designed for copying iPod music down to computer. It enables you to play these iPod songs on whichever and whosever computer that is available.
Step-by-step to Play iPod Music on Other Computer
Before starting, you need to download and install AnyTrans. Run AnyTrans.
Step 1. Connect your iPod to the computer > Click Device Content > Scroll down.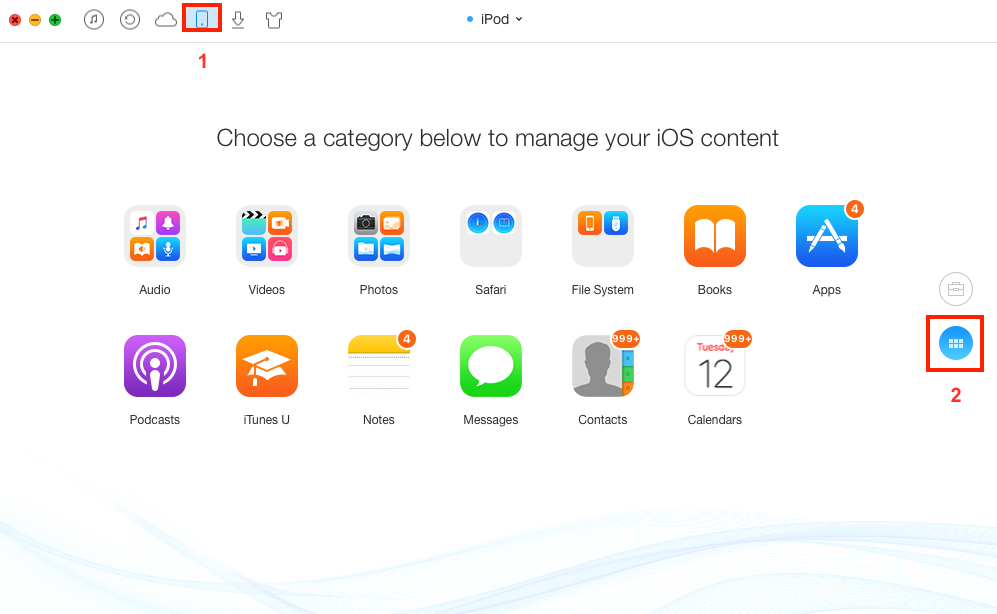 How to Play Music on Computer from iPod - Step 1
Step 2. Click Audio > Click Music.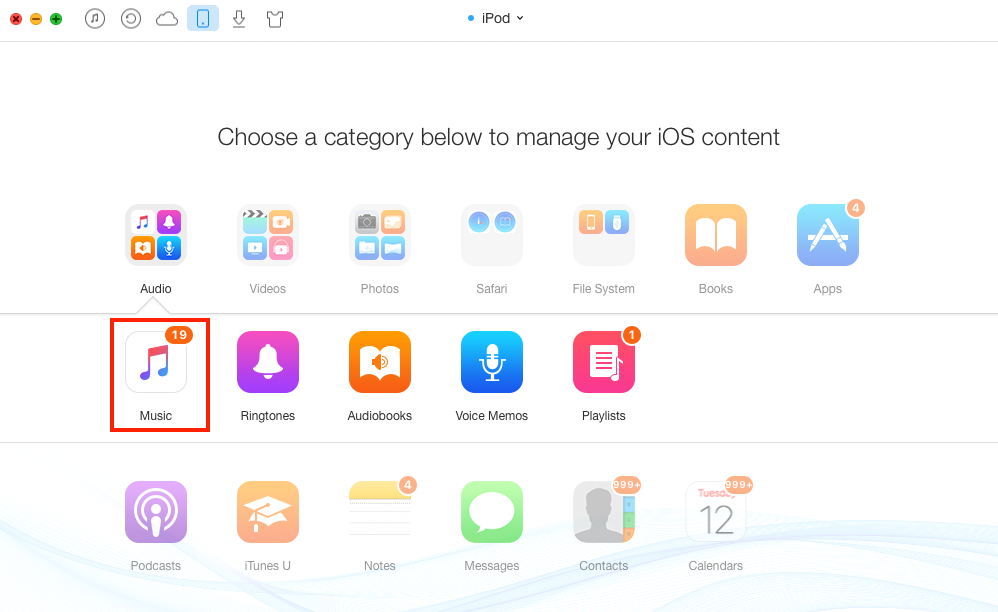 How to Play Music on Computer from iPod - Step 2
Step 3. Pick up the songs you want to export from iPod > Click to Computer button to start transferring selected music from iPod to computer.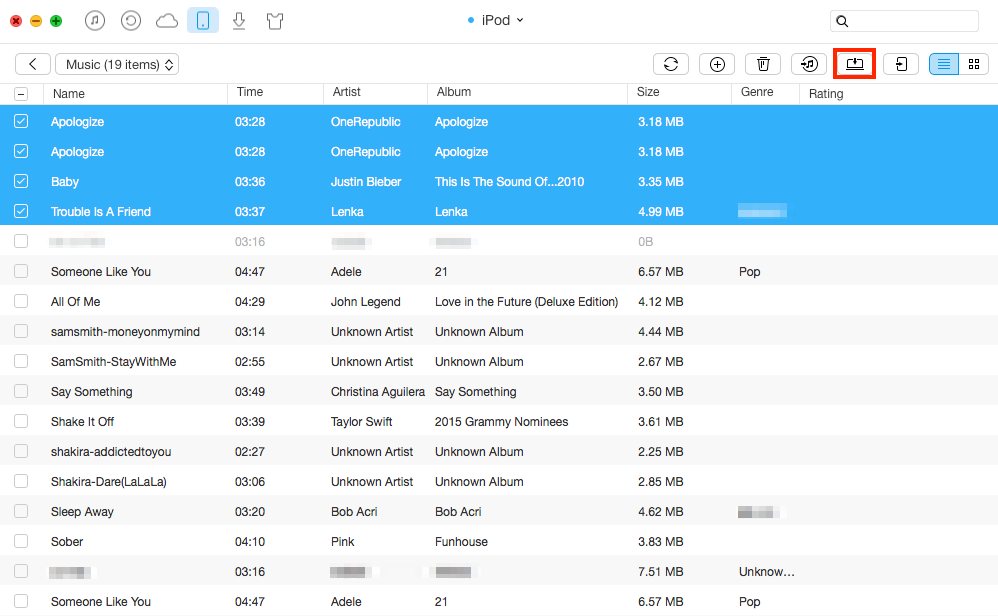 How to Play Music on Computer from iPod - Step 3
As a result, now all or some of your iPod music has been transferred onto this computer and you can playback these iPod songs at will. iTunes is still the first choice to air these songs because some of iPod music are not supported by Windows Media Player or other Jukebox. Here is a tip about How to Transport Music from Media Media Player to iTunes.
More Related Articles You May Like
Share Your Thoughts With Us