Summary
If you have already decided to update to the new iOS 10 on your iPhone, iPad or iPod touch, then you should read this guide to get some useful tips to make full preparation for iOS 10 upgrade.

by iMobie Follow @iMobie_Inc
AnyTrans – Best iPhone Content Manager
This easy-to-use iOS data transfer tool can be your best assistant in helping you manage iPhone content. Get it installed on computer and then backup your iPhone to computer to make full preparation for iOS 10 update.

Free Download
The newest iOS 11 is coming and the beta is open to public, if you prefer to update your iOS device to iOS 11, you can follow this post: How to Update iPhone iPad to iOS 11 >
The brand new iOS 10 will be available this September, which will definitely give users much new experience. It has improved in many aspects, including Messages, Photos, Music, Siri, Control Center, Lock Screen and more. If your device is compatible with this new operating system, you probably can't wait to download and install it on your iPhone/iPad/iPod.
However, before you update device(s) to iOS 10, there are some important things you should know. Here in this guide, we list several things to help you make full preparation for iOS 10 update. Just read it to make sure a smooth update and also avoid some potential problems.
1. Backup Device(s) Before iOS 10 Upgrade
This is extremely necessary and important. According to the previous iOS updating problems, it may lead to data loss after upgrading to a new iOS operating system. It is impossible to avoid such thing to happen, but you can backup your device(s) in advance to make sure your data can be recovered. Or you will say goodbye to your contacts, messages, photos and more.
Apple offers us two backup ways: iTunes and iCloud, if you are not sure how to make it, this guide can help you: 3 Ways to Backup iPhone. In this way, if your iDevice(s) run into any problem, the backup can be a lifesaver. And you can also try one iTunes alternative named AnyTrans, you can preview and select the contents you want to backup and access the backup files freely unlike using iTunes or iCloud.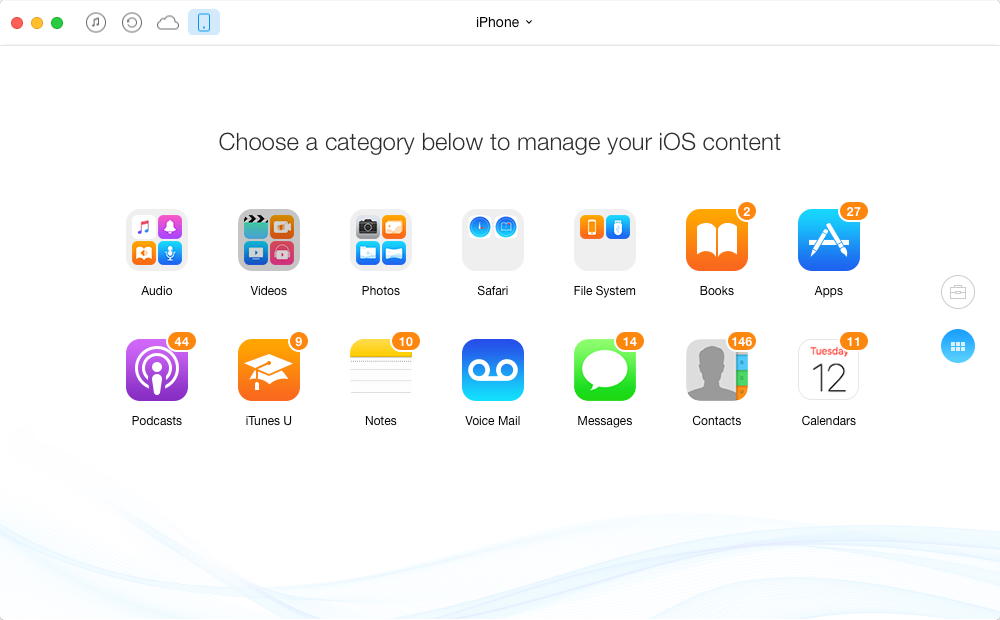 2. Make Enough Room for iOS 10 Update
The iOS 8 needs 4GB free space for upgrade, and the iOS 9 requires about 1.3GB in size, for iOS 10 this year, it is not expected to be larger than 1.3GB to 1.4GB. If you are planning to update your device(s) to the iOS 10, it's time for you to free up space to download and install the new operating system smoothly.
Go to Settings > General > Storage & iCloud Usage > Manage Storage to check the Available space, and also see what's taking up the most space on your device. If you have already backed up your device, then just delete some unneeded apps, photos, and old messages to get more available space. More methods: How to Free Up Space on iPhone >
3. Update Apps to Latest Before iOS 10 Upgrade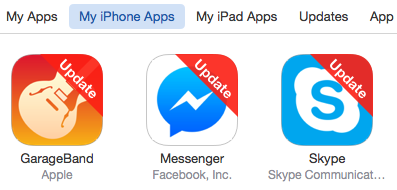 For the apps you use often, you'd better update them to the latest version to make sure they will work well after iOS 10 upgrade. Some of the apps may not run properly on new iOS 10, like you cannot open, delete or update them and can meet app crashing or freezing problems. So just update your favorite apps or games to the latest version to avoid these annoying problems. Meanwhile, it can also let you enjoy more new features.
4. Install the Latest Version of iTunes for iOS 10 Update
If you are using iTunes to manage your device(s), then you should pay attention to this. Apple has always released new version of iTunes to work with the new operating system, so if it releases new version just like the past years, remember go to have a check and update the iTunes to the latest version. Otherwise, you may meet some backup issues with iTunes.
5. Keep Device(s) Well Charged Before Install iOS 10
Make sure your iPhone, iPad or iPad have sufficient battery left. Just charge your device to 100% to ensure a smooth iOS 10 update. Or your iDevice may drains out during the upgrade process and you will have a dead device.
More iOS 10 Upgrade Related Articles:
Join the Discussion on iOS 10 Upgrade