How to Use PhoneClean as a Privacy Guard for Your iPhone
Summary
Folks care about privacy and in most cases an iPhone reveals much of it. Then how to keep the sensitive information in safe hands?
Starting download this fantastic privacy guard software before reading this How to Use PhoneClean as a Privacy Guard for Your iPhone guide.
Pitt the Elder once said the storm may enter, the rain may enter, but the King of England cannot enter. Yes, it is about the sacredness of private property but the same truth goes with our privacy. An iPhone can speak a lot about its owner, say, your browsing history reveals what you like, and your phone book shows the relationship of people around you. Your account number and password may even threaten the safety of your money.
Aiming to keep your personal information in safe hand, iMobie has meticulously designed software named PhoneClean. With this fabulous tool, all your privacy can be easily and effectively protected.
Must Read: How to Delete Junk Files on iPhone, iPad >
How to Use PhoneClean as a Privacy Guard for Your iPhone
Step 1: Connect your iPhone to the computer and run PhoneClean.
Step 2: Click Deep Clean > turn on the button (choose the one you want to clean) > click Start Scan > wait for the Backing up your device and the scanning.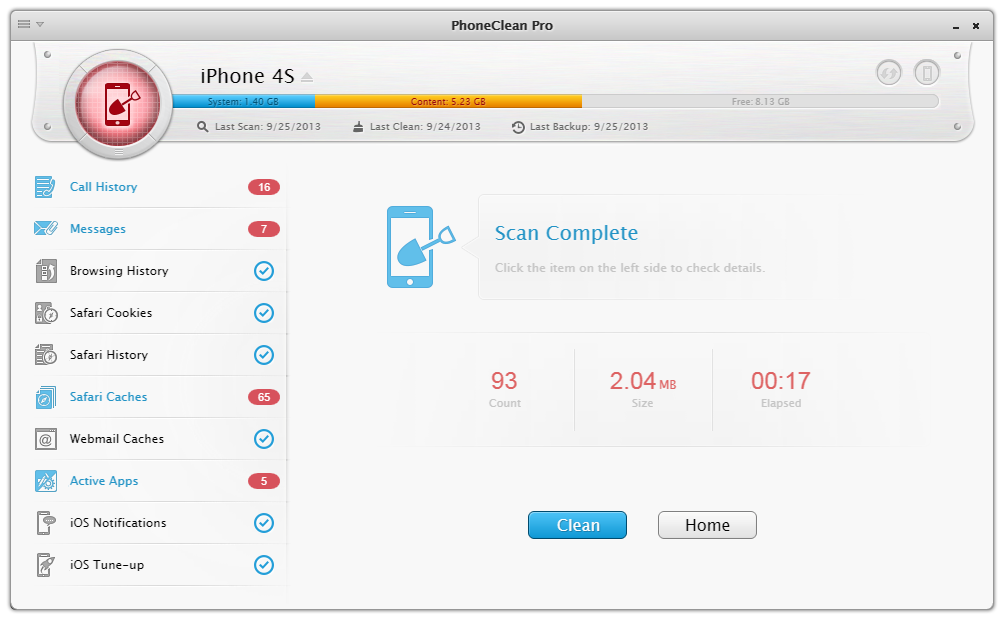 Step 3: Check the specific items you want to clean > click the Clean button > restarting your device > a check cleaning result will show up.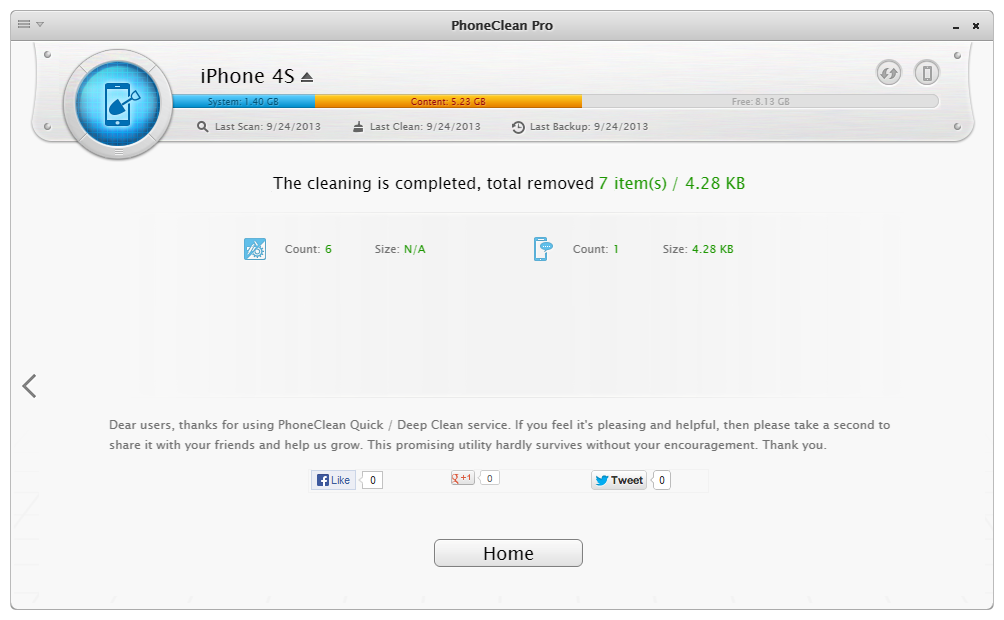 The Bottom Line
PhoneClean protects your privacy meanwhile it reclaims more valuable space for the readers as well, besides, it is also quite capable of boosting up the performance of an iPhone. It is the most helpful iPhone assistant so far. Hope you can share it with your friends.
More Related Articles You May Like
Share Your Thoughts With Us