How to Install a Privacy Protector for Your iPhone
Summary
You are in trouble with your iPhone privacy protection? Here is a capable protector for your iPhone.
Download this awesome PhoneClean Now and you'll find how greatly it works with reading this How to Install a Privacy Protector for Your iPhone guide.
People care about privacy and there are certain loathsome people who would never cease hunting privacy of others. They always find every clue to poke others' information. And there's another terrifying fact is that your iPhone is a great resource of privacy.
An iPhone can reveal too much personal information about you, like browsing history, various accounts info, ransaction record and etc. Another reason intensifies the risk of privacy leaks is that people take phone along with them to everywhere, so it has a greater chance to get lost or stolen, or get misplaced. Are you now feeling your iPhone privacy is badly in need of some protection?
PhoneClean turns your iPhone, iPad or iPod touch into a risk-free handheld device which you'll never worry about your sensitive data leaks. By thoroughly scanning your devices, PhoneClean finds and lists messages, Internet history, Safari cookies, calling history, email caches, and all your private content, so that you can choose which of them is supposed to be removed from your device.
How to Easily Protect Your Privacy on iPhone
Step 1: Connect your iPhone to the computer and run PhoneClean.
Step 2: Click Deep Clean > turn on the button (the items you want to clean > click Start Scan > wait for the Backing up your device and the scan.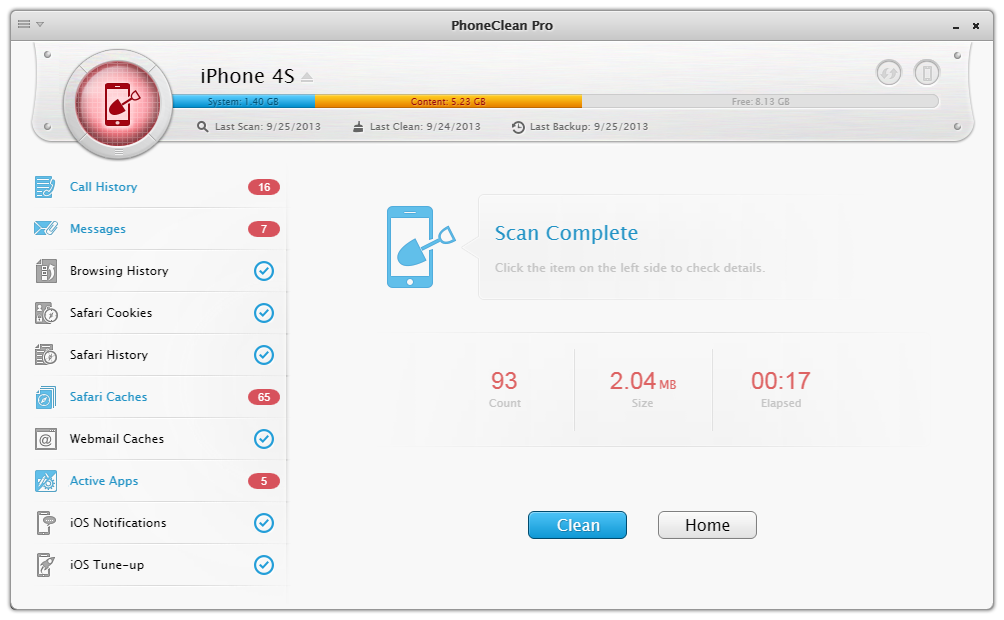 Step 3: check the specific items you want to clean > click the Clean button > restarting your device > a check cleaning result will show up.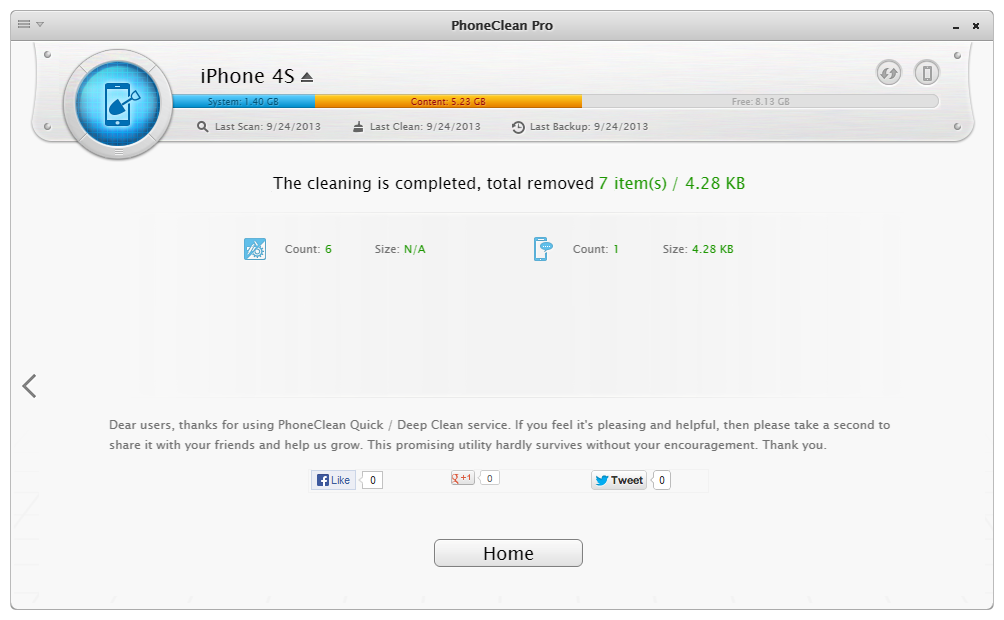 The Bottom Line
PhoneClean protects your privacy meanwhile it reclaims some valuable space for the readers as well, besides, it is also quite capable of boosting up the performance of an iPhone. It is the most helpful iPhone assistant so far. Hope you can add it to your Favorites.
More Related Articles You May Like
Share Your Thoughts With Us