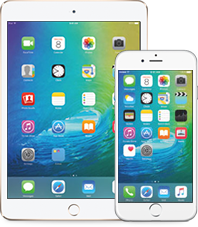 How to Fix Common iPhone & iPad Problems
As the leading products of Apple, iPhone and iPad are well known for a number of things. Apple has gone large with its latest iPhones – iPhone X and iPhone 8 (Plus), which finally come with bigger touchscreens than previous releases. In addition, ever since its introduction, the iPad has proved to be one of the most popular devices, continuing to maintain its stronghold in the tablet market.
Although iOS is one of the most stable software platforms in the world, the iPhone or iPad is not without its flaws and there are still some common problems that can be incredibly bothersome when they affect your iDevices. So we'll be taking a look at some of the common issues that plague iPhone or iPad and offer potential solutions to help you enjoy smooth sailing whenever possible.
iPhone or iPad Bluetooth/Wi-Fi/Cellular Issues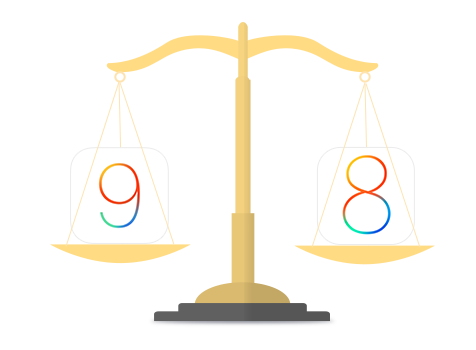 Bluetooth/Wi-Fi/Cellular Issues Due to iOS Update
Bluetooth, Wi-Fi or Cellular on iPhone or iPad cannot work normally after new iOS update is a common and annoying problem among Apple users. For iOS 8 users, you can refer to The Most Common iOS 8 Problems & Solutions to get the fixes; iOS 9 users go to Possible iOS 9 Update Problems with Fixes; iOS 10 users find your answers at The Most Common iOS 10/10.1/10.2/10.3.2 Update Problems and Solutions; Also we prepare for iOS 11 users the guide to find the solutions on Bluetooth/Wi-Fi/Cellelar issues on iPhone or iPad: The Most Common iOS 11 Problems and Solutions >
Also Read
Should I Update to iOS 9: Pros and Cons >
iPhone Red Screen/Blue Screen
"I today just bought a new iPhone 6 64GB and I wanted to restart it because I wanted to back up all my old messages into my new iPhone. Now it's stuck on the apple logo and after a minute or so the screen turns red and goes back to the apple logo. Can some one please help me? Do I have to bring it to a technician or is it something I can fix."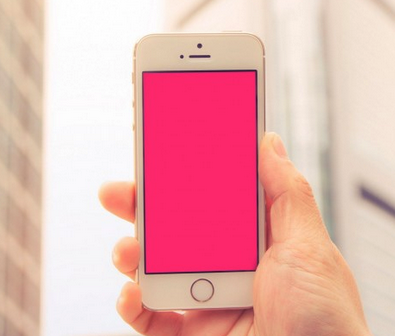 Common iPhone iPad Problems – Red/Blue Screen
A lot of iPhone users get stuck on red or blue screen like the above user, and many of them are complaining about it in Apple Support Communities.
Hard Reset Your iPhone: Press and hold down the Sleep/Wake button and the Home button simultaneously for 10 seconds until you see the Apple logo.
Restore Your iPhone: Press and hold down the Sleep/Wake button to turn off your iPhone. Connect your iPhone to computer via a USB and make sure that your computer is running the latest version of iTunes. Hold down the Sleep/Wake and Home buttons for a few seconds, when the device turns on let go the Sleep/Wake button, but keep holding down the Home button. In the Connect to iTunes screen, you can let go of the Home button. Follow the restore procedure through iTunes.
iPhone or iPad Camera Not Working
We've seen a few people opening the camera app on the iPhone 6/6 Plus only to find a black screen. If you face the problem with iPhone camera, the first thing you need to do is to check out whether it's a software or hardware issue. Start a Facetime call to one of your friends. Check both the background and front iPhone cameras. If it is the hardware problem, you should contact Apple; if it's software issue you can fix with the potential solutions here.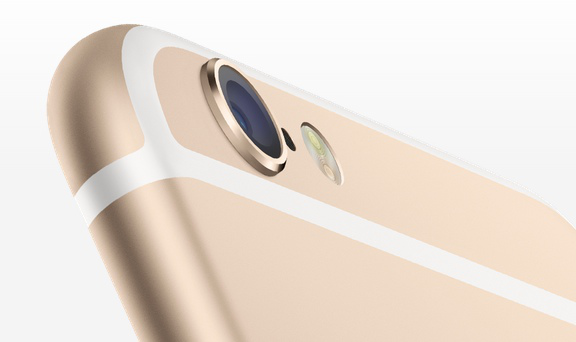 iPhone iPad Problems – Camera Not Working
Double press the Home button quickly will reveal all running apps in the multitasking manager, scroll right across the icons to find camera, swipe the screen to close Camera app. Open it again to see if it working.
Press and hold the Power buttons simultaneously and wait Apple logo to appear. Let go both buttons to reboot your iPhone. Check Camera app after that.
Go to Settings > General > Reset > Reset All Settings. This won't delete any files or photos.
Bent iPhone 6/ 6 Plus
Apple's latest iPhone 6/6 Plus have been creating waves since its September release. However, consumers have been complaining that the device gets bent when put in the rear pocket. Carrying large phones like the iPhone 6 Plus in your trouser pockets seems to be easily bending them out of shape.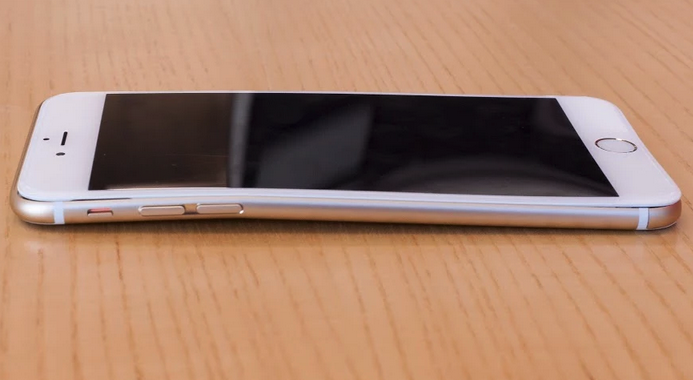 iPhone iPad Problems – Bent iPhone 6/iPhone 6 Plus
"The iPhone warranty covers failures caused solely by manufacturing defects" and "Catastrophic damage caused by abuse and interoperability caused by installation of unauthorized software is not serviceable." So Apple will not replace the bent device unless they make sure it is a manufacturing defect not abuse (e.g. bent in your pocket).
Here are some videos that tells you how to fix your bent iPhone 6/6 Plus, but the most important thing is to prevent your iPhone from bending.
Skinny jeans are just not safe for your big iPhone 6/6 Plus, so try some gadget-carrying clothing like fishing jacket, hidden gadget jacket/trousers combat trousers when you have to put your phone in pocket.
Try not to subject your iPhone 6/6 Plus to prolonged compression forces.
Put a case on your phone. Though it may hide its beautiful aluminum body, a strong case will help protect your iPhone from bending easily.
iPhone or iPad Random Rebooting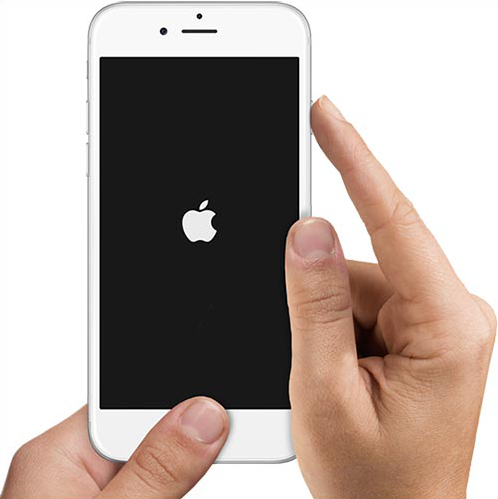 Common iPhone/iPad Issues – Device Keep Reboot
Some iPhone 6 and iPhone 6 Plus users have run into an issue that their iPhone keep restarting for no reason. This also happens on some iPhone 5s users running iOS 8. Here are some possible fixes to this problem.
Firstly, try restarting your iPhone. If it not working, try reset all settings on your iPhone: Settings > General > Reset > Reset All Settings. If there is a new software update available, you can download and install the new update: Settings > General > Software Update.
Or you can: Keep using your iPhone until there is no battery left. At that time you will not be able to start the phone at all because the battery is 0%. Then charge the phone about 1 hour. But do not turn on the phone yet. Wait until one hour. Then switch on the phone. Check if the problem has been solved or not.

After trying the methods listed above, if you find your iPhone iPad still keeps restarting, or random rebooting, you can move to this post to find more solutions.
iPhone or iPad Won't Charge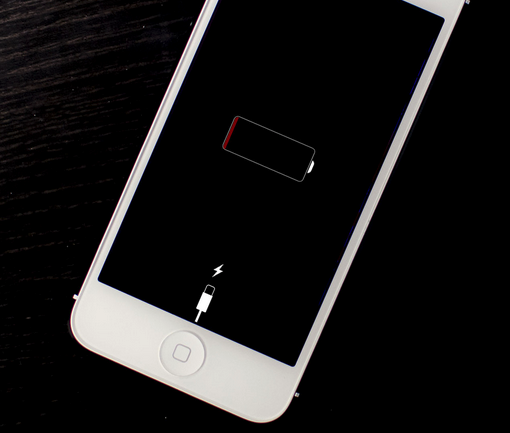 iPhone or iPad Problems – Device Won't Charge
If your iPhone or iPad is not charging when you plug it into the wall, there could be an issue with any of the three components: The wall adapter, the USB cable, or the charging port on your iPhone. We've heard a few people suggest you to replace the battery of your iPhone/iPad, but not necessarily. It is much likely there is problem with the device software or the charging port, replacing battery will most likely have no effect.
Restart your iPhone or iPad: Restarting your device can always solve some problems with your iPhone or iPad. When your iPhone/iPad won't charge, just give it a reboot and plug it to try again.
Check USB cable, wall charger, and USB port. Make sure the USB cable and port come with your iPhone/iPad. Try another USB cable and try a different socket.
Put your iPhone or iPad in Recovery Mode: This can solve some complex problems and you will need to restore your device from a backup.
iPhone/iPad Overheating
One of the most common problems for Apple users is iPhone is overheating. Few iPhone 6 users are also complaining about that the phone is getting very hot with prolonged use. Not only that, some iPad, and iPod touch users are also upset on this issue. To extend and optimize your iPhone iPad battery, please refer to Top 15 Tips & Tricks to Extend iPhone/iPad Battery >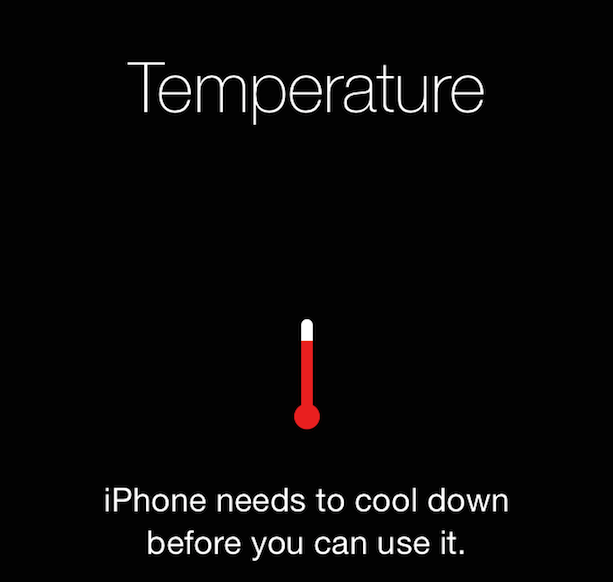 Common iPhone/iPad Problems – iPhone iPad Overheating
Remove the Cover from iPhone/iPad: Most covers are perfectly okay and protect your iPhone/iPad to some extent, but you should avoid thick or heavily insulated covers that could prevent heat from dissipating. Although it is normal your device get hotter when charging, it is better to remove the cover during charging.
Turn off Background App Refresh: Turning off the Background app refresh can also help to solve the overheating problem. Go to Settings > General and turn off the Background App Refresh.
Clear junk files: Junk files generated by app can slow down your iPhone and cause the overheating. To quickly & safely remove app caches, cookies, temp files, from your iPhone iPad, you may need some professional help. PhoneClean, an iPhone iPad cleaning utility is the quickest & safest way to go.
Avoid leaving iPhone/iPad in sunlight or a hot car: It is a very common sense that never put your iPhone or iPad directly in sunlight or a hot car. The interior of closed cars can get extremely hot especially on sunny summer. If you leave your device in the hot temperature for a long time, it can cause damage to your battery.
Related Reading: Top Maintenance Tips fro iPhone Battery >
iPhone/iPad Data Loss for No Reason
"I am tired of losing my stuff over and over from this stupid iPhone that by mistake I purchased. This is the 4th time I am losing all the music. Just last week one of their tech went into my laptop and checked it when I had lost my all of my work emails - every week or ten days it takes away all the contacts… and I have to install everything back over and over. I have even lost all the important notes I had saved in this phone. This time I can see my music files on the iTunes in my laptop, but it went away from my phone… In the phone there is no music files."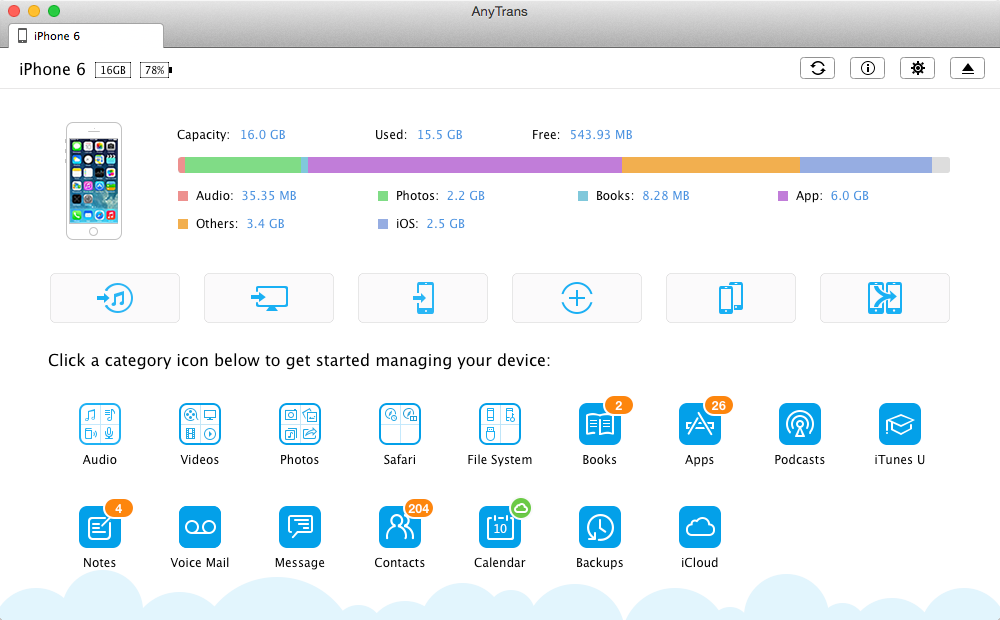 Common iPhone iPad Problems – Data Loss for No Reason
A few users are suffering the data loss of iPhone/iPad for no reason. Contacts, notes, songs on iPhone or iPad seem to disappear for no apparent reasons. Data loss can strike you at any time in every possible way. How to fix this problem?
The first and most important thing you need to do to protect your iPhone/iPad data is backing up your iDevice regularly. You can simply back up your iOS data via iTunes or iCloud. Or you can selectively back up your iPhone/iPad with an iTunes alternative like AnyTrans. It allows you to back up almost everything to your computer in a readable format, including photos, music, movies, apps, messages, contacts etc.
If any bad things happen to your iPhone or iPad, you can restore your device from iTunes or iCloud. If you are unwilling to replace the existed data, an alternative option is using an iOS data recovery like PhoneRescue - iOS data recovery to extract data from iDevice, iTunes backup, or iCloud backup selectively without erasing data.
If you have any problems with iPhone or iPad due to new iOS update, please refer to this Common iOS Update Issues and Fixes to get solutions. Besides the issues we mentioned above, what's your biggest complaint about Apple? Like complicated iTunes or iCloud service? Don't forget to share your thoughts with us in the comment section.
More iPhone iPad Problems Related Articles
Join the Discussion on iPhone iPad Problems