Get Enough iPhone iPad Space for Downloading & Installing iOS 6
Summary
On this page, you'll learn how to reclaim enough storage space on iPhone, iPad so that you'll have enough space to download and install iOS 6.
Reclaim up to 40% free space on your iPhone, iPad with One-click. Start download now before reading this Get Enough iPhone iPad Space guide.
Apple has pushed iOS 6 live, meaning you can download, install and enjoy iOS 6 200+ new features, either by visiting Settings > General > Software Update on your devices (iPhone 3GS or later, iPod touch 4 or later and all iPads), or by plugging into iTunes and checking for updates
The setup file size of iOS 6 depends on particular devices. For instance, on 8GB iPhone 4 it is 599MB, but on the new iPad, the file size grows to 760MB. Feel lucky that your devices are just spacious enough? Not likely.
Also Read: How to Free Up Space on iPhone iPad >
To download and install iOS 6 directly on your iPhone or iPad, it needs at least 2.3GB to 2.5GB available storage. This could be a disaster if your iProduct is running out of disk. And probably you will get below message when processing iOS 6 download (without enough requied free space).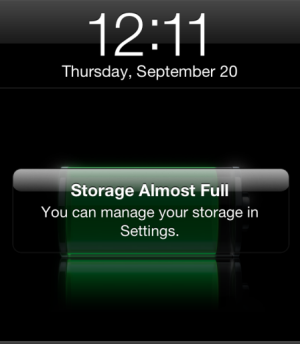 To reclaim more free space on iPhone, iPad, the first thing reminds you is to go to Setting > General > Usage > Find which Apps take too much space and remove it distressfully. If you cannot work it out, the iOS 6 Download and Install button is disabled:
It is totally unnecessary to delete any Apps, Music, Photo and Movies. PhoneClean is a free tool made for cleaning up unwanted caches, temp and junk files generated by many Apps or failed iTunes syncs. Take Twitter as example. It primarily has only 10MB size. But with the growth of the use of time, it may load up with more than 1GB off-line file. Most of them are useless and what's worse, they may devour memory resource and slow down the phone.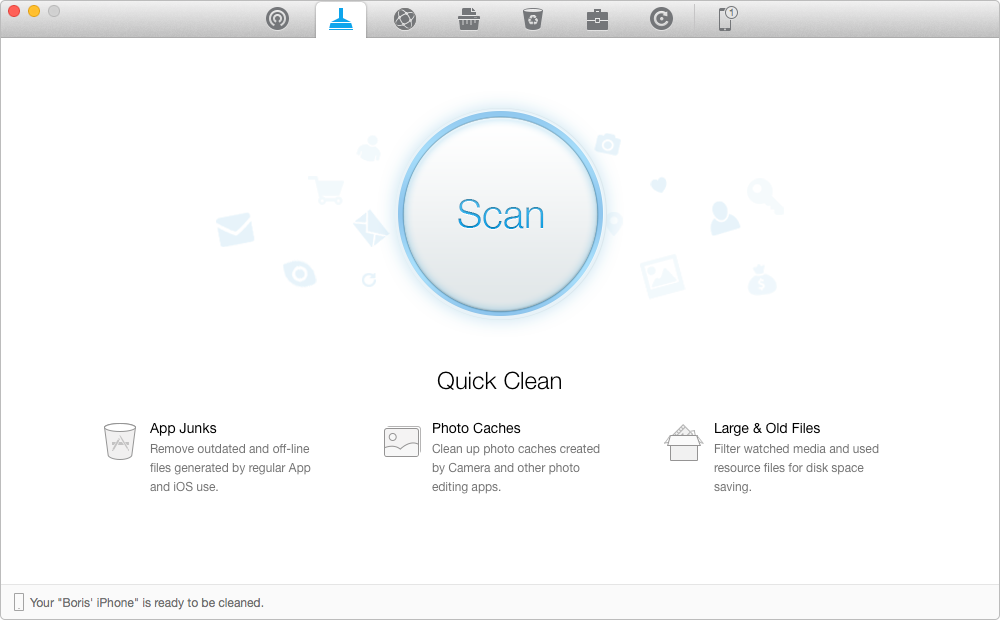 Free up Space for iOS 6 with PhoneClean
Here is the detailed PhoneClean User Guide.
With 1-2-3 steps, PhoneClean will help you reclaiming up to 40% free space on all your iOS devices. Now you can recheck the iOS 6 Update window and the Download and Install button is ready: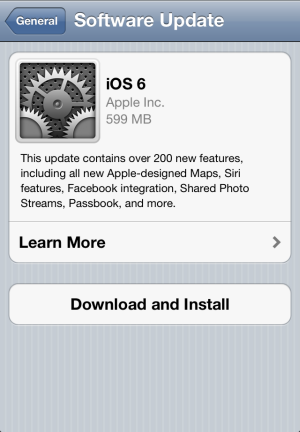 More Related Articles You May Like
Share Your Thoughts With Us