Many Android phone users may have encountered mistakenly deleting videos, or anything else, or are suffering from such problems. The first thing coming to our mind would be whether there is some way to get them back.
You probably have heard of, or found that some third mobile data recovery software can help with this trouble. But the question is most of these software require that your Android phone should be rooted before getting started with the job.
The logic is that only rooting the device can give the software more rights to scan your device, and get back what you want. No rooting can just allow finding much less and already existed data on Android. If you prefer recovering more data, which has deleted from device, rooting is inevitable and necessary. So in this guide, we recommend another powerful mobile data recovery application – PhoneRescue to help you recover deleted videos from Android.
The Tool We Use
PhoneRescue is designed for retrieving any kind of mobile data from Android and iOS devices, without effort. With PhoneRescue for Android, these following features ensure that you can definitely get back deleted videos from Android phone without root,
1. PhoneRescue is equipped with industry-leading scanning technology, which aims at finding missing photos from Android in minutes; There are two scanning options: Quick Scan, and Deep Scan. Under Quick Scan, there is no need to root your device. While if you would like to find as much data as possible, you can choose Deep Scan, by the way, which requires device being rooted.
2. Not just finding them, it also supports quickly and easily recovering these disappeared videos to computer (PC/Mac);
3. Besides videos, many other important Android data and files are also on its recovering list, such as contacts, messages, music, photos, etc.
4. PhoneRescue assures you the 100% Money-Back policy, if it fails getting back what you want. So why not download PhoneRescue for Android and try it now?
How to Recover Deleted Videos from Android Phone With PhoneRescue
Step 1. Run PhoneRescue for Android on your computer (PC/Mac) > Connect Android phone to computer > Check Photos box at its homepage > Click the arrow button to scan your device.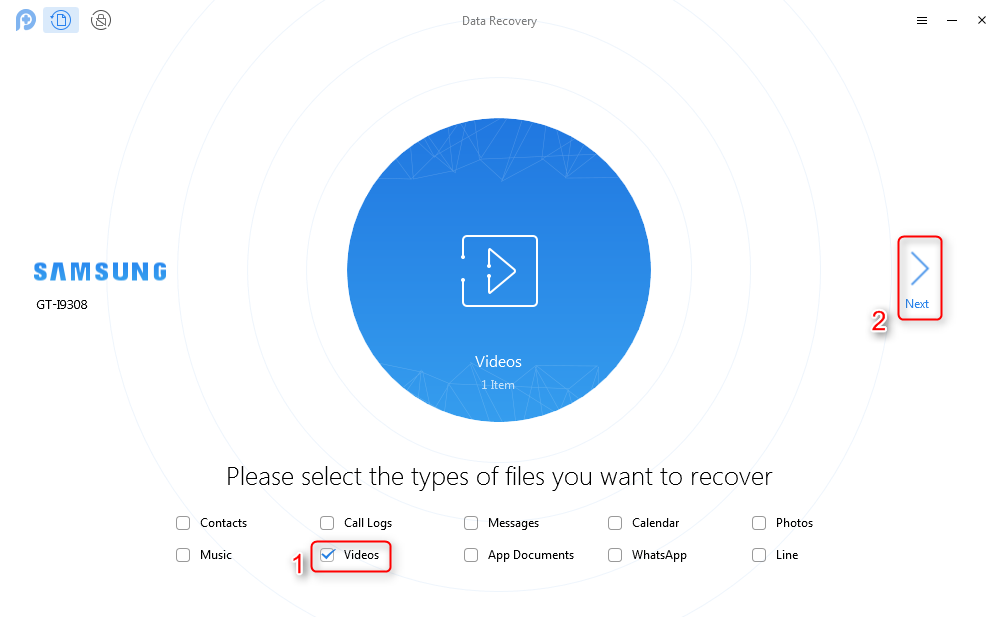 How to Recover Deleted Videos from Android Phone With PhoneRescue – Step 1
Step 2. After scanning, all missing videos from Android phone will be displayed > Choose those you plan to recover > Click the To Computer button at the right corner to download them to your PC/Mac.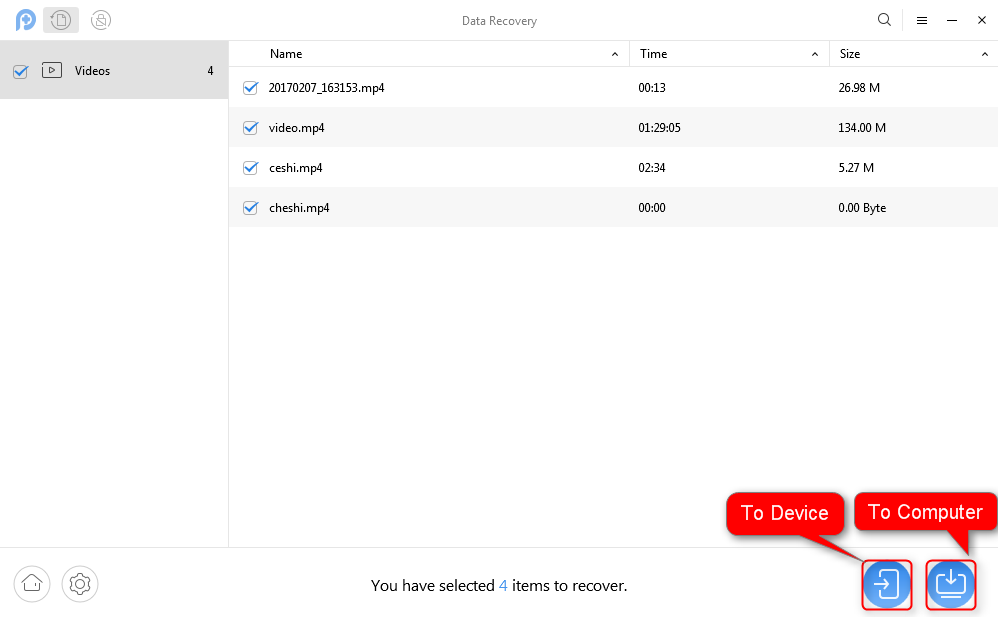 How to Recover Deleted Videos from Android Phone With PhoneRescue – Step 2
The Bottom Line
Just with such two steps, you can definitely retrieve deleted videos from Android phone. Why not have a try with it now? If there is any question when applying this method, please leave your messages in the comments.