How to Recover iPod Music
Summary
If all your music are saved in one disk folder, and one day, your hard drive is damaged or reformatted, then you'll need this How to Recover Music from iPod guide.
Download this award-winning application so that you can make use of it after reading this Recoverring Music from iPod to Computer guide.
What if all your music disappears at once (caused by computer hard drive reformatting)? In fact, there are thousands of hard disk drives crashed every single day. Some of you may feel lucky if you are using Samsung peddle or Zune HD, because you can easily get back your music from these devices.
Unfortunately, if you are using Apple iPod, you will feel regretful because you just cannot get music off iPod due to Apple's policy. So what's next now? You got the last hope that all your music is saved on iPod, but you are just unable to transfer these songs from iPod back to computer.
Here is a life-saving straw
PodTrans Pro is the right choice to recover iTunes library music collection from iPod if you have just bought a new computer or reformatted the hard drive. In addition to this, it always works around disturbances in iTunes. So when you need to sync iPod but scruple about erasing formerly saved songs, PodTrans Pro is the way to go.
How to Recover Music from iPod with PodTrans Pro
Firstly, you can free download this iPod transfer and after few seconds installation, you can check its welcome interface.
Plug in your iPod > Pick up the songs you want to backup from iPod > Click To PC (or To iTunes if you want to transfer iPod music immediately into iTunes).
After few minutes, PodTrans Pro will recover your music from iPod. So the problem solved.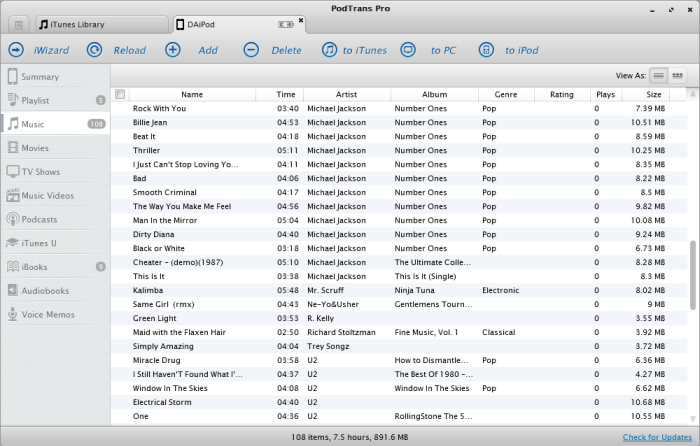 How to Recover Music from iPod
More Related Articles You May Like
Share Your Thoughts With Us