The unexpected always happen such as mistakenly deleted photos and videos from your Android phone, which must annoy you a lot. Because these photos and videos means a lot for you, photos and videos always record every important or happy moment of our lives in different but vivid ways, we'd like to keep them forever.
However, data loss might happen everyday. If you unfortunately delete photos or videos from your Android phone and want get them back, you are coming to the right place because this article will show you how to easily recover deleted photos and videos from android phone, such as Samsung, HTC, Sony, Huawei, LG, etc.
Actually, when you delete photos or videos on your Android phone, the deleted files just be marked as useless and still saved on the internal storage, waiting the other data to be written into the location. Therefore, as long as deleted data haven't been overwritten by new data, it is very possible for you to recover deleted photos and videos from your Android phone with the help of PhoneRescue.
The Tool We Use to Recover Photos & Videos from Android Phone
PhoneRescue is a professional data recovery tool for both iOS & Android, for Android users, PhoneRescue – Android data recovery offers you the most efficient and safe way to recover the deleted data in minutes. It helps you recover kinds of deleted data from your Android phone thoroughly, like contacts, messages, calendar, photos, videos, call logs and so on. You can selectively choose the items you want to scan and recover rather than take a long time to scan all items of your device. Only PhoneRescue gives you this ability to select while other similar tools can't.
Now, let's download PhoneRescue, please choose Download for Android, and then select the right version of PhoneRescue. Next we will take PhoneRescue for SAMSUNG as example.
How to Recover Photos and Videos from Android Phone
Step 1. After installing it on your computer, launch PhoneRescue and connect your iPhone to computer with USB cable.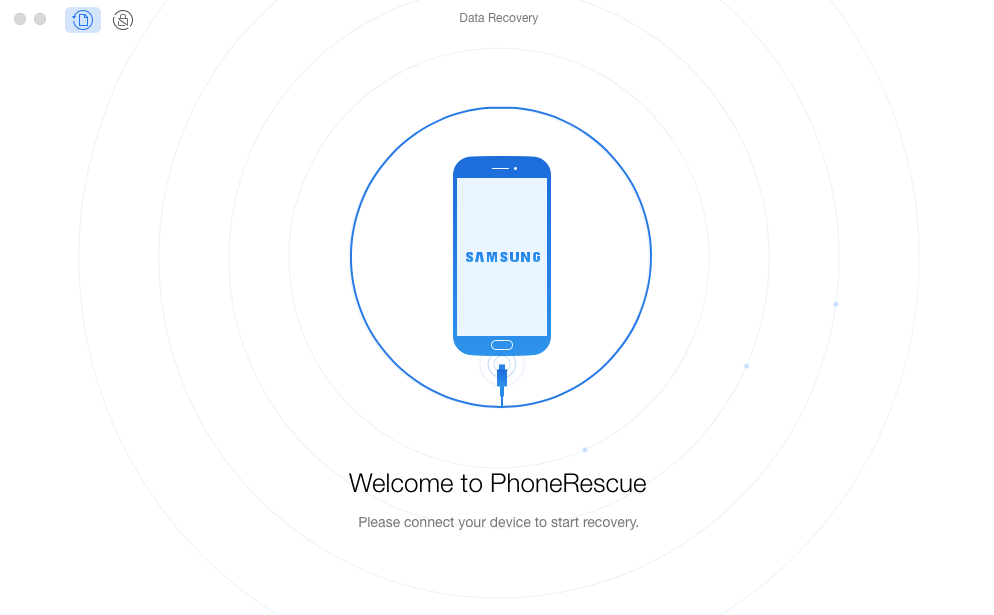 Recover Deleted Photos & Videos from Android Phone – Step 1
Step 2. Select Photos and Videos > Click Next.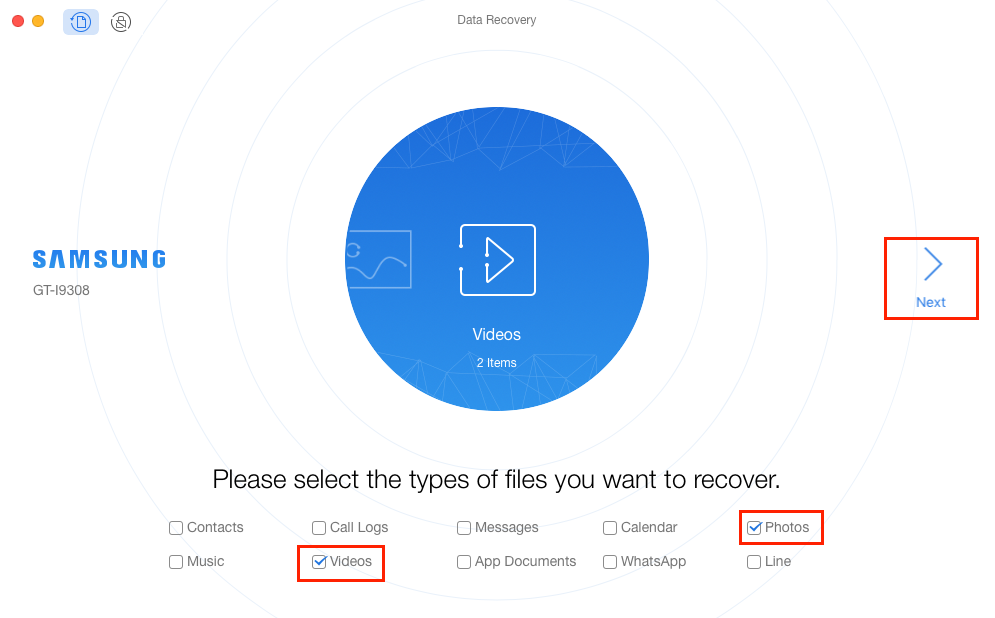 How to Recover Photos & Videos from Android Phone – Step 2
Step 3. After scanning, deleted photos and videos will be displayed, preview and select the photos and videos you want to recover, and then click the button at the right bottom to recover the selected photos and videos.
The Bottom Line
That's all for how to recover photos and videos from Android phone without effort. If you have any question about this guide or meet any problem during the process, just leave a comment or contact us via email and we will help you as soon as possible. Have a try on PhoneRescue to recover your photos and videos now!