How to Use Reminders App on iPhone
Summary
This guide is all about how to use reminder on an iPhone, including what is reminder, how to use it, and how to recover reminder if you carelessly deleted it.
Simply Download PhoneRescue and try to recover deleted reminders from your iPhone without efforts before reading this guide.
The Reminders is a scheduling utility and to-do app on iPhone and iPad, it can be of great help if you don't want to forget to carry out any important task or wish to remain alert about upcoming events. For example, you can use Reminders to make shopping lists or packing lists or to keep work and home organized. Check this guide to learn more about Reminders app now!
Related Reading: How to Print All Reminders List from iPhone
Part 1. Set a Reminder on your iPhone iPad
Launch the Reminders app > Tap on the "+ " button > Select "Reminder " > Type the reminder. Then, you need to toggle the switch next to Remind me on a day. > Tap on Alarm > Set the day and time.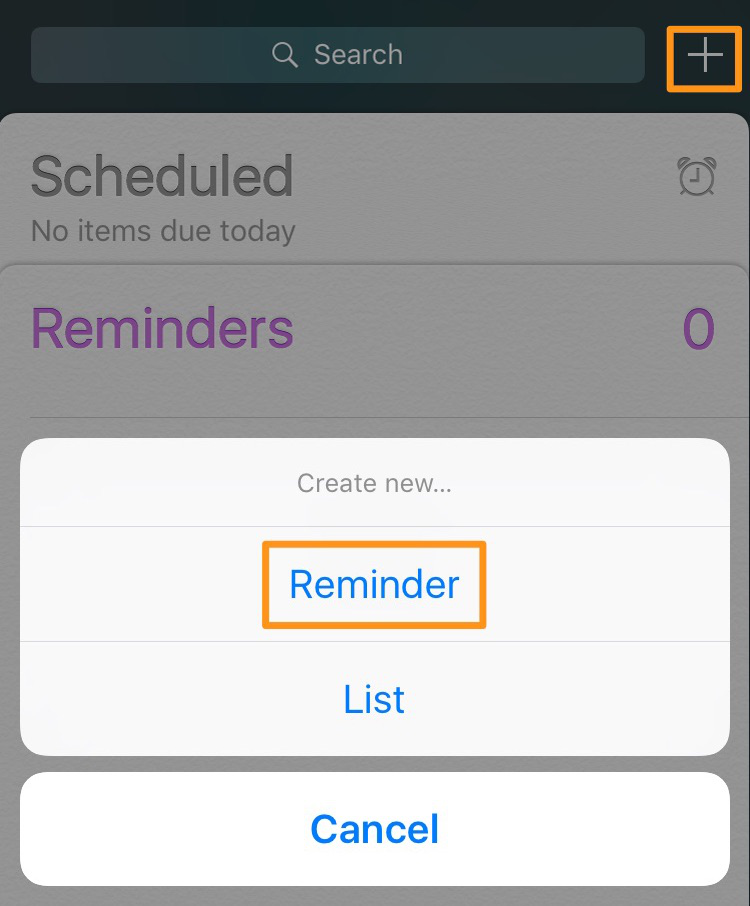 iPhone Reminders Guide – How to Set a Reminder
Part 2. Create a List in Reminders on your iPhone iPad
Open Reminders app > Tap on the "+" button at the top right corner > Select List at the bottom > Write the name of the list and choose your preferred color then tap on Done button.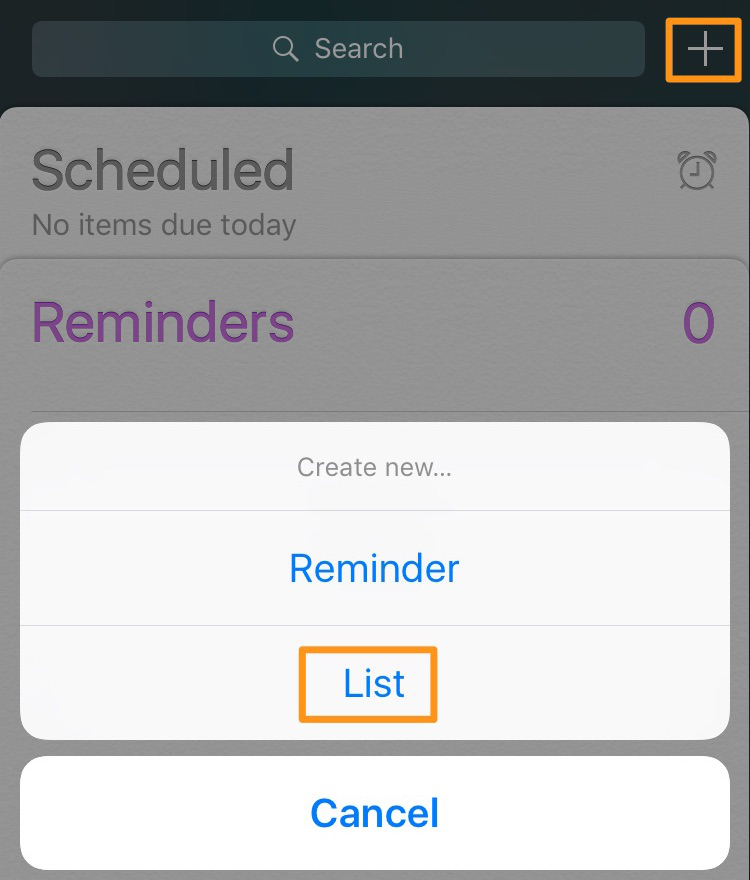 iPhone Reminders Guide – How to Create a List
Part 3. Add Notes to a Reminder on Your iPhone iPad
Open Reminders app > Tap on List > Tap on the reminder to which you want to add a note > Tap on the info button > Tap on Notes > You will have to type the notes you wish to add to the reminder > Tap on Done.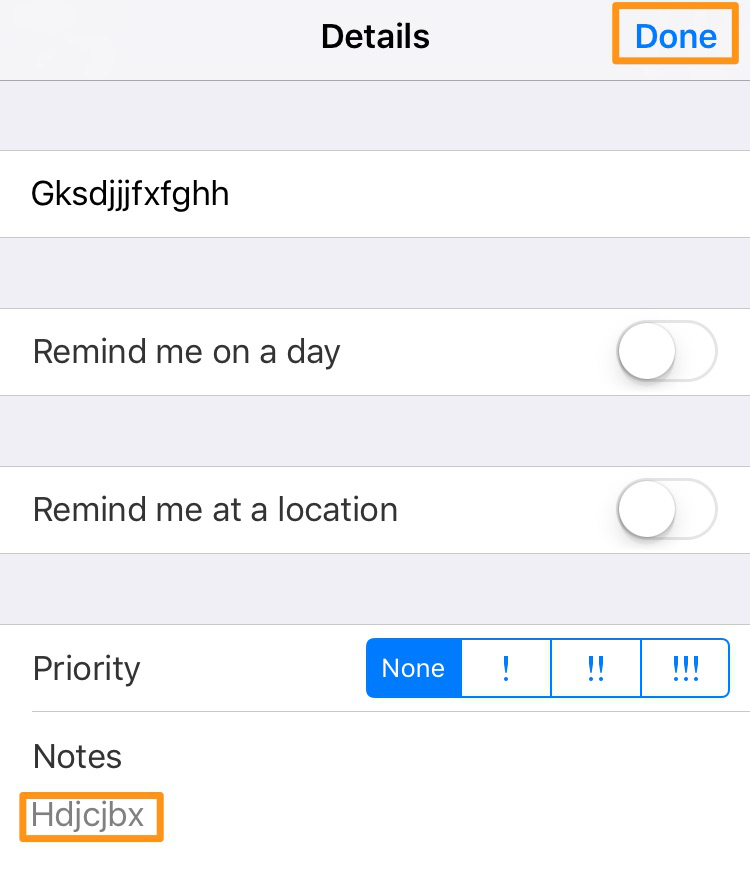 iPhone Reminders Guide – How to Add Notes to Reminders
If you want to delete useless reminders on your iPhone or iPad, just open Reminders > Find the item you want to delete > Swipe left on the item name > Tap on Delete button to remove the reminder. However, it may usually happen that you or your kids deleted the important reminders by chance. You have to restore the whole backup of your devices to recover them, which means the previous data on your devices will be overwritten. At this time, PhoneRescue may be your savior.
Part 4. Recover Deleted Reminders on Your iPhone iPad
With PhoneRescue, you are allowed to recover deleted reminders from iDevices directly, and from iTunes and iCloud backup. If your iPhone or iPad has been reset to factory settings, you can recover the lost data from devices backup, including photos, messages, notes, contacts, call history, etc. Download PhoneRescue to Have a Try Now >>
Step 1. Open PhoneRescue and connect with your iPhone. Choose Recover from iOS Device
Step 2. PhoneRescue will start scan and analyze your iPhone data.
Step 3. After the scan is over, click on Reminders to view and select the deleted reminders you need. Then recover them to your iPhone (you need to turn off Find My iPhone) or to computer.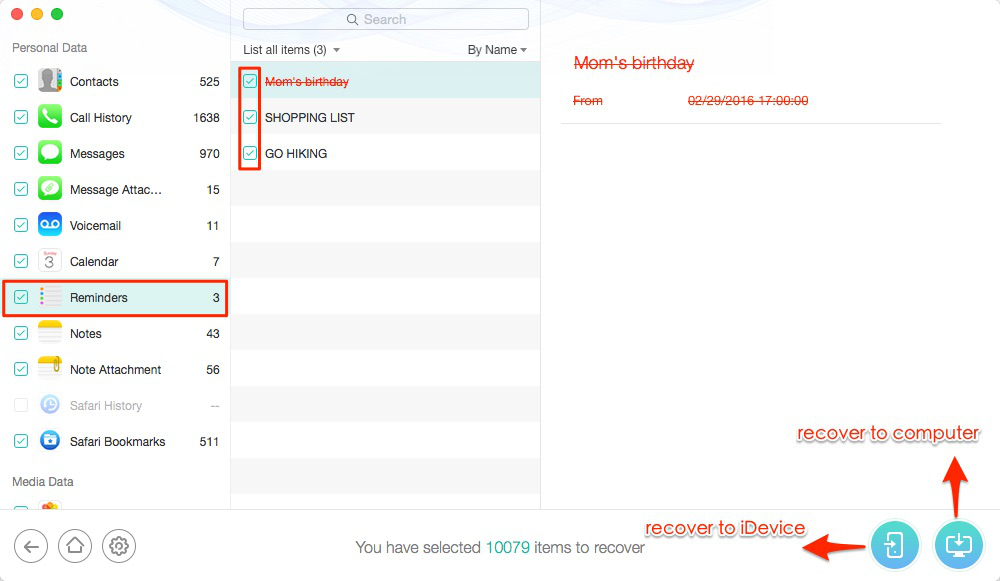 iPhone Reminders Guide – Recover Deleted Reminder
Related Articles You may be Interested
Share Your Thoughts With Us