How to Remove Duplicate Contacts from iPhone
Summary
Do you find it annoying to locate an exact number in dozens of duplicate contacts book? Then you've come to the right page!
Download and take a tour of PhoneClean so that you can make use of it after reading this "How to Remove Duplicate Contacts from iPhone" guide.
You can easily make a call with your family or friends with the help of contacts on your iPhone. But it is not always the case when you find there are dozens of duplicated contacts in the list.
Generally, duplicated contacts come into being by two reasons.
After setting up iCloud contacts, you may see an issue where individual contacts appear to be duplicated. Duplicate contacts happen when users add a personal account or a work account and then he chooses to sync contacts from both accounts.
Some of your friends constantly change their contacts for one reason or another, and then you may find your iPhone has included several numbers of the same person. Say you've got David four numbers but two of them are out of date.
Imagine when you grab up the iPhone to locate a certain phone number you want. To your despair, several duplicate iPhone numbers fall into your eyes forbad you to find the right one. In the end, you reach him but with several attempts.
Can't Miss: How to Recover Deleted Contacts from iPhone
Now with only two steps you'll get a contact list pleasing to your eyes, for PhoneClean is most helpful to merge them in one click. This is just a small part of PhoneClean. PhoneClean is most known for its capability of privacy protection. Why not give it a try >
How to Remove Duplicate Contacts from iPhone with PhoneClean
Step 1: Connect your iPhone to the computer and run PhoneClean.
Step 2: Click the Toolbox > click Contact Clean button.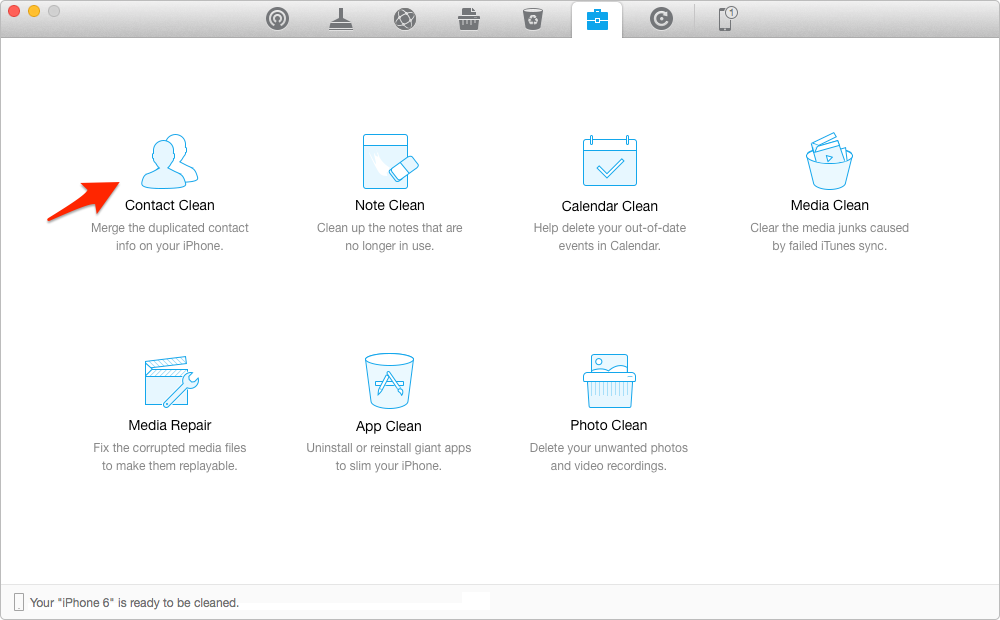 How to Remove Duplicate Contacts from iPhone
Step 3: Wait for the scanning > check the duplicate contacts > click Merge.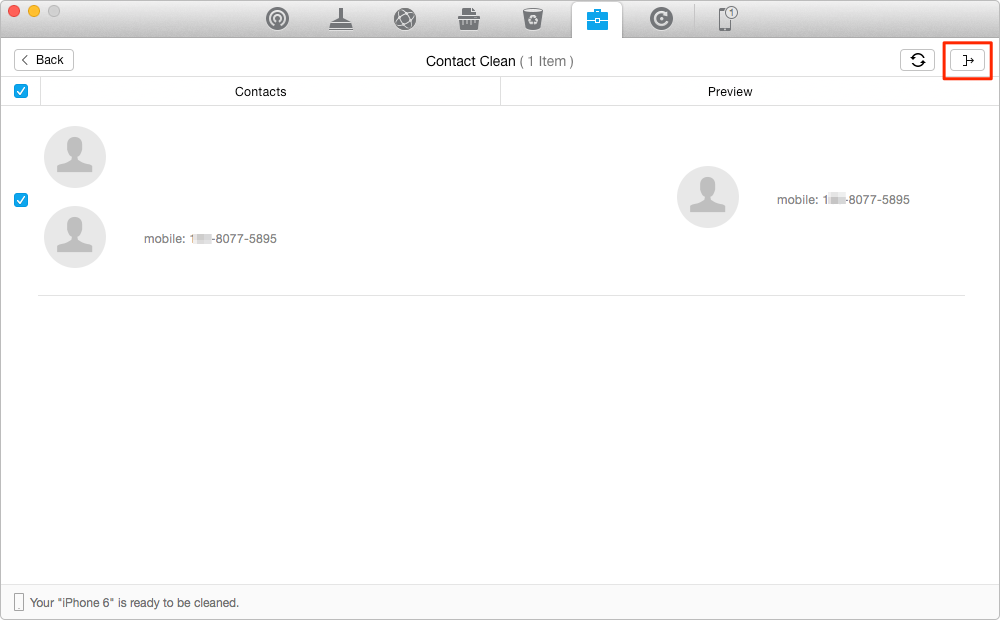 How to Remove Duplicate Contacts from iPhone
More features of PhoneClean that great benefit a user:
More Related Articles You May Like
Share Your Thoughts With Us