How to Erase Privacy Info from an iPhone
Summary
Are you wondering how to erase privacy info from your iPhone before your device gets into someone else's hands? Here, the tutorial will give a solution.
Install PhoneClean at once, and then start to try out how it removes hidden privacy info from iPhone yourself.
Are you considering upgrading to a new iOS device recently or recycling your old iPhone, iPod in Apple retail store for the lucrative discount of a new one? But keep in mind, before your device gets into someone else's hands, you'd better wipe out all personal and sensitive data from emails to phone numbers, addresses to bank account information stored on your iPhone.
For iOS device with iOS 4.2 or better, maybe you can clean up all device data by removing Hardware Encryption which is quite cumbersome. And it even takes several hours to delete all data in a device that shipped with iOS 3 (iPhone 3GS, iPod touch 3rd generation, or iPad). Thankfully, with the help of PhoneClean, you can completely clear info involving privacy in a short time.
PhoneClean is uniquely designed to clean up iPhone, iPad, iPod touch, working both on PC and Mac. Integrating over 20 analyzing technologies, this magic cleaning tool can eliminate 30+ types of junk and safely remove all kinds of privacy info from iDevice, thus to protect your sensitive personal info from leaking.
Has your interest been stimulated by PhoneClean already? Now let's go to see how this amazing iPhone cleaner works to erase privacy info from an iPhone.
How to Erase Privacy Info from an iPhone with PhoneClean Hassle-free?
To begin with, download PhoneClean to your computer.
Step 1. Run PhoneClean and connect your iPhone to computer.
Step 2. Choose Privacy Clean and click Scan button.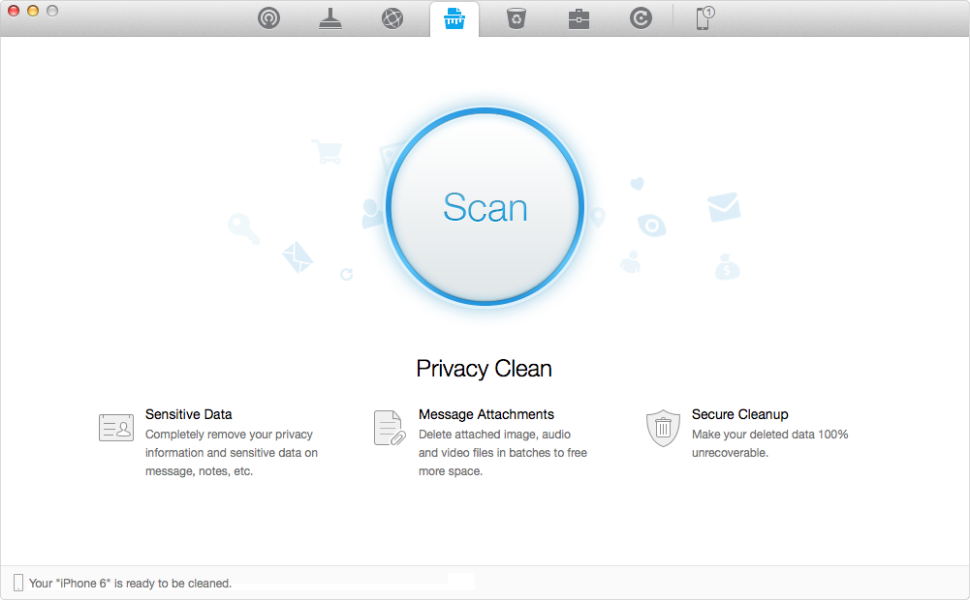 Delete Sensitive and Privacy Data on Your iPhone – Step 2
Step 3. Review details and select the items that you want to get rid of from your device, and go back to click "Clean" to completely remove them.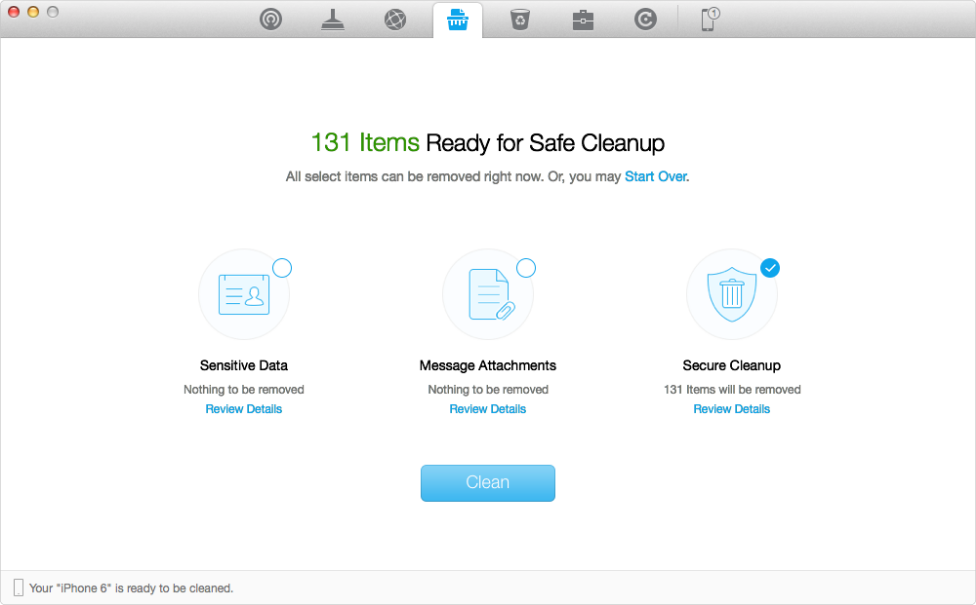 Delete Sensitive and Privacy Data on Your iPhone – Step 3
PhoneClean also offer you Toolbox to remove your personal data, including notes, calendar, photo, media, duplicated contacts and so on.
Why not try it out yourself? You will find more information about PhoneClean here.
Please feel free to share your thoughts about this tutorial in the comments section. And we'll appreciate it a lot if this "how-to" guides could be shared with your friends.
More Related Articles You May Like
Share Your Thoughts With Us