How to Remove Photo Albums from iPhone
Summary
Can't remove photo albums on iPhone? Read this post to know how to delete photos albums on iPhone, no matter iPhone 6/6s/se or old iPhone.
Download this iPhone manager to quickly remove pictures on your iPhone after reading this post how to remove photos albums from iPhone.
You may face some problems when you try to remove a photo album on your iPhone. If you want to delete photo albums on your iPhone to free up more space, no matter what problem you face, you'd better know some types of photo albums on iPhone so that you can easily manage them. Below are some Photo Album types:
The albums created by you. You create these photo albums on your device.
The albums created by 3rd party apps. These albums are automatically created when you use some apps on your iPhone. Normally these photo albums have the same name of the related apps.
The albums synced from computer. These albums are the ones that you synced from your computer to your iPhone.
The default albums, built-in albums, such as "Camera Roll" and "Recently Deleted". For example, the photo you take will be automatically put into "Camera Roll" album, after you enable iCloud Photo Library or My Photo Stream, the "Camera Roll" album will disappear, and some new default album will come out.
Also Read: How to Transfer Photo Albums from iPhone to Computer >
Also Read: How to Delete Photos from iPhone >
What Kinds of Photo Albums You Can Remove
Normally, you can delete the photo albums created by you and third party apps, and the photos albums that you synced from computer. However, the methods to delete them may be different.
1.Delete Photo Albums Created By You and 3rd Party Apps
To delete the photo library that created by you and 3rd party apps, go to Photos > Albums, click "Edit" on the top-right corner and then click "-" on the left of the albums. Notice that the removed photo library that apps created may appear again once you use the app to download or upload photos.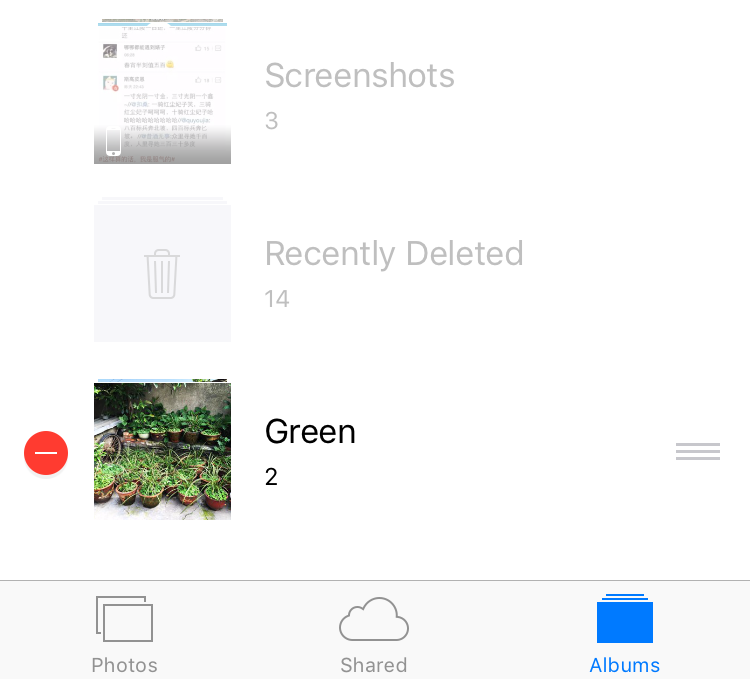 Remove Photo Album on iPhone
2.How to Remove Synced Photo Albums on iPhone
To delete synced photos, you have to connect your iPhone to your computer, and sync with an empty folder to your Photo app on iPhone. Or you can use iPhone managing tool to directly delete them. Below is one of iPhone managers that you can use to delete synced photos, and we show the tutorial of using it to delete synced photos.
How to Remove Synced Photos from iPhone with AnyTrans
AnyTrans is one of professional iOS content managers that you can use to quickly delete synced photos easily in a few clicks. You can have a try and follow the steps below to delete the photos that have no Trash icon on your iPhone.
Step 1. Download and install AnyTrans, and run it on your computer.
Step 2. Connect iPhone to computer by using USB data cable.
Step 3. Go to categories, scroll down and click Photos > Photo Library.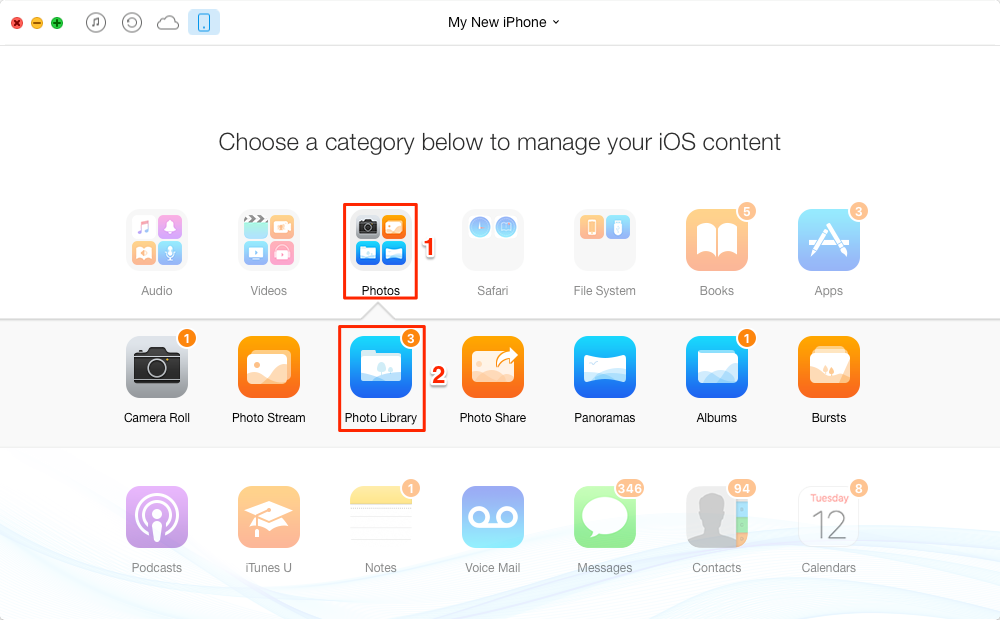 Remove Synced Photos in Photo Library from iPhone – Step 3
Step 4. Select any synced photos and click "Trash" icon to delete them.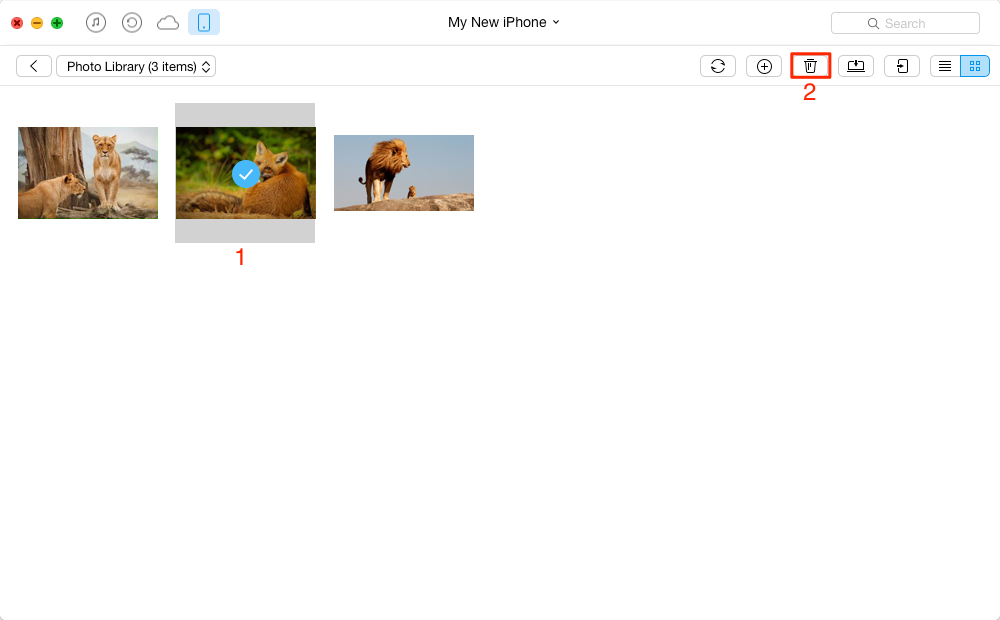 Delete Synced Photos in Photo Library from iPhone – Step 4
The Bottom Line
You may have met some problems that stop you deleting photos library on iPhone. And there is no solution for your problem in this article. You can post the problem on the comment section to discuss a solution.
More Related Articles You May Like
Share Your Thoughts With Us