How to Get Rid of Trojan Virus on Mac with Ease
Summary
This post gives you one simple and free method to quickly find and remove trojan and virus on your Mac, MacBook and iMac.
Best freeware to get rid of your trojan virus on your MacBook, iMac and Mac mini/Pro. Supports Mac OS from 10.7 to 10.11.
Normally, your Mac OS (X) is safe from trojan if you are used to getting apps from App Store instead of downloading them from unknown website. But sometimes, you couldn't avoid getting or receiving files from your workmates, friends and family. And the received file or app installer could be the one that hackers added trojan virus to and then uploaded to downloader website or share group.
Can't Miss: How to Clean MacBook Pro Hard Drive >
How to Protect Mac from Trojan Virus
To protect your Mac from trojan, you'd better download apps from Mac app store, keep your Apps updated, upgrade your Mac OS (X) to latest version, and use some software to scan and get rid of torjan virus on your Mac.
Freeware to Remove Trojan Virus on Mac
If you want to know whether there are torjan viruses in your received/downloaded files, you can use one easy-to-use Mac junk cleaning tool – MacClean, which enables you to easily find torjan, virus, worm and other malware on your Mac for free. Below we give one example of using MacClean to scan torjan virus in your downloads folder on your Mac.
Can't Miss: How to Speed up MacBook Pro >
How to Get Rid of Torjan Virus on Mac with MacClean
Step 1. Download and install MacClean on your computer.
Step 2. Run MacClean, click the tab named "Security Issue" and use "Custom Scan" to scan torjan.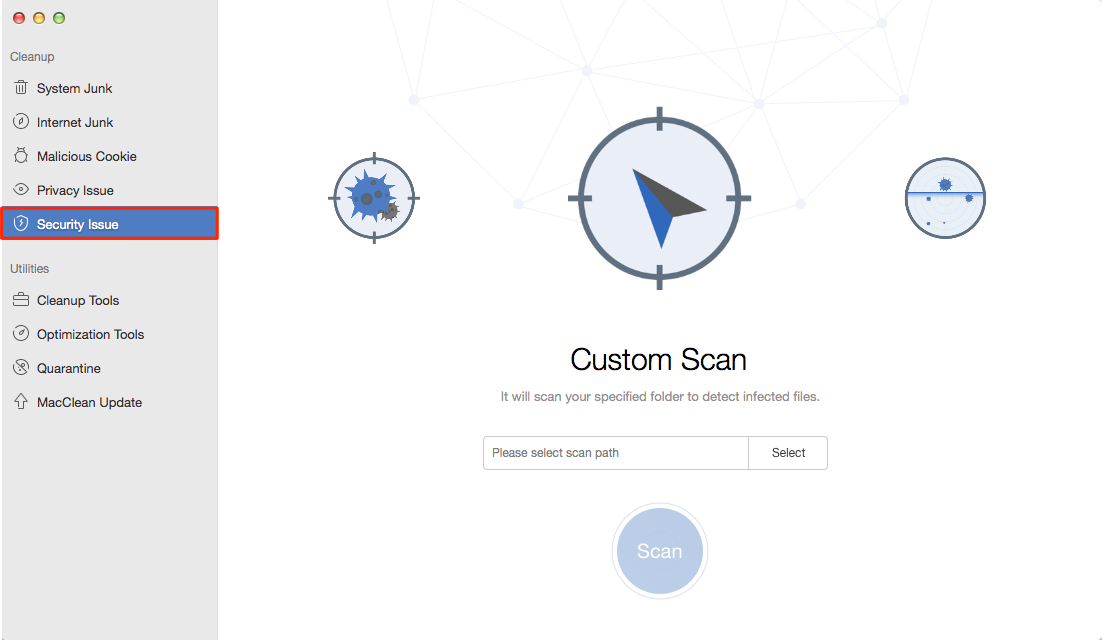 How to Get Rid of Torjan Virus on Mac – Step 2
Note: If it's the first time you use MacClean, you'll be required to download and install "Security Database", which is a list of the most popular viruses, trojans and other malwares.
Step 3. Click "Select" to select "Downloads" folder and then click "Scan".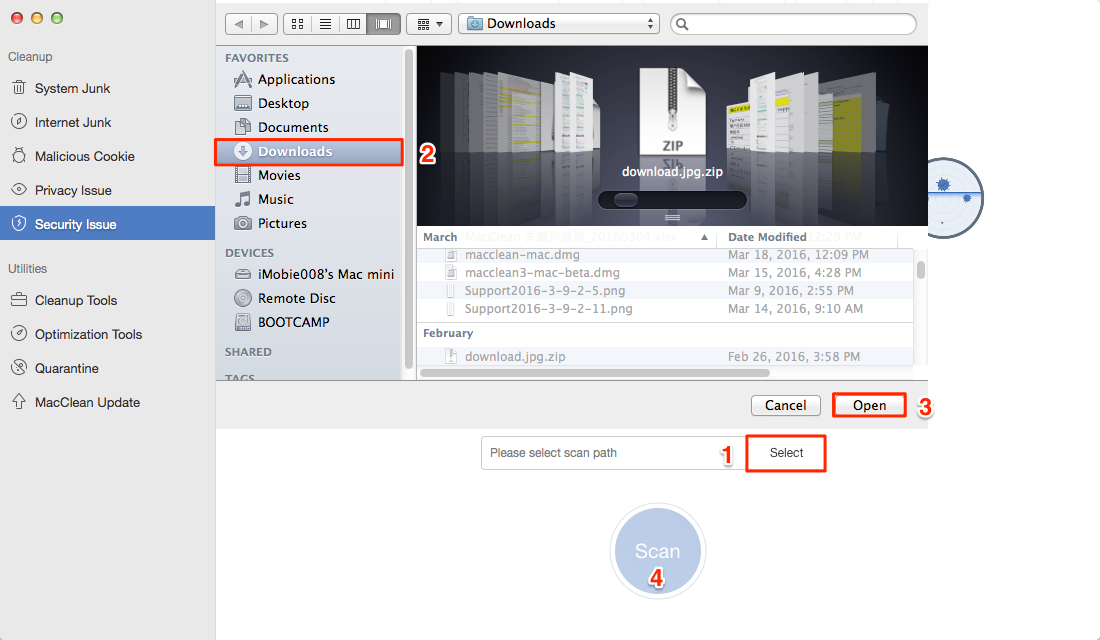 How to Get Rid of Torjan Virus on Mac – Step 3
Step 4. After scan, there will be a trojan virus list if your Mac is infected. After moving your mouse over the file, you can choose to locate the infected file, move the file to Quarantine or delete the file directly.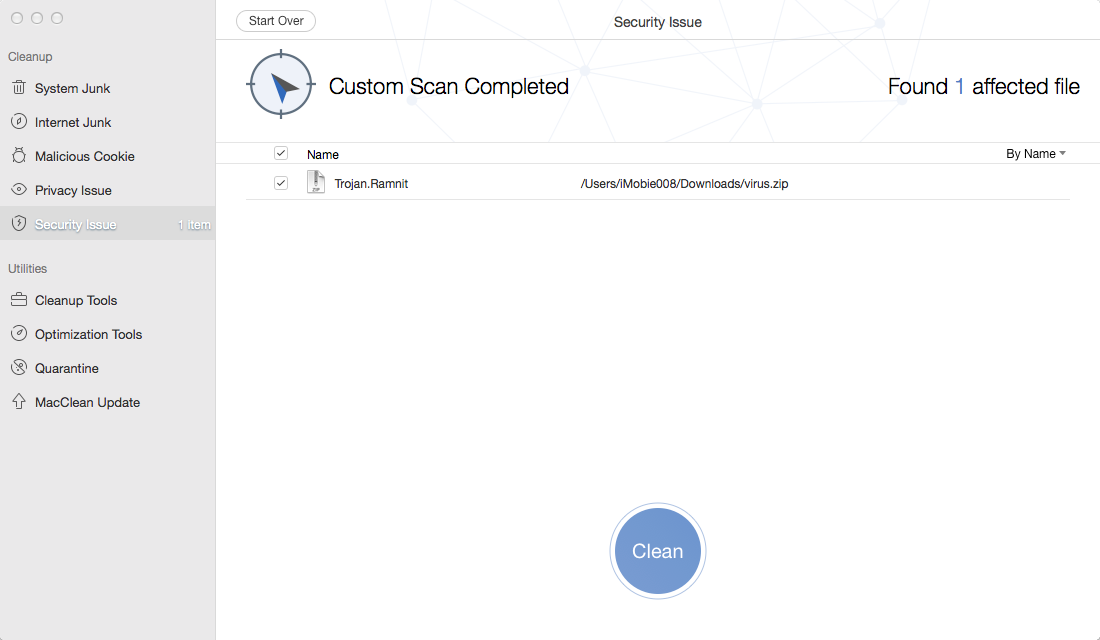 How to Get Rid of Torjan Virus on Mac – Step 4
You can also this tool to clean your MacBook Pro/Air/Mini by cleaning history, cookies, duplicates, trash and more from your Mac to free up space and make your Mac run faster than before.
The Bottom Line
Besides getting rid of trojan virus on your Mac, MacClean helps you remove other files and apps you don't want, such as duplicates, malicious cookies, old & large files and junk files. So why not download and have a free try now!
Top Posts on Cleanup and Speed Up Mac Computer
More Related Articles You May Like
Share Your Thoughts With Us