Retina MacBook in 12 Inch - iMobie Wiki Page
Summary
In this iMobie Wiki Page, we mainly introduce the detailed information about the Retina MacBook 12 inch model, including its features, performance and design and more.
Download AnyTrans now to have a free trial! With it, you can transfer all media files from iPhone to any computer only with one-click. Continue to read this tutorial to learn the details about the iPhone Transfer.
On April 19, 2016, Apple announced its ultra-thin 12-inch Retina MacBook and updated with Intel's Skylake processors and a new Rose Gold color option. The 12-inch MacBook is Apple's newest notebook, even thinner than the MacBook Air, with sixth-generation Intel Core m3, m5, and m7 processors with 14-nanometer process technology, a Retina display, USB-C, and a revamped trackpad.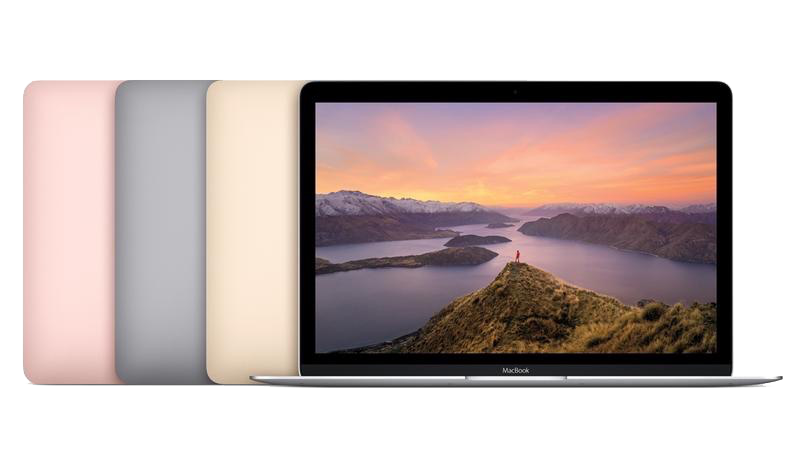 Retina MacBook 12 Inch Model - Preview
Don't Miss: How to Transfer Photos from iPhone to Mac
Table of Contents:
Design of Retina MacBook
Apple designed the MacBook to be thinner and lighter, but also more functional and intuitive. When it comes to appearance, the Retina MacBook looks like a marriage between the MacBook Air and the Retina MacBook Pro, featuring a super thin clamshell design and a black bezel display.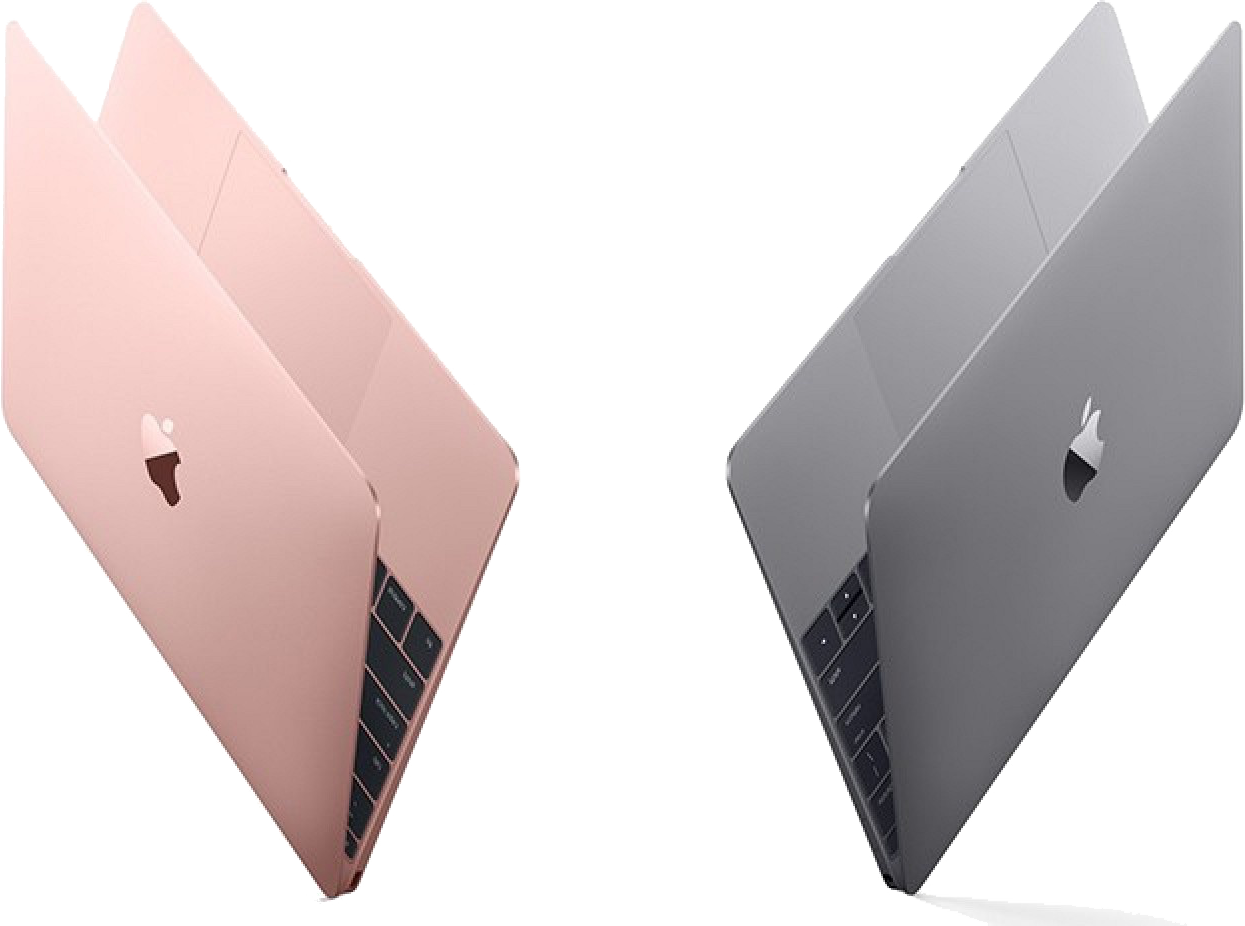 Retina MacBook 12 Inch Model - Apparence
Related Reading: How to Free Up Space on Mac
Keyborad Re-design
In order to fit a full-size keyboard in the incredibly thin MacBook, Apple designed the keyboard from the ground up. Each component has been rethought, from the underlying mechanism to the curvature of the surface of each key to the distinctive new typeface. The result is a keyboard dramatically thinner than its predecessor. Now when your finger strikes the key, it goes down and bounces back with a crisp, consistent motion that makes typing with precision a breeze.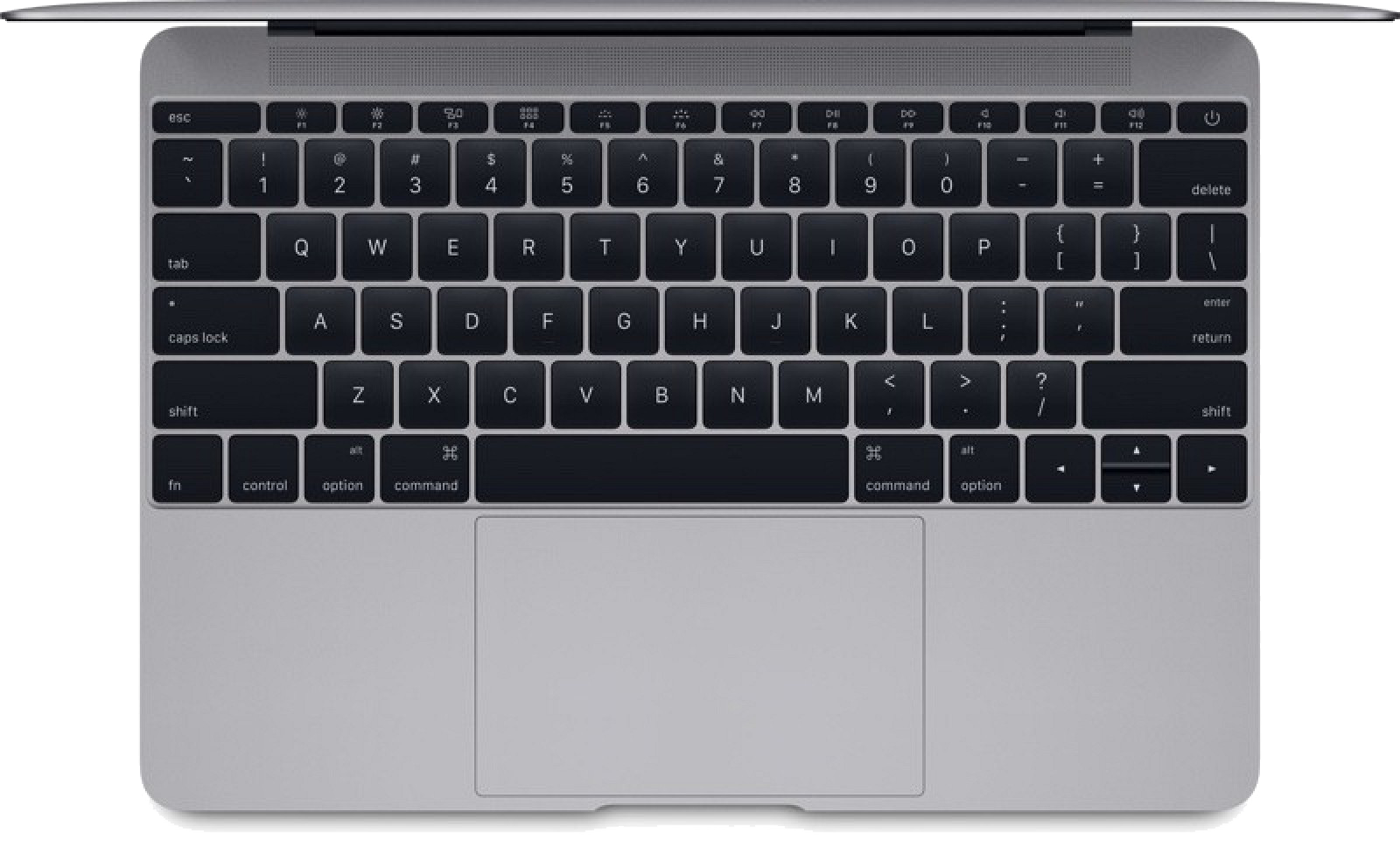 Retina MacBook 12 Inch Model - Keyboard Redesign
Intel Core M Processor
The 2016 Retina MacBook uses Intel's Skylake chips with integrated Intel HD 515 graphics for both improved processor speeds and 25 percent faster graphics performance. Also included is faster PCIe-based flash storage and 8GB of faster 1866 MHz memory, giving the second-generation machine some solid performance improvements.
Battery Life
The new Retina MacBook features a 41.4-watt-hour battery, an improvement over the 39.7-watt-hour battery in the first-generation machine. Due to the larger battery and a more efficient processor, the MacBook now offers an extra hour of battery life.
The MacBook's "all-day" battery lasts for up to 10 hours of wireless web browsing and up to 11 hours of iTunes movie playback, with up to 30 days of standby time. The MacBook charges through the included USB-C cable and power adapter. And now, thanks to more efficient processors and improved battery chemistry, battery life has been extended by an hour.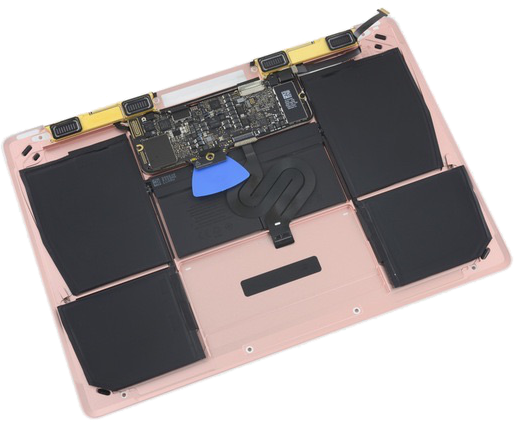 Retina MacBook 12 Inch Model - Battery Life
Don't Miss: How to Extend Battery Life on MacBook
Built-in Apps
Every Mac comes with apps for creativity productivity, and also comes with a collection of great apps for things you do every day, like surfing the web, sending emails (Don't miss: how to transfer iPhone data to a new iPhone ) and messages (You may like: how to recover deleted messages on iPhone), and organizing your calendar. It even comes with an app for finding new apps.

Retina MacBook 12 Inch Model - Built-in Apps
Facetime Camera Downgrade
Apple downgraded the FaceTime camera (learn: how to transfer photos from iPhone to Mac) in the MacBook when compared to the MacBook Air and the MacBook Pro, likely due to size constraints. The MacBook has a 480p FaceTime Camera, which was not improved in the second-generation machine.
The Bottom Line
In this Wiki Page, we have introduced the main features about Retina MacBook you may be interested in. Besides, if you have some troubles on looking for a iPhone files transfer or iPod transfer, free to contact us by joining our discussion, we will give you the shortcuts to fix them quickly.
Related Article You may Like:
Share Your Thoughts With Us