How to Rip Music from iPod to Hard Drive
Summary
Want to rip music from iPod to computer hard drive? PodTrans Pro is the best iPod transfer which can help you fulfill this wish.
Want to transfer 7000 songs from iPod to computer in 20 mins? Start download now before reading this iPod Music Ripping guide.
Apple's iPhone 7 is expected to launch in 2016, have you prepared well for the new round of iPhone to iPhone Upgrade? If not yet, you can take a minute to read our comprehensive and detailed How to Transfer Data from Old iPhone to New iPhone tutorial.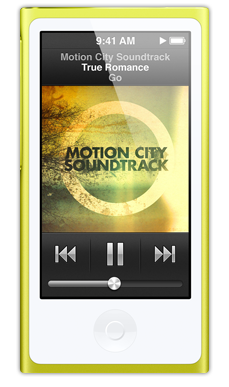 We have so many great choices for the MP3 media players: Zune HD, Sansa Fuze, Sony E-Series Walkman, ect. But only one that can force the users to get used to its steering wheel, and shuffle playback mode, then touch control - iPod.
Is it alright to follow everything with Apple and iPod? Can you imagine how many consumers' digital property gets lost due to the iPod dictatorial principle? More specifically, when having a computer hard drive failure (or an unexpected reformatted), how can you get back your music collections?
Don't Miss: How To Transfer Music from iPod to iTunes >
How to Rip Music from iPod to Hard Drive
To rip an iPod, firstly you need to free download PodTrans Pro. After a brief installation, you can plug in your iPod and wait a second to let PodTrans Pro load your iPod info. On the homepage of PodTrans pro, click "Audio", then Select "Music". PodTrans pro will show you the music list of your iPod.
Pick up the songs you want to rip from iPod, and click To PC button to get your iPod ripped into computer hard drive.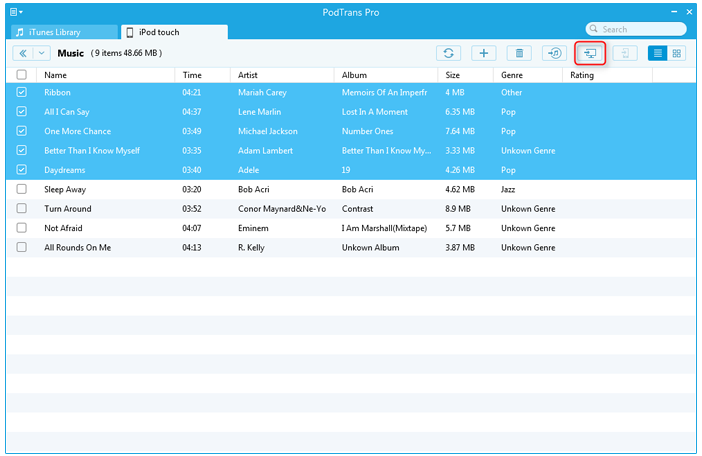 How to Rip Music from iPod
More Related Articles You May Like
Share Your Thoughts With Us