How to Set a Sleep Timer for Beats 1 and Apple Music with Ease
Summary
How to set a sleep timer for Beats 1 and Apple Music? This iMobie guide will show you how to make it.
If you want to transfer music from iPhone to computer, to iTunes, to another device, you can download this wonderful software to help you after reading this guide.
Apple's iPhone 7 is expected to launch in 2016, have you prepared well for the new round of iPhone to iPhone Upgrade? If not yet, you can take a minute to read our comprehensive and detailed How to Transfer Data from Old iPhone to New iPhone tutorial.
Apple has released the Apple Music for Apple users. Absolutely, Apple Music provides Apple users a brand-new experience to enjoy the music they love. If you like to listen to music while falling asleep, this guide will show you how to set a sleep timer for both Beats 1 as well as Apple Music on iPhone/iPod/iPad.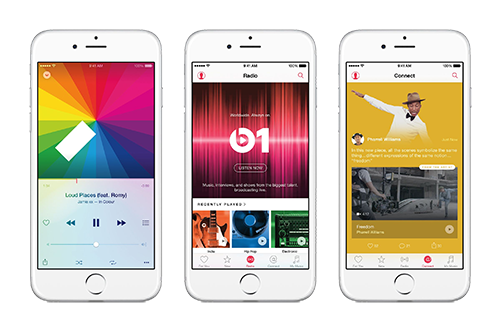 Image Credit: theverge.com
You May Like: How to Transfer Music from iPhone to iPhone Easily >
How to Set a Sleep Timer on iOS Devcies for Beats 1 and Apple Music
Step 1. Open the Clock app on iPhone/iPad/iPod.
Step 2. Tap on Timer tab.
Step 3. Set the picker to set up how long you want to play music.
Step 4. Tap When Timer Ends.
Step 5. Scroll all the way to the bottom and tap on Stop Playing.
Step 6. Tap on Set.
Step 7. Tap Start to begin the timer.
The Bottom Line
After your timer ends, so will your music. If you want to freely manage and transfer your music on iPhone/iPod/iPad, you can use a software like AnyTrans to give you a hand. If you still have any question on your mind, you can contact our support team by email. If you like this guide, don't forget to share it with your friends.
More Related Articles You May Like
Share Your Thoughts With Us