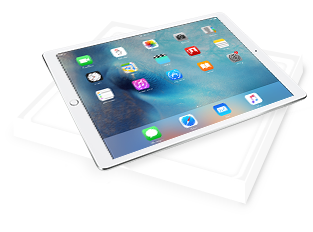 Why You Should or Shouldn't Buy an iPad Pro
[Last Updated: Nov.10th, 2015]
The new iPad Pro is Apple's latest and most novel product to the iPad lineup, and it looks much similar to the current iPad Air 2. The biggest difference is that the iPad Pro has a big 12.9-inch display, making it the biggest Apple tablets we've ever seen. Apple will allow anyone to get the new iPad Pro, but not everyone needs it. Many of you may not sure about whether you should upgrade to the iPad Pro from an old iPad, and some are wondering if it a better choice to buy a relatively old iPad Air 2. Now it's time to make your final decision, in this article, we will show you possible pros and cons of getting an iPad Pro.
We also prepare you a post on the basic things you should know before buying an iPad Pro in case that you miss out on any important ideas on the new iPad. Plus, for those who have got their new iPad, don't forget to learn how to transfer data to new iPad Pro.
Part 1. Why You Should Buy an iPad Pro
As the iPad Pro is a new addition to Apple's iPad lineup, it would be a cool & fantastic thing to get the latest iPad. Here are some good reasons for you to upgrade to the iPad Pro.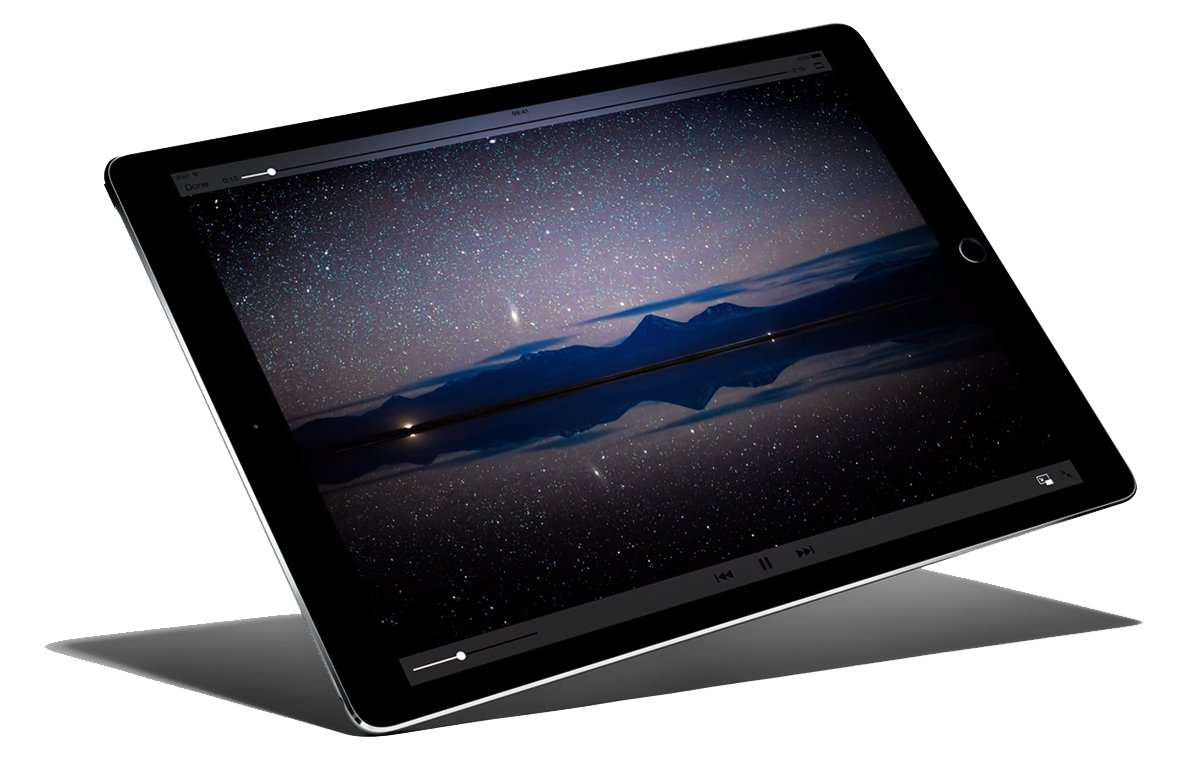 Why You Should Buy an iPad Pro
Better Performance: The iPad Pro performs better than its processor iPad Air 2, as Apple said, it nearly doubles the CPU performance of iPad Air 2. Thanks to its new A9X processor and 4GB of memory, it's more powerful than most users would ever even need. Plus, it obtains 5.6 million pixels Retina display as well as the refined Multi-Touch.
Larger in Size: This is the most obvious change compare to the older iPad models, the iPad Pro is the biggest and most powerful iPad Apple has ever made. It has a huge 12.9-inch display, which means you can multitask better on the iPad Pro, running two screen-filling apps side by side with Split View.
Better for Entertainment: The larger size and high resolution of iPad Pro makes it a totally new & amazing experience to watch 4K videos, play games, browse the Web, and run a business on your big iPad.
Better for Working: The iPad Pro is a valuable tool for working. For many, the older iPads are not convenient tools to get work done or get thoughts down. Now with the Apple Pencil and the smart Keyboard, everything becomes easier and faster, which make the iPad Pro more work-friendly. You can do all work on your iPad Pro just like on your home computer.
Improved Speakers: The iPad Pro packs four stereo speakers with 3x the volume of the iPad Air, located at each corner of the tablet. Now the iPad Pro is just an excellent multimedia device that for watching movies or listening to music.
Part 2. Why You Shouldn't Buy an iPad Pro
Although the iPad Pro seems is your ideal tablet, there are points why you should not buy an iPad Pro. Keep reading to check out the possible reasons.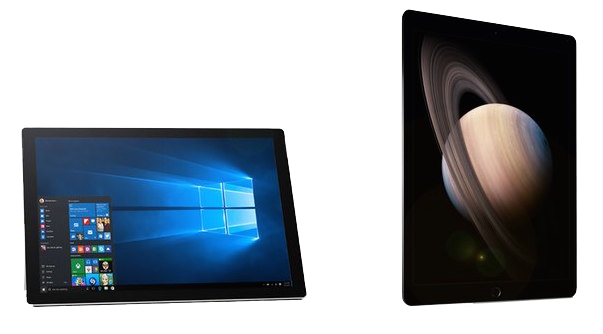 Why You Should Buy an iPad Pro
Alternative Choice: Everyone knows that the closest competitor of iPad Pro is Microsoft's Surface Pro 4. The Surface Pro comes with Windows 10, and iPad Pro with iOS 9. The Surface keyboard starts at $130, while Apple's Smart Keyboard rings up for $169. Microsoft includes its Pen in the box with every Surface Pro 4 purchase, while the Apple Pencil is a separate $99 buy.
Too Expensive: The Price tag may be the biggest reason why you shouldn't buy the iPad Pro. The iPad Pro starting price at $799. That's $300 more than you would spend on the iPad Air 2. If you want the complete user experience you will opt to buy the smart keyboard at $169 and the Apple Pencil at $99. That's already $1067.
Too Big: At an unwieldy 12.9-inches, it's really one of the biggest tablets in the market, and it may be too big for many users. It may possibly defeat the purpose of portability for most of us think it is not easy to carry an iPad Pro on the go.
Not So Surprising: The iPad Pro is not that different from the previous iPad models, and the design is almost exactly like the iPad Air 2, just larger in size. It doesn't come with a more-capable operating system than other iPads - it still has the same iOS. It has the same aluminum shell, but is slightly thicker at 6.9mm, while the iPad Air 2 is 6.1mm.
Part 3. Should I Buy an iPad Pro: Conclusion
Except those artists or businessmen who working on an iPad often, the iPad Pro with pencil and keyboard would be a nice choice than the older models. However, the rest of us will be using the iPad to play games, devour movies, stream music, browse the Web or read magazines. Unless you're using the iPad as your main device over a computer, there's no reason to spend $800 on a tablet. Plus, the iPad Air 2 or iPad mini 4 would be a good choice for you, which is easy to carry on and cheaper than the iPad Pro.
Now it's your time to make the final decision, and if you are ready to get an iPad Pro, the first thing you should do is to learn how to activate your new iPad, and also don't forget to check this How to Transfer Data to New iPad Pro guide. The iPad Pro is luxurious, and there is no excuse not to take care of it, we also offer you some basic tips to maintain your iPad Pro.
Join the Discussion on iPad Pro