How to Fix Authorized Computer Can't Sync Apps from iTunes to iPhone
Summary
Have the problem of syncing apps from iTunes to iPhone? Even if the computer is authorized you still cannot make it? Read this post to get a solution here.
Take a tour of this awarded software so that you can make use of it after reading this How to Solve authorized computers can't sync apps from iTunes to iPhone guide.
Apple's iPhone 7 is expected to launch in 2016, have you prepared well for the new round of iPhone to iPhone Upgrade? If not yet, you can take a minute to read our comprehensive and detailed How to Transfer Data from Old iPhone to New iPhone tutorial.
Someone complain the sync problem on Apple community like this: This computer is already authorized.  You have used 1 of 5 devices.  BUT when I click to sync that same iPhone one second later...I get this message:
"This computer is not authorized for apps that are installed on the iPhone.  Would you like to authorize this computer?"
If you do not click authorize, 7 apps will be deleted from the iPhone.  Would you like to authorize? I click 'authorize' and put in my user id/password and I get back the message that this computer is already authorized and I have used 1 or 5 devices.
AND then it brings up the message again that this computer is not authorized for the apps and the vicious cycle never ends. In the process, all of the apps on the iPhone were purchased using the same ID as he is using on his computer.
For most users, they have little knowledge to fix this problem or they just don't bother to do. In this case, AnyTrans, an iTunes alternative tool would help most. It is an all-powerful iOS content manager that allows you to extract iTunes library and sync apps, music, playlist, videos, audiobooks and more from iTunes to iPhone or iPad without wiping any data. You can do this the opposite way, which means AnyTrans allows you to transfer things back to iTunes directly.
Now download AnyTrans and install it on your computer >
Alternative Way to Fix iTunes Can't Sync Apps to iPhone Issue
Step 1: Open AnyTrans on your computer (PC or Mac) > Connect your iPhone to computer with USB cable > Click iTunes Library on Homepage of AnyTrans.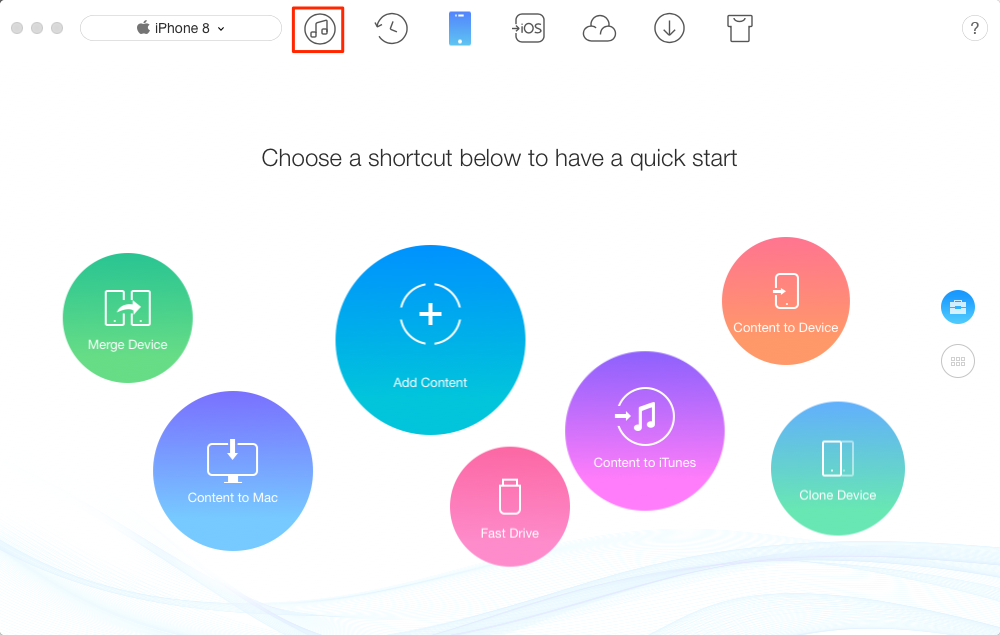 How to Transfer Apps from iTunes to iPhone – Step 1
Step 2: Click Apps button to open App Manage Page > Select the Apps you want to transfer to iPhone > Click To Device button to transfer Apps from iTunes to iPhone.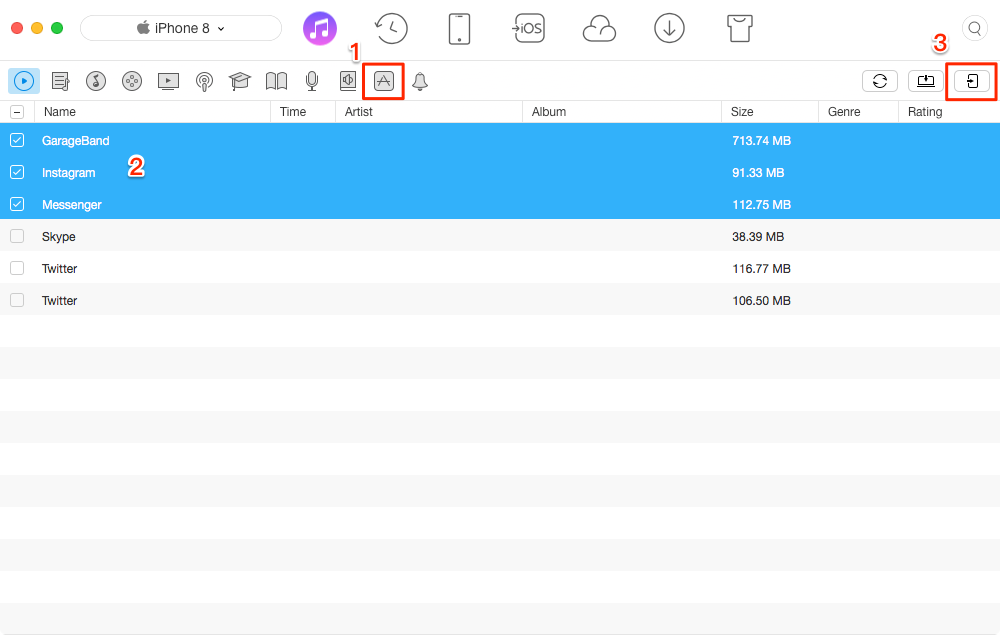 How to Transfer Apps from iTunes to iPhone – Step 2
The Bottom Line
Apart from apps, AnyTrans also helps you to copy and move music, photos, movies and other valued content among your iDevice, iTunes, and computer. Take a tour with AnyTrans. Still have questions about this tutorial? Let us know by leaving a comment.
More Related Articles You May Like
Share Your Thoughts With Us