Summary
iPhone iPad goes slowly after iOS 10.1/10.2/10.3 Update, even the latest version of iOS 10.3.2? Read this post to get some tips to speed up slow iOS 10 on your iPhone, iPad and iPod touch.

by iMobieFollow @iMobie_Inc
PhoneClean – Speed up iOS 10 in a few clicks
Download this cleaning tool and free try it to speed up your slow iPhone iPad or iPod touch in iOS 10/9/8/7/6/5 after reading this how-to tutorial.

Free Download
This post collects the most complete solutions to speeding up iPhone iPad iPod after iOS 10 upgrading. While if you are looking for methods to speed up iDevice after iOS 11 upgrading, please directly jump to this tutorial: 8 Tips to Speed Up Slow iOS 11 on iPhone iPad and iPod touch >
On September 13, Apple released the final version of this year's biggest iOS update - iOS 10 and enables all supported devices to install it. And Apple also continually released iOS 10.1, 10.2 and 10.3 to fix issues and improve performance. And now iOS 10.3.2 is already coming out to public. Although, iOS 10 updates improved a lot to give users a better experience, people may still face some common problems just like the issues of iOS 9 last years. And for old iPhone iPad users, there is a strong possibility their iOS 10 devices would go slowly, apps might suddenly crash or WiFi is slow.
Don't Miss: How to Fix iPhone iPad Charge Slowly
What if you find your iPhone iPad work slowly after upgrading to iOS 10/10.1/10.2/10.3, even the latest iOS 10.3.2? And is there some ways to speed up iOS 10 or iOS 10 apps? Now let's read this article to get some basic tips, which we think are also helpful for iOS 9 users.
1. Power off Your Device to Fix iOS 10 Slow Apps
Do you remember the last time you turned off your iPhone, iPad or iPod? If your iOS device keep running in iOS 10 for a long time without a fully power off, many temporary processes of apps could eat your device's CPU and result in a bad and slow performance in iOS 10.
So now, to speed up your iOS 10, let the device take a rest by turning it off and then restarting it. Sometimes, you may need a force restart if your device is not responding. To start a force restart, just press and hold both of "Sleep" and "Home" buttons for at least 10 seconds until the Apple logo appears.
2. Reset Network Settings to Fix iOS 10 Slow Internet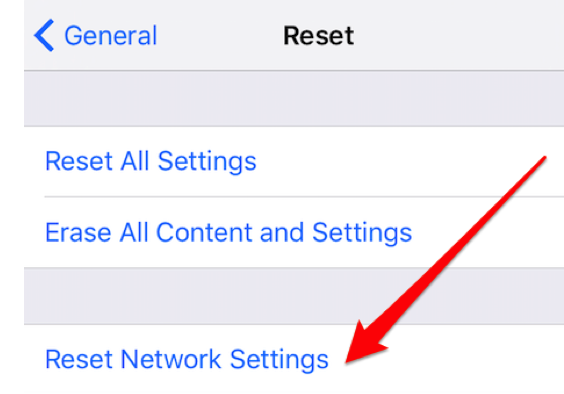 Sometimes, your slow iOS 10 may be simply because of the bad network connection or incorrect network settings. In this case, data downloading from Internet requires more time so that your apps, such as Safari, could run very slowly.
If you drop into this kind of issue, you can re-connect to Wi-Fi or Cellular networks. Or you can reset Network Setting or reset all settings (It won't delete any data on your iPhone, iPad or iPod touch). To reset network settings or all settings, just go to Settings > General > Reset.
3. Update Apps to Improve iOS 10 Speed Performance
Some apps may goes slowly on your iOS devices if they are not compatible with the new iOS 10 operating system. So you should update these kinds of apps to be latest after their new versions come out. Of course, you can delete some useless apps to free up space, which is also helpful to make your iOS run fast in lightweight.

To update apps, just run App Store on your iOS device, and tap "Updates" at the bottom-right corner.
Also Read: 6 Tips to Free up Disk Space on Your iPhone iPad >
4. Free Up Storage and Clean Junk Files
When you run apps in iOS 10, temporary files will be generated to make your system run smoothly. Although some of these files can be automatically released, apps may still run slowly or even crash/freeze in iOS 10 if you device has almost no storage to store these temporary files.
There are various methods in which you can free up space on your iPhone, iPad or iPod touch. You can delete photos, songs and videos after backing up them, or remove the huge app documents and data. In addition, you can even use professional iOS cleaning tool to seek and delete junk files on your device.
5. Disable Nonessential Functions to Free up iOS 10
The special effects and app background activities will definitely use your system memory. Sometimes, you can choose to give up these visual or operating experience for a better speed running performance in iOS 10, especially when you are using an old iPhone, iPad or iPod touch.
Now, to speed up iOS 10, you can reduce "Motion" and "Transparency" effects, or turn off "Background App Refresh" and "Auto-Update", which are also said to be helpful to preserve battery life.
To Reduce Motion: Settings > General > Accessibility > Reduce Motion.
To Reduce Transparency: Settings > General > Accessibility > Increase Contrast.
To Turn off Backup App Refresh: Settings > General > Background App Refresh.
To Turn off Auto-Update: Settings > iTunes & App Stores > Automatic Downloads.
6. Other Tips to Fix Slow iOS 10
Waiting for another iOS update
If there are some iOS bugs leading to your slow iPhone iPad in iOS 10. You can do nothing but report it to Apple support and wait for the coming iOS update to fix it.
Reset iOS 10 device to factory setting
It's dangerous if you didn't do an iOS backup before you resetting your device to default setting. You may lose all content on iPhone or iPad. So make sure to backup your important data to computer.
Downgrade from iOS 10 to Previous iOS Version
If you are not satisfied of the speed performance in iOS 10.1, 10.2, 10.3 or the latest iOS 10.3.2, you can consider removing them from your iPhone or iPad, and reinstall the previous iOS software.
Related Article:  How to Downgrade from iOS 10.1/10.2/10.3 to Preivous iOS >
The Bottom Line
Above are some basic tips you can use to fix slow iOS 10/10.1/10.2/10.3, or iOS 10.3.2 on your iPhone and iPad. If you have some better tips about how to speed up iOS 10 or iOS 10 apps, be free to post them on the below comment section, and your ideas may be helpful for other readers here.
More iOS 10 Upgrade Related Articles
Join the Discussion on iOS 10 Upgrade