How to Speed Up Yosemite
Summary
How to speed up Mac Yosemite? If the OS X Yosemite is running slow on your older Mac, you can find a solution to fix it in this iMobie guide.
MacClean is the best option to speed up Yosemite by removing junk files from it. Free download it to have a try after reading this guide on how to speed up Yosemite.
It has been five months since the release of Mac OS X Yosemite. Yosemite is without the doubt the biggest update of OS X, and the new operating system has been optimized to run smoother and faster on newer hardware, however, not the same on the older Macs.
If you're among the many who are suffering the slow speed of Yosemite on your old Mac, simply keep reading on this post to get a fast solution. Here you'll witness an increase in performance on your Yosemite in no time by detecting and removing junk files from your Mac with a free and efficient Mac cleaning software, iMobie MacClean.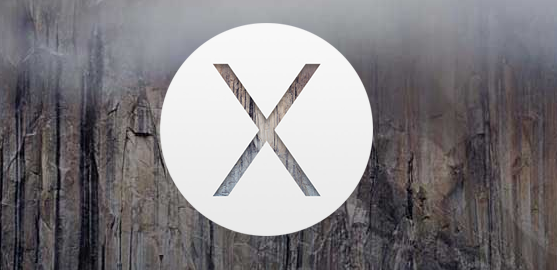 Speed Up Mac Yosemite
MacClean is a professional and award-wining application that made to clean up junk files on all Mac computers thus to speed up your Mac like MacBook Pro, MacBook Air, iMac, Mac mini, Mac Pro, etc. MacClean also works well on the latest OS X Yosemite. It knows clearly where to scan and what to scan, and manages to detect Internet Junk (Safari, Firefox, and Chrome), User Junk, System Junk, and Application Junk on your Mac. Moreover, it lets you to decide whether you want to remove the junk files to trash or permanently delete from Mac.
Also Read: The Most Common Yosemite Problems and Solutions >
Speed Up Yosemite by Removing Junk Files with MacClean
Step 1. Go to download MacClean and install it on your computer > Open it > Choose the junk files you want to delete under Cleanup, here take System Junk for example > Click on Scan button.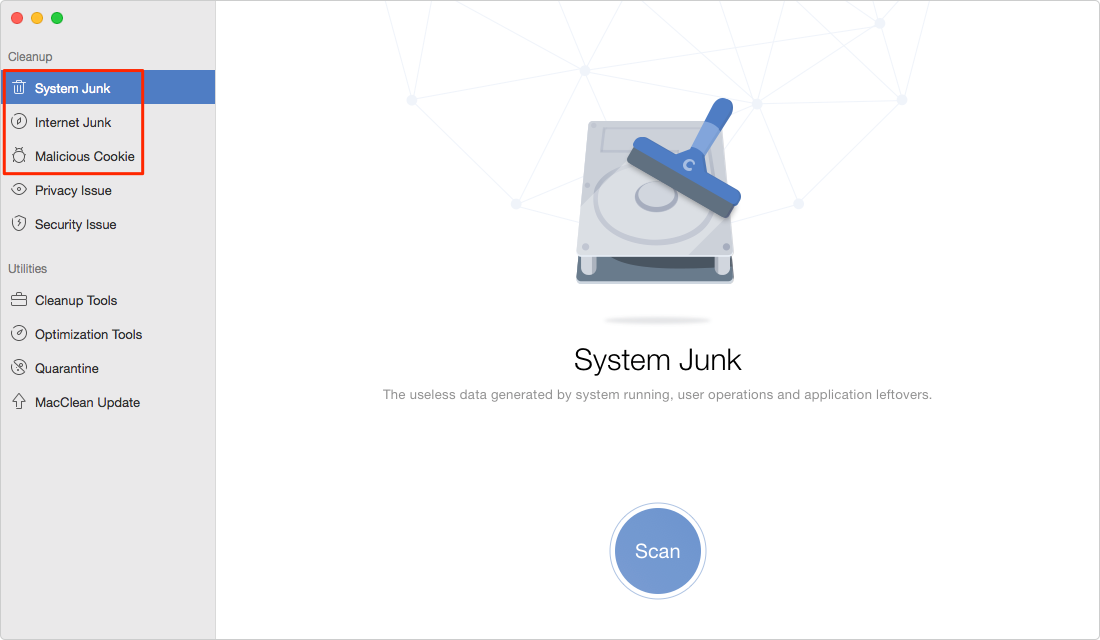 How to Speed Up Yosemite – Step 1
Step 2. Preview and select the junk files you want to delete > Click on Clean button.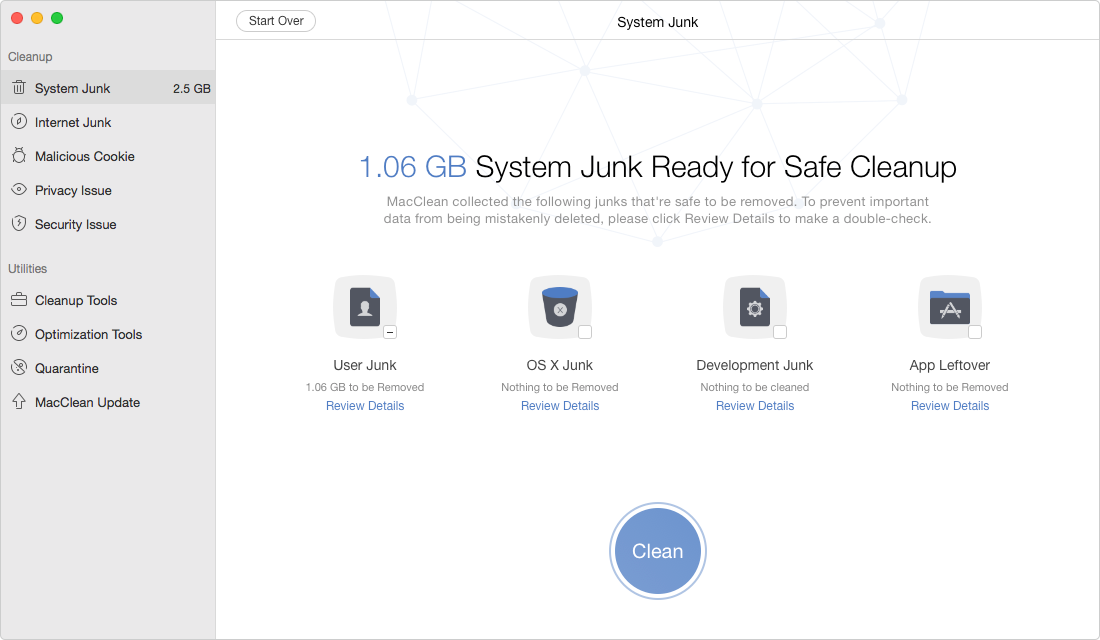 How to Speed Up Yosemite – Step 2
Step 3. Finally, MacClean will show you how much junk files have been removed from your Mac.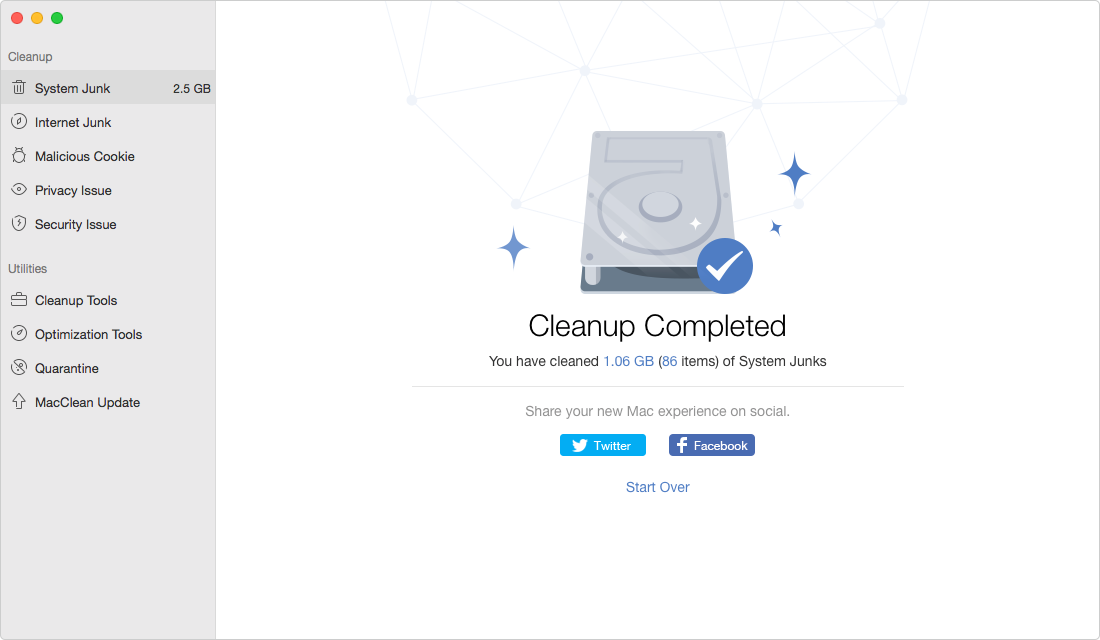 How to Speed Up Yosemite – Step 3
You May Like: Top 15 Apps for Mac OS X Yosemite >
You can also this tool to speed up MacBook Pro by cleaning up MacBook hard drive.
The Bottom Line
If you have upgraded your old Mac to OS X Yosemite, it is quite necessary to speed up your Yosemite by removing junk files from your old Mac. If you have any problem when using MacClean, you can tell us in the comment section or via Email. Now Speed Up Yosemite With MacClean >
Top Posts on Cleanup and Speed Up Mac Computer
More Related Articles You May Like
Share Your Thoughts With Us