How to Stop Your iPhone from Vibrating When in Silent Mode
Summary
Do not like iPhone annoying you by the buzzing sound when in silent mode? This guide will tell you how to stop iPhone from vibrating when on mute. Take 5 minutes to get it.
Go to download AnyTrans to have a full control of your iPhone content after reading this guide on how to stop iPhone from vibrating in silent mode.
Apple's iPhone 7 is expected to launch in 2016, have you prepared well for the new round of iPhone to iPhone Upgrade? If not yet, you can take a minute to read our comprehensive and detailed How to Transfer Data from Old iPhone to New iPhone tutorial.
Apple has made it quite easy for us to silence our iPhone in different situations. You can easily put your iPhone in silent mode by switching the volume button upper left hand corner. But as iPhone is set up to vibrate when on silent mode by default, so it can also annoy you by making the buzzing sound. That can be kind of embarrassing when you are in an important meeting or a lecture. Luckily, you can turn it off if you want to. The following part will show you how to make it.
Also Read: How to Create and Set Custom Vibration Pattern on iPhone >
How to Stop iPhone from Vibrating in Silent Mode
Step 1. Go to Settings app on your iPhone.
Step 2. Scroll down and tap on Sounds.
Step 3. Turn Vibrate on Silent off.

How to Stop iPhone from Vibrating in Silent Mode
Bonus Tip: Add Ringtones to iPhone with Ease
For iPhone users, you can download ringtones from iTunes Store or convert songs as ringtones through iTunes. But as known to all, syncing with iTunes can easily lead to data loss on your device. Actually, you can use one iTunes alternative called AnyTrans to help you sync ringtones to iPhone without data loss. You can easily convert your favorite songs to iPhone ringtones for 25/40 seconds, or in original length. If you are interested, click here to download AnyTrans and follow this post to add ringtones to your iPhone.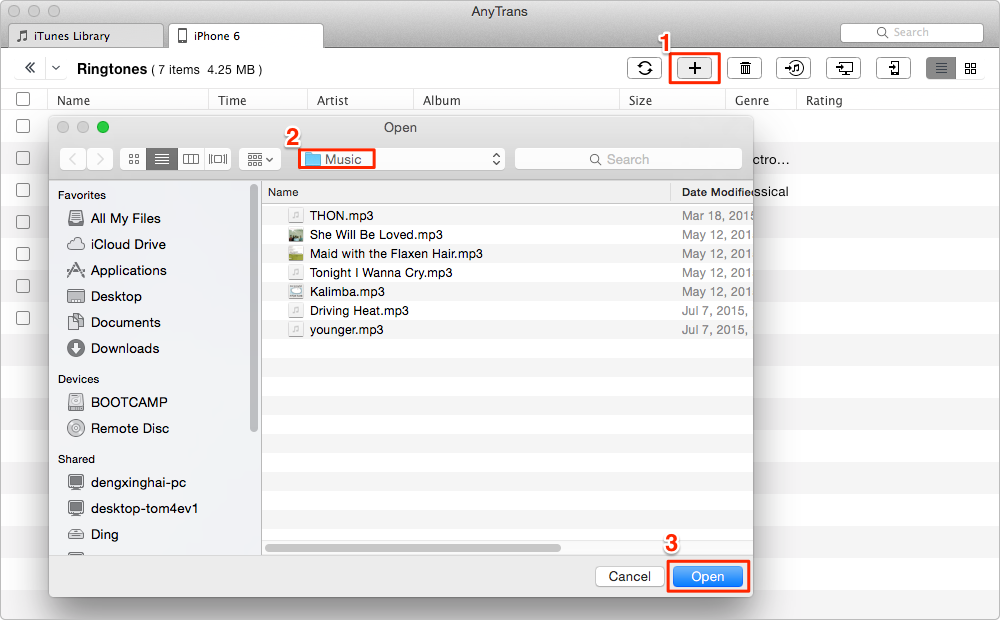 Add Ringtones to iPhone with AnyTrans
The Bottom Line
AnyTrans also supports managing music, videos, messages, contacts, notes and more on your device. Do not forget to give it a try.
More Related Articles You May Like
Share Your Thoughts With Us