Seven Cool Things to Do with Your iPhone
Summary
Do you know how many tricks you can do with your iPhone? If you have no idea about this at all, this guide will show you what cool things to do with your iPhone.
Free download this wonderful tool to manage and transfer data on iDevices after reading this guide about tricks you can do with your iPhone.
Ready to upgrade your device to iOS 10 but find your iPhone / iPad is running out of space? Got an unpleasant iPhone storage crisis, you even cannot take more photos? If you're in such a trouble, take a minute to have a look at our innovative and exciting iPhone Cleaner solution.
You may have used your iPhone for a long time, but you may not know that your iPhone can do all kinds of magic things that you have never knew about before. If you want to explore these magic functions of your iPhone, here is a list of some of the iPhone's amazing hidden features. Let's get started now.
1. Shake to Undo to Cancel Typing
When typing a message to a friend, you may be typing wrong words or editing a wrong picture. Just shake your iPhone, it will pop up a window gives you two option "Undo" or "Cancel", you just tap on " Undo" to cancel typing.
2. Recharge iPhone Battery Faster In the Mode of Airplane
If your want to charge your iPhone faster than before, here you can switch the mode from battery draining wireless and cellular access to airplane before charging your iPhone.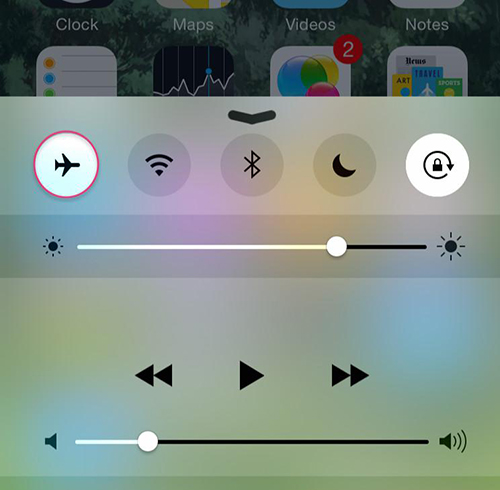 Cool Things to Do with Your iPhone
You May Like: How to Save Battery on iPhone >
3. Ask Siri to Read Emails For You
You can ask Siri to read emails for you when you don't want to look at the messages sometimes. You can say " Read my email" to Siri, she will read all your messages for you. For a specific contact, you can say " Do I have email from Alice", she will read for you or tell you there is no message from Alice. By the way, you can chat with Siri when you are boring, she will show you how smart and funny she is.
4. Turn off your Music with the Timer
If you like to play music before you fall asleep at night, you can use the Timer to automatically turn your music off. Go to Clock app > Tap on the "Timer" at the bottom of screen > Select "When Timer Ends" > Scroll down and choose " Stop Playing" > Back to the homepage of "Timer" and set up the length of time to turn off your tunes when your are palying your music.
Also Read: How to Sync Music from Mac to iPhone >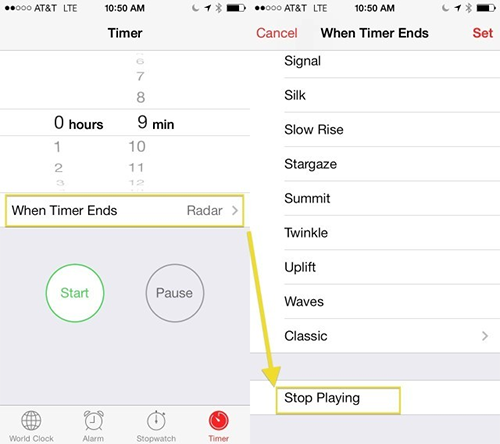 Image Credit: cultofmac.com
5. Take a Photo with Volume Buttons
You may find it hard to touch the capture button to take a photo sometimes, especially when wearing gloves. Here is a small trick you can have a try, you just press the volume buttons to take a photo instead of the touch capture button.
Can't Miss: How to Move Photos from iPhone to iPhone >
6. Create Custom Keyboard Shortcuts
If you like to use a certain word or password frequently, you can go to " Setting" > General > Keyboard > Shortcuts > Add New Shortcut > Enter the "Phrase" and "Shortcut". When you are typing the shortcut, the whole word or phrase will come up.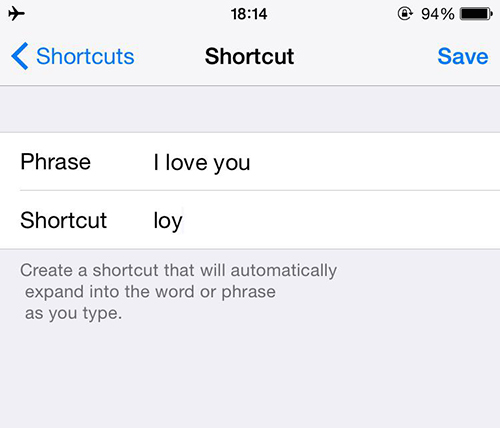 Tricks you can do with your iPhone
7. Use iPhone as A Level
When you want to hang on a picture, you can use iPhone as a level to measure the angle. Go to the Compass app > Swipe left on the screen > Go to measure the level.
The Bottom Line
If you want to make your iPhone run faster, you can have a try on PhoneClean to clear your iPhone. If you still have any question about this guide, please contact our support team via Email, they will reply to you within 24 hours. If you find this guide is really helpful, don't forget share it with friends.
More Related Articles You May Like
Share Your Thoughts With Us