How to Use Siri on iOS 7
Summary
Read this post about Siri tips to know more about Siri and make a full use of it on iOS 7.
Free download PhoneClean and use it as the privacy guard for your iPhone/iPad/iPod touch after reading these quick tips to use Siri on iOS 7.
By the nature an iPhone is always in danger of getting damaged, lost or stolen. How about your important iOS data? To help you recover your lost or mistakenly deleted photos, messages and other data on your iPhone, we collected 5 top best iPhone Data Recovery Software and evaluate them carefully to provide valuable references for you.
Do you know what the greatest thing about Siri is? That's intelligentization! You needn't to consider how to phrase a command, or request, and Siri will automatically interpret what you say. Furthermore, Even if you have finished issuing order, Siri will prompt you if additional information is required.
Siri is an amazing App attached to iPhone/iPad/iPod touch, and many new features about Siri also added to iOS 7. In order that you can use Siri better, we spend hours offering you several quick tips to use Siri on iOS 7.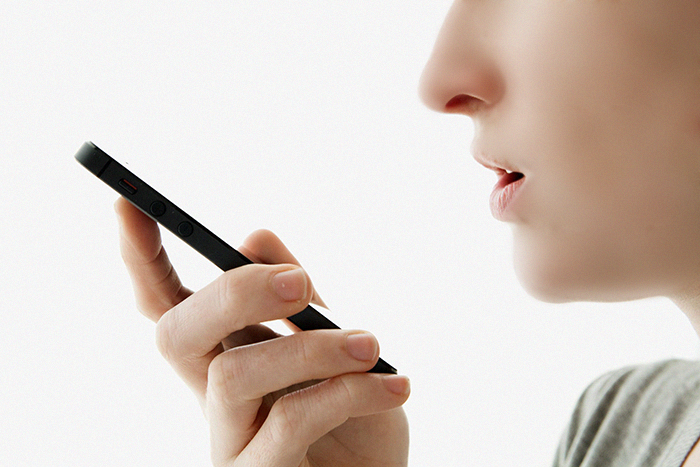 Image Credit: cultofmac.com
Except setting up Siri on your iPhone/iPad/iPod touch, you also need to have a basic knowledge about which apps can work with Siri and how Siri can be worked with them before using Siri.
Generally speaking, Siri can be worked with most of the apps that are preinstalled with iOS 7, plus Siri can find information on the Internet by performing web searches. At the same time, you can also use Dictation mode so that the microphone key will appears on the iPhone/iPad/iPod touch's virtual keyboard no matter what app you are using.
Note: Dictation mode offers you an easy way to speak into your iPhone/iPad/iPod touch and translate what you say to text and insert it into the App you are using, instead of typing with virtual keyword.
Then we provide offer you several tips to use Siri on iOS 7, they are as followed:
1) Set up the Passcode feature on your device to avoid someone access your personal information using Siri without your permission.
You know that Siri is one of the few features that work from the lock screen. This makes that some people may pick up your device and access to your data using Siri if you don't enable Passcode Lock feature on.
About how to enable Passcode Lock feature on, you can make it by following these steps: Launch the Settings App > General > Passcode Lock.
When using your iPhone, you can install a privacy protector to avoid the disclosure of personal information, just like PhoneClean, which can turn your iOS devices into a risk-free handheld device by scanning your devices and listing messages, Internet history, Call history, etc, and then you can decide which of them can be removed from your device.
2) Siri can be used to verbally launch any App.
For example, you can run some App by saying Launch XXX (App name) after activating Siri. If you want to play some game, you can simply say Play/Open XXX (App name).
3) If you want to know more about how Siri can be used, you can say, "What can you do?" or directly tap on the "i" icon when Siri is activated.
If you just upgraded your device to iOS 7, you can read more tutorials about iOS 7 by visiting iMobie Daily Tips.
More Related Articles You May Like
Share Your Thoughts With Us