How to Transfer App & Game Data from iPhone to iPad
Summary
Want to transfer iPhone apps to a new-bought iPad without losing any game data? AnyTrans will get all those done at a stroke.
Take a tour of this awarded software so that you can make use of it after reading How to Transfer App & Game Saves from iPhone to iPad Air.
In this new round of "Upgrade to new iPhone", are you ready for upgrading your old iPhone to the new iPhone 7 / iPhone 7 Plus? If not yet, you can take a minute to read our comprehensive and detailed How to Transfer Data from Old iPhone to New iPhone tutorial.
The A7 chip takes iPad Air to new heights of power and speed. Thanks to the A7 chip, apps run faster and games are more responsive. Everything you do with iPad Air just feels quicker. As a keen game player, you must can't wait to play the favorite games on this all-new portable device.
But you don't want to pay the same app twice. You even wish there's a way to get all the apps onto the iPad Air even with the app game saves, like high score, awards, and other game achievements.
See also: How to Transfer Playlist from iTunes to iPhone
So far AnyTrans gets no counterparts. It can directly copy and move your Apps among multiple iOS devices. This straightforward device-to-device App Transfer will save you money, time and effort.
How to Transfer App & Game Saves from iPhone to iPad Air
Step 1. Download AnyTrans and install it first. Connect your iPhone and iPad Air to your computer. Scroll down to get the following interface.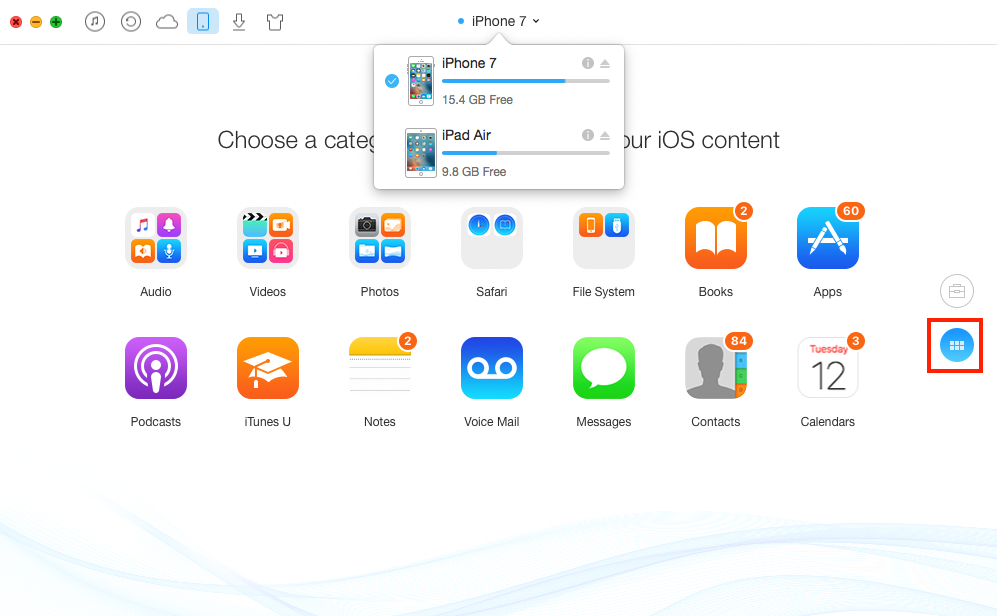 How to Transfer App and Game Saves from iPhone to iPad Air - Step 1
Step 2. Click Apps > Then choose the targeted apps you want to copy from iPhone to iPad Air.
Step 3. Click

button to transfer your games and its data from iPhone to iPad.
Bottom Line:
If you are looking for a smart way to transfer app and game saves from iPhone to you iPad, why not give AnyTrans a try at once? You're welcome to share any of your thoughts about this article or our product in the comments section.
More Related Articles You May Like
Share Your Thoughts With Us