How to Transfer App Info to A New iPod Touch
Summary
I upgraded my iPod touch 4G to the 5G, and I want to continue my app games on the new device. So I'm wondering how can I transfer my app info to my new iPod touch? Read on this tutorial to find an answer.
Download this iTunes Alternative so that you can make use of it after reading this How to Transfer App Info to a New iPod touch guide.
In this new round of "Upgrade to new iPhone", are you ready for upgrading your old iPhone to the new iPhone 7 / iPhone 7 Plus? If not yet, you can take a minute to read our comprehensive and detailed How to Transfer Data from Old iPhone to New iPhone tutorial.
Q: I have a 4th generation iPod touch, I'm getting the 5th one soon. Is there any way that I can transfer apps so that all of the progress for games will still be there?
Someone may suggeste that taking your iPod > go into iCloud > back up with iCloud. Then, when you get your new iPod, set it up from icloud when it asks. You should have the option to set up as an iCloud backup. Look for that option, and choose the backup you just did on your old iPod (Also you can backup your iPod to the computer through iTunes).
However, for the most cases, neither iCloud nor iTunes can save your app info. Even the Game Center used to lose your game progress due to the carelessness of the developer. Under such circumstances, you will need a program capable of transferring App data like AnyTrans.
How to Transfer App Info to A New iPod Touch
Step 1. Free download AnyTrans and launch it on your computer, then connect both of your iDevice to your computer.
Step 2. Click iDevice tab on the upper left, then scroll down or click the tab on your right, the interface below will be shown. Select Merge Device.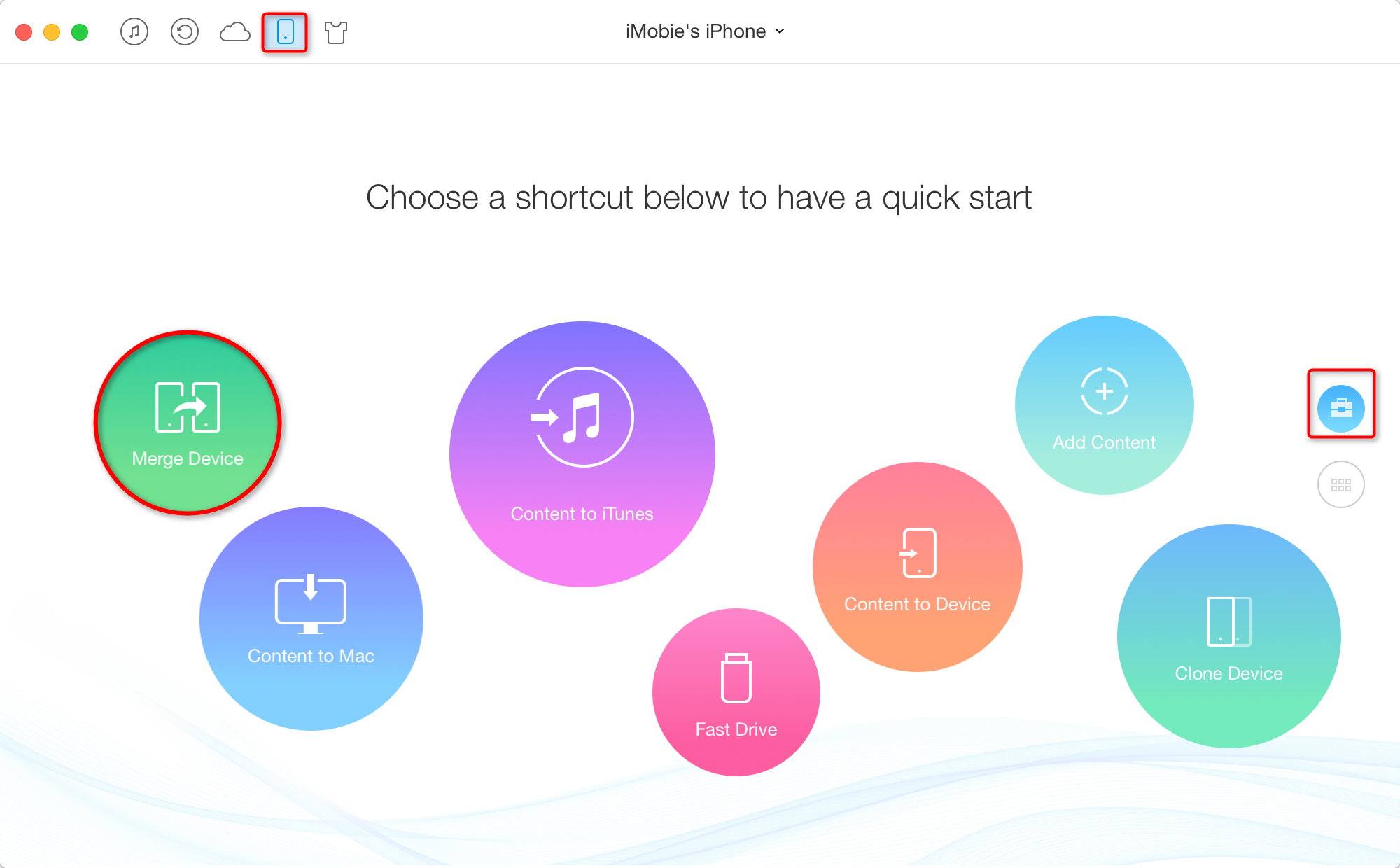 How to Transfer App Info to A New iPod Touch - Step 2
Step 3. Check whether you have chosen the right target device before the merge process. If not, please click the name of your device in the upper middle, then click ">" button.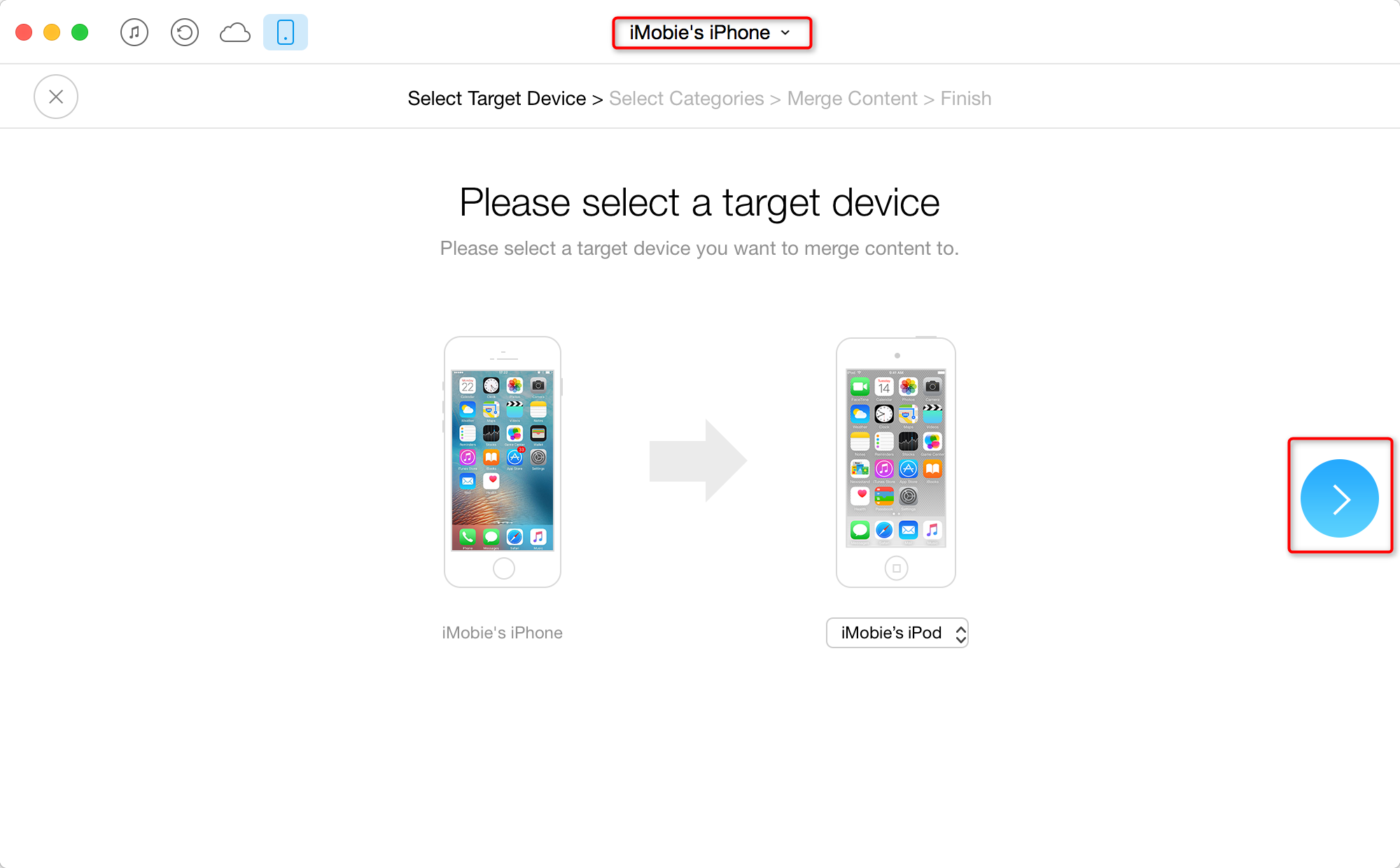 How to Transfer App Info to A New iPod Touch - Step 3
Step 4. Check the box of App, then click ">" again, the app info is transferring to your new iPod touch.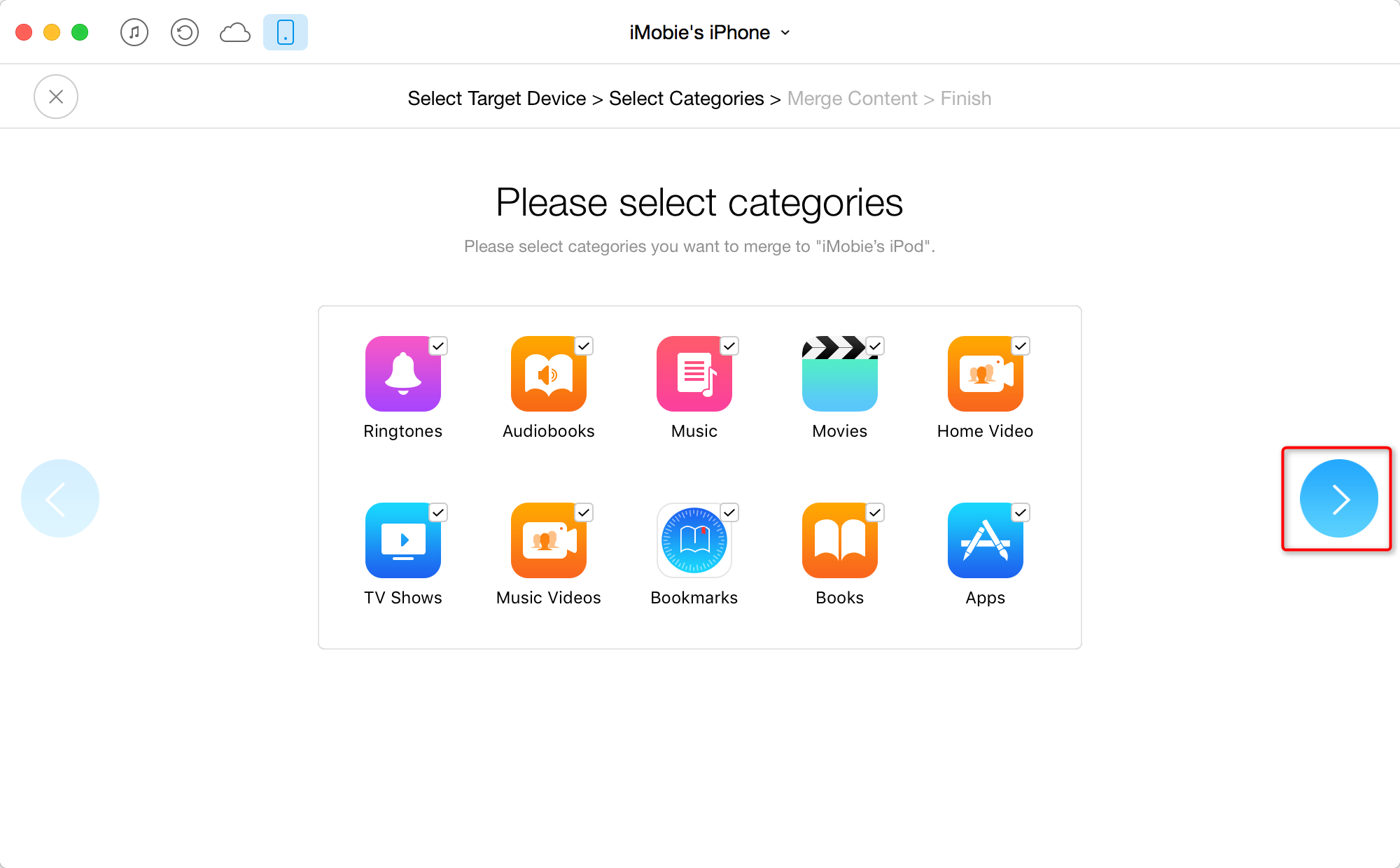 How to Transfer App Info to A New iPod Touch - Step 4
More Related Articles You May Like
Share Your Thoughts With Us