How to Transfer Apps from iPhone to iPad Keeping All App Data
Summary
Want to transfer iPhone apps to iPad without paying twice while still keeps app data and game saves? This article will show you an easy solution.
Take a tour with this one-stop iPhone to iPad transfer after reading this guide on how to transfer apps from iPhone to iPad.
Frequently Asked iPhone Question:
I have iPhone 5s with about five or so games that I paid for. I just got an iPad Air 2 today and was wondering can I transfer my apps from my iPhone to iPad by just redownloading them again, will it be free or would I have to pay all over, which I hope I don't have to do. Thanks a lot for the help.
Best Answer:
If an iPhone app can be used on iPad? With the release of the iPad, we heard about that the iPad will be capable of running all current iPhone apps without modification. Either you can run apps normal sized on the larger screen, or, using pixel-doubling, iPhone-native apps can run full screen on the iPad.
All you need is to find a decent iPhone to iPad transfer tool like AnyTrans. It helps directly move apps among multiple iDevcies with app data and game savings.  This straightforward device-to-device App Transfer will save you both time and effort. Start take a tour with AnyTrans >
Related Article: How to Transfer iPhone Purchases to iTunes
How to Transfer Apps from iPhone to iPad with AnyTrans
Step 1. Open AnyTrans, and connect both your iPhone and iPad to computers. Click on Settings button on PC/Go to Preferences on Mac > General > Choose App program and App data under "When transfer Apps to other device, I prefer transfer".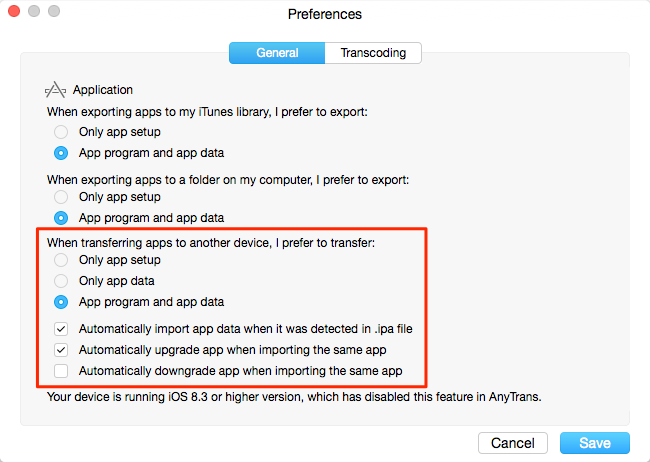 How to Transfer iPhone Apps to iPad – Step 1
Step 2. On the manage page of your iPhone in AnyTrans, click App tab.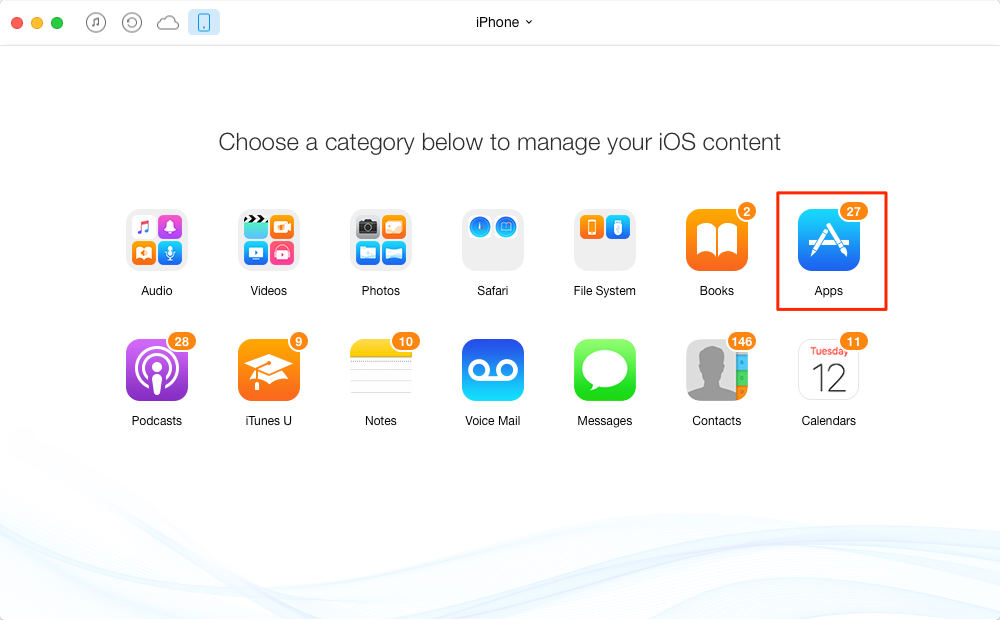 How to Transfer iPhone Apps to iPad – Step 2
Step 3. Select the app you want to transfer from iPhone to iPad, click the To Device button.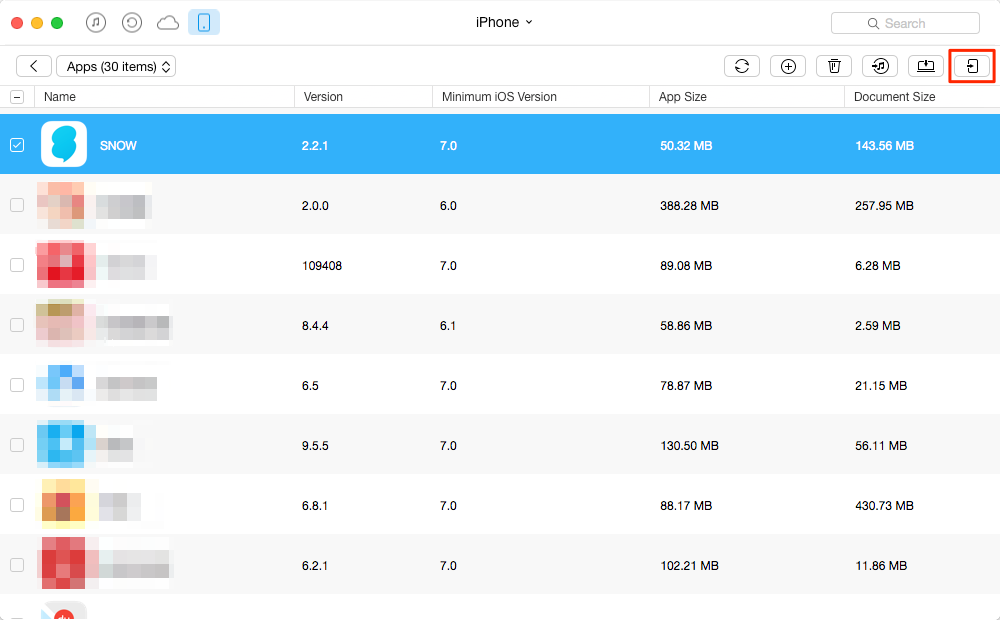 How to Transfer iPhone Apps to iPad – Step 3
Note:
- If the application itself is not compatible with iPad, it cannot be opened after transferring from iPhone to your iPad.
- This method is working for iDevice running iOS 8.2 or before. If your iPhone or iPad is running iOS 8.3 or higher, the app data cannot be transferred.
The Bottom Line
AnyTrans also works for transferring apps between two iPhones or iPads. It also helps transfer music, videos, photos, contacts and more between two iOS devices. All in all, it makes your Apple life simple & smart than ever before. Why not take a tour with it?
More Related Articles You May Like
Share Your Thoughts With Us