How to Transfer Music from iPhone to PC
Summary
How to transfer music from iPhone to Windows PC? In this post, we are going to show you an easy and quick solution to transfer songs from iPhone back to PC.
Have a try on this amazing iOS file transfer so you can always put the music in the right place. Now read on to learn about how to copy music from iPhone to PC.
It is quite simple to transfer music from PC to your iPhone with Apple's iTunes program, however, its single-way syncing feature means it is not possible to get songs back to your PC hard drive. To help you get out of this frustrating situation, we are here to help. We have previously talked about how to import music from iPhone to MacBook, here we will focus on transferring music from iPhone 4s/5/5s/5c/6/6s to Windows PC.
Also Read: How to Transfer iPhone Music to iTunes Library >
The Tool We Need to Copy iPhone Music to Windows PC
AnyTrans for Windows is all we need to get this done. It is regarded as the best iTunes alternative that puts your music and more in the right place. The full-way transferring feature of AnyTrans helps you easily copy songs from any iPhone to Windows hard drive or iTunes library, from iPhone to another iPhone/iPad/iPod, and from any computer to iPhone without replacing data. It also takes care of other iOS data on your iPhone like photos, videos, ringtones, voice memos, messages, contacts, notes, etc.
You May Like: How to Put Songs on iPhone 6s Directly >
How to Transfer Music from iPhone to PC
Step 1. Download AnyTrans for Windows, and get it installed on your PC. Run AnyTrans, and plug in with your iPhone. Scroll down on the homepage > Audio > Music.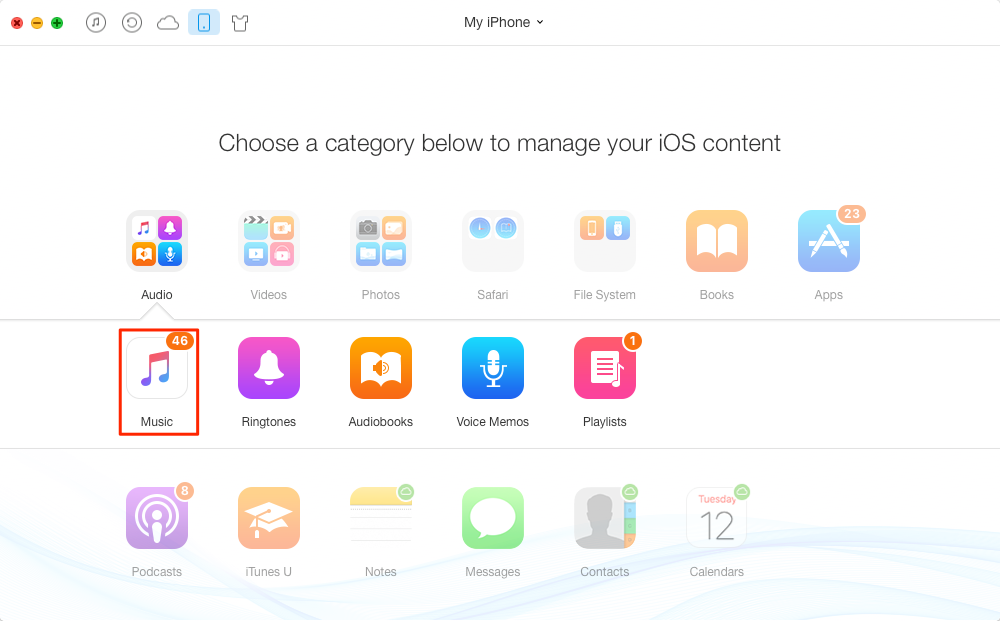 Transfer Music from iPhone to Windows PC
Step 2. Choose the songs you want to copy from iPhone to PC, and then click the To PC button. Set the destination on your PC to store the songs.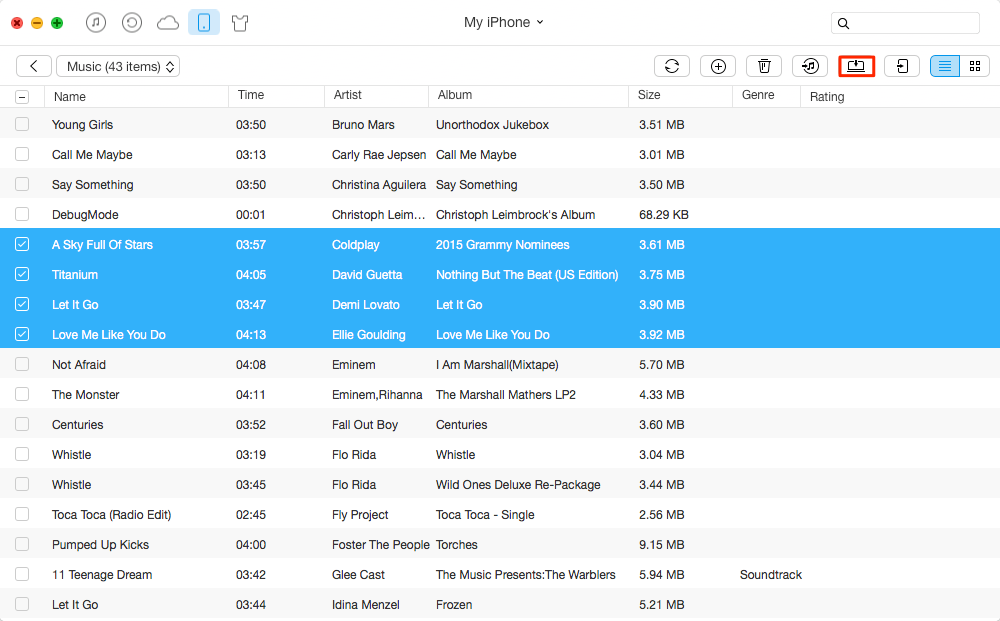 Copy Music from iPhone to Windows PC
Step 3. After it is done, you will see a folder named "AnyTrans-Export-2015-XX-XX" on the PC where your songs stored in.
The Bottom Line
AnyTrans is also available for Mac computer, and it would be the best file manager that keeps your iOS data organized. Why not have a try on it now? Have questions on using AnyTrans? Please let us know by sending an email.
Top Posts on Backing up iPhone Contents to Computer:
More Related Articles You May Like
Share Your Thoughts With Us