How to Transfer Music from Old iPod to iPhone in Minutes
Summary
Have a large library of music on your old iPod but want to move them to iPhone now? How to make it in minutes? Read this post and learn a way to figure it out.
Free download and take a tour of AnyTrans, so that you can have a good experience of transferring music from iPod to iPhone.
You have been spending time and money in building your music library since you got an iPod, and after years of hard work, you have your own database of music, which contains your favorite songs. However, at this moment you get an iPhone and want to move music from the old iPod to iPhone. How to make it?
Normally, you can easily sync music from computer to iPhone/iPad/iPod with iTunes when we have copies on computer. But what if you havent any copy on computer but have all the songs on iPod, at this moment, how to transfer music from old iPod to iPhone?
About how to solve this problem, some people get a nice idea that we can transfer music from iPod to computer firstly, and then sync them to iPhone again with iTunes. This sounds great, but the question is that iTunes only allows users to sync music from computer to iOS device, but not vice versa. So this is not a feasible solution to this problem.
In order to help you out, we write this post to offer you a feasible solution – transferring with AnyTrans. AnyTrans is developed to transfer media files, photos and Apps among iTunes, computer and iOS devices. With the help of AnyTrans, you can easily to transfer music from old iPod to iPhone.
How to Transfer Music from old iPod to iPhone?
Tools You'll Need:
- AnyTrans – An amazing Transfering Software for iOS devices
- Two USB cables for your iPod and iPhone
- A computer (Mac or Windows)
- An old iPod with your favorite songs
- An new iPhone with enough storage space
Steps as Followed:
Step 1. Free download AnyTrans > Install and launch it on your PC/Mac > Connect your iPod and iPhone to your computer with USB cables > Scroll down or click the button at right.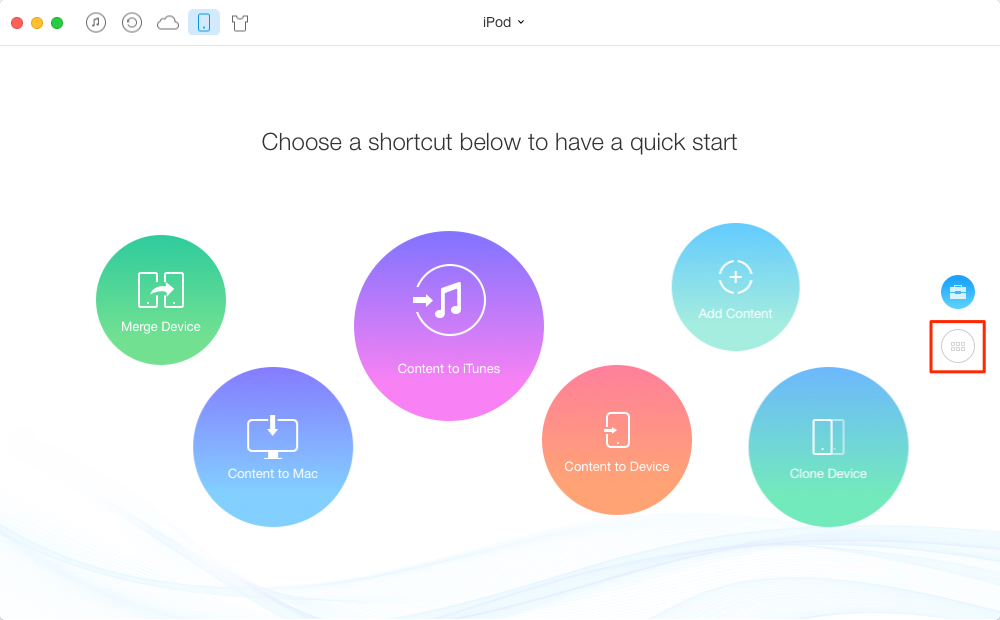 How to Transfer Music from Old iPod to iPhone - Step 1
Step 2. Click on Audio > Choose Music.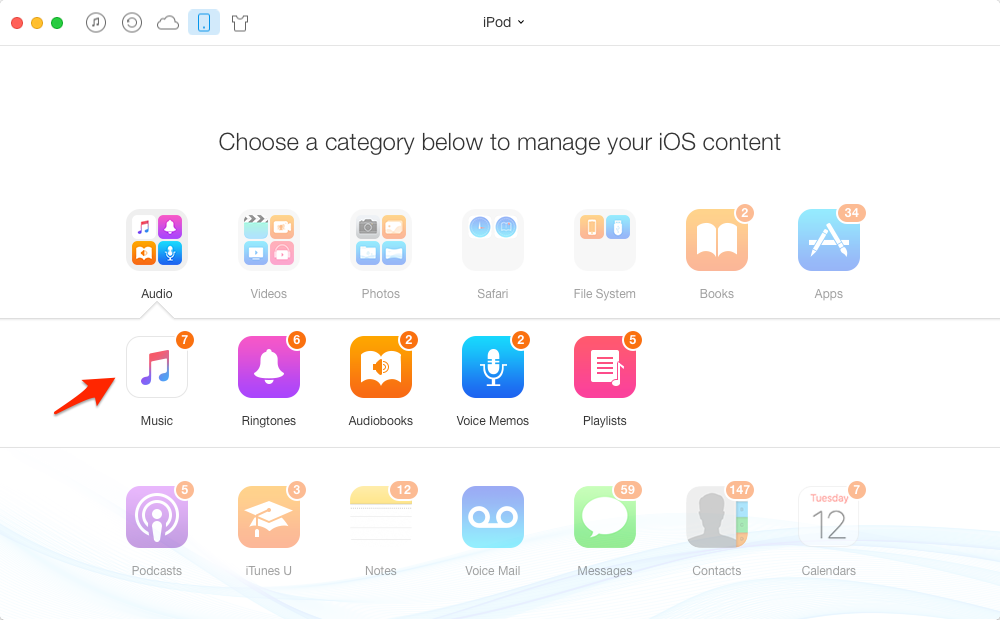 How to Transfer Music from Old iPod to iPhone - Step 2
Step 3. Choose Music you'd like to transfer to iPhone > Then Tap to iDevice button in the right corner.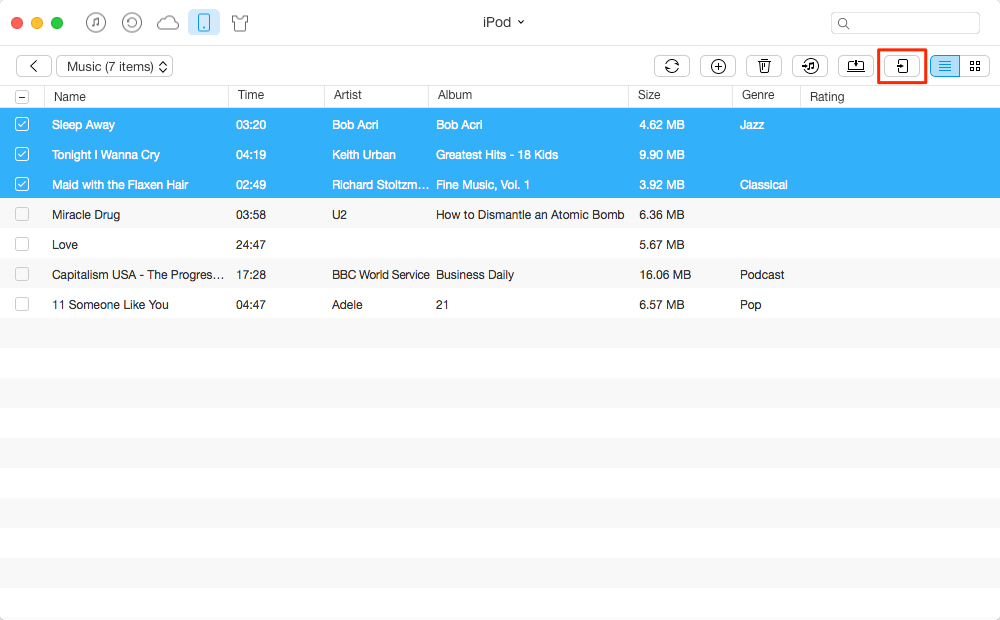 How to Transfer Music from Old iPod to iPhone - Step 3
Note:
- If you have only one USB cable to connect iPod to PC, you can connect iPhone by Wi-Fi, read this tutorial about: how to copy music over Wi-Fi.
- When picking up songs, you can choose all of them by clicking the checkbox on the upper left corner of songs list window, and you also can select some of them by filtering by Artist, Album, Genre, etc.
With AnyTrans, your playlists, rating and play count also can be transferred to your computer, iTunes and other iOS devices. Furthermore, it will convert incompatible audio/video media into Apple iDevice formats automatically during transferring. Why not free download AnyTrans and verify it yourself?
The Bottom Line
If you have any idea or question about AnyTrans or this post, you can share it with us by sending us an Email or leaving a comment in comment sections. If it is useful for you, please share it with your friends. Maybe it is what they are looking for.
More Related Articles You May Like
Share Your Thoughts With Us