How to Transfer Playlist from iPhone to iTunes
Summary
To transfer playlist from iPhone to iTunes Library or other iDevice, AnyTans could be your assistant. Apart from playlist, other media files and apps can also be easily transferred with the help of AnyTrans.
AnyTrans is one of the most trustful iDevice transfer tool to move files. By using this powerful utility, playlist, app, media files, saved games, etc, can be easily transferred.
Since built in playlists, users can manage different types of music and keep record of their tastes. Supposing that syncs from iTunes, all the tracks will be lost. Or, while bought a new device, how to transfer the playlist to the new one? In order to keep the playlist, it is a rosy thing to save them to other iDevice or iTunes. Agree?
If you are an iPhone user, do you know how to transfer playlist from iPhone to iTunes? As we all know, iTunes cannot back up the playlists, right? In this case, the professional third party transfer software is necessary. There are plenty of transfer utilities on the market, but do you know which one is suitable? To move playlist to iTunes, AnyTrans can do a perfect task. Just several clicks, the playlist can be transferred to iTunes Library or other iDevice.
How to Quickly Transfer Playlist from iPhone to iTunes?
To quickly copy playlist from iPhone to iTunes, please free download Anytrans firstly to ensure the steps as follow. It is also ok to follow up the steps below.
Step 1: Install and open AnyTrans > Connect iPhone to computer > Scroll down, click the button of category management.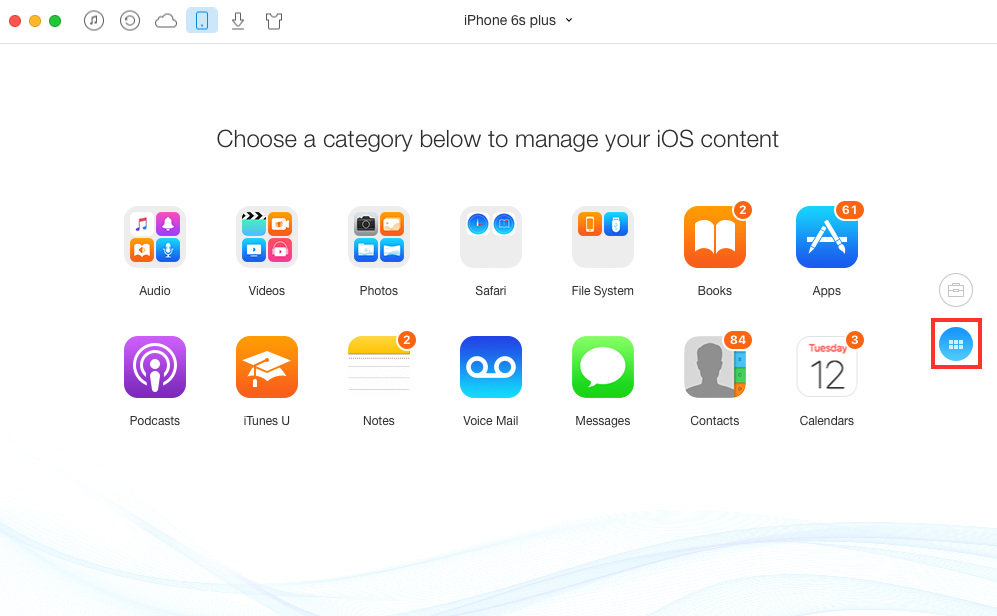 How to Transfer Playlist from iPhone to iTunes - Step 1
Step2. Click "Audio" button, and select "Playlists".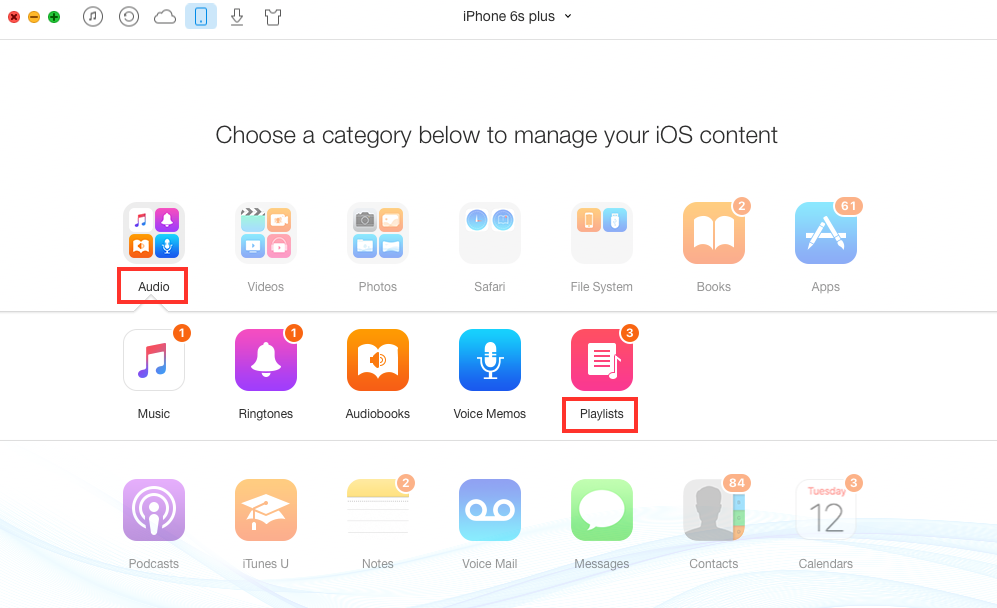 How to Transfer Playlist from iPhone to iTunes - Step 2
Step 3. Choose the Playlists you want to transfer, and click to iTunes button to transfer playlists from iPhone to iTunes.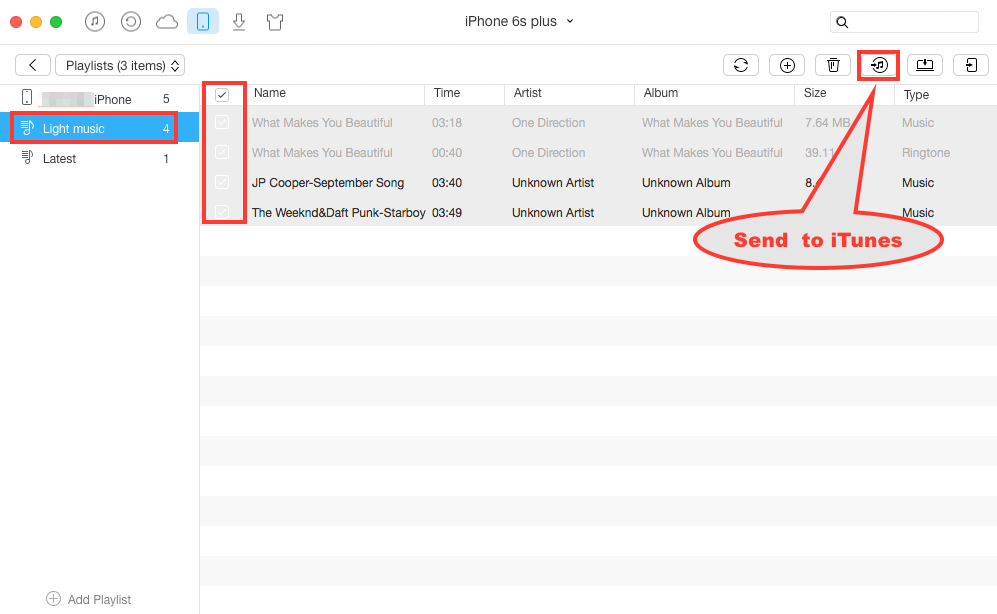 How to Transfer Playlist from iPhone to iTunes - Step 3
To move back, please refer to transfer playlist from iTunes to iPhone.
For copying playlist to other iOS device, the steps are almost the same. Just select the Other iDevice in step 2. Then, follow up the steps next.
For iPad users to copy music, please visit tutorial how to transfer music from iPad to Mac.
Can AnyTrans Do Other Things?
Absolutely! Apart from transfer playlist, it can do app transfer, export music to computer, create playlist, copy media files, or other. All the records of settings, app process, saved games, ratings, play counts, etc, can be kept. While you do video transfer, AnyTrans will automatically convert file type to the type of destination device. Therefore, it is unnecessary to concern about available or not for new device. Meanwhile, this app also supports transfer files over Wi-Fi connection, which brings too much convenience for users. Besides, no matter you are a PC or Mac user, this app is still available due to both versions are supported.
Having seen so many advantages, why not give a try for AnyTrans?
More Related Articles You May Like
Share Your Thoughts With Us