What is the most popular mobile game at this moment? What are your friends, colleagues playing on their mobile devices? Without the doubt, both of the answers are Pokémon Go. It is a game released in Australia, New Zealand, and the United States on July 6, 2016, and it is also the fastest game to the Top Grossing and Free charts, just spent 24 hours. With time, Pokemon Go will be available in more countries, and more and more people will join in capturing Pokémon. Are you one of them or on the way to join them?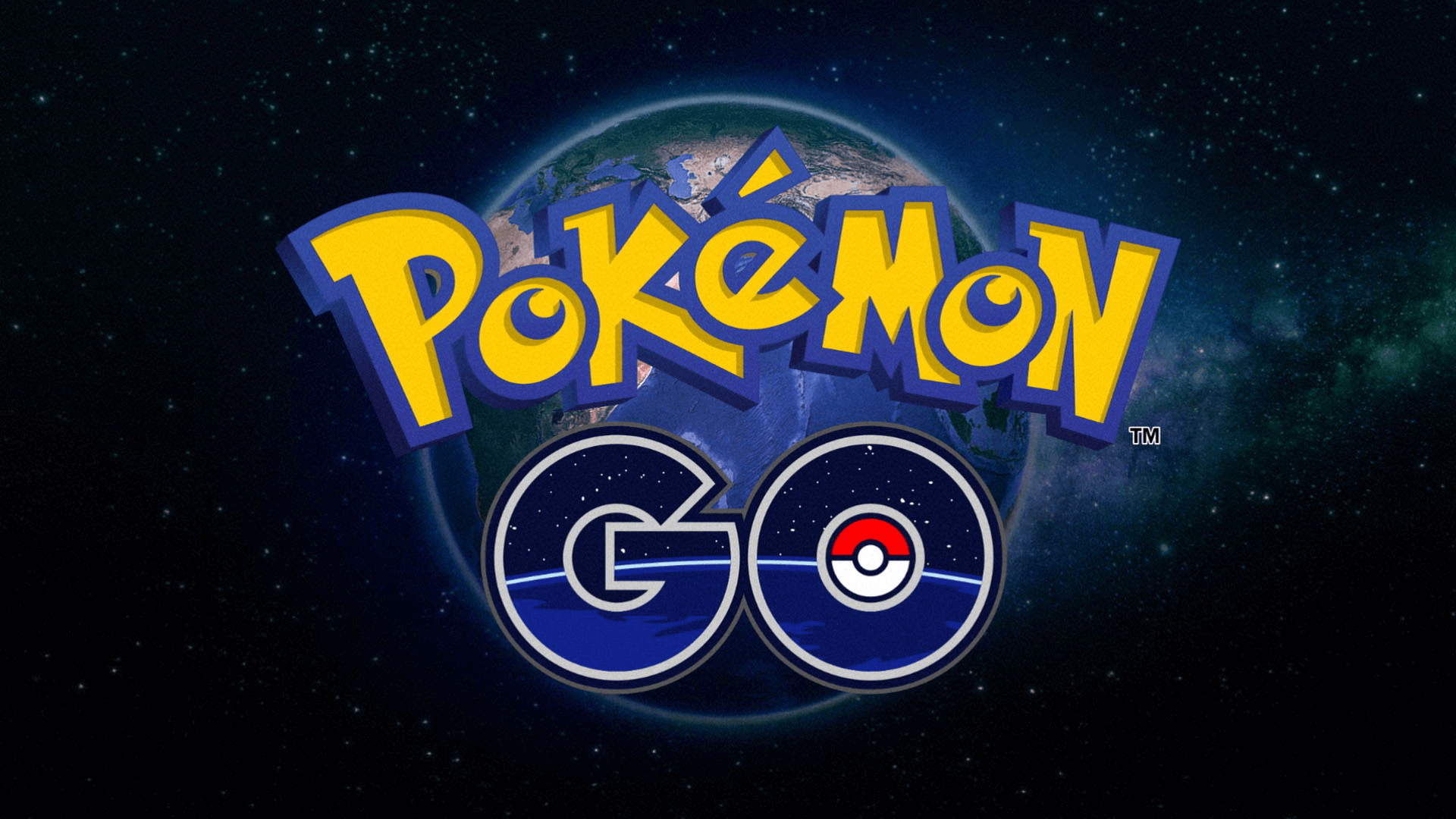 Transfer Pokemon Go and Progress from iPhone to iPhone
If you are a big fan of Pokemon Go and enjoy playing the game at leisure time, you may also want to play it cross all your iOS devices, like an iPad, iPod touch, especially, when you get a new iPhone (like iPhone 6s/7) or a new iPad Pro. But the question is how to transfer Pokemon Go from iPhone to another iPhone iPad.
About how to transfer apps from iPhone to iPhone without losing app data, in this guide, we will introduce you an all-in-one iOS contents management tool – AnyTrans for iOS, which allows you to transfer iOS data, files, information and everything from one iPhone to another. With it, you can transfer Pokemon Go and its progress to new iPhone iPad directly. Next, we will make a brief introduction to the tool we will use.
The Tool We'll Use
You know, neither of iTunes or iCloud supports transferring Apps with saved app data from iPhone to iPhone or iPad, so you'll need an iOS data transfer tool like AnyTrans, which allows you to directly copy Pokemon Go with app data between two iDevices. Contrary to iTunes syncing, you won't lose any existing iOS data on your iPhone and iPad. Besides, AnyTrans also supports transferring other iOS contents, like Photos, Videos, Messages, Contacts, Notes, etc. And it also supports all the models of iPhone, iPad and iPod touch, even the latest iPhone 6s/SE and iPad Pro.
How to Transfer Pokemon Go And App Data from iPhone to Another with AnyTrans
Step 1Free download AnyTrans, install & run it on your computer (PC or Mac), and then connect both of your iDevices to your computer.
Step 2Ensure that both of App program and App data will be transferred to new iPhone iPad.
On Mac computer, on top left corner, click AnyTrans > Preferences. Then you will get a window like the right one. Click General > Select App program and app data if it not checked in When transferring apps to another device column > Click Save button to save this change.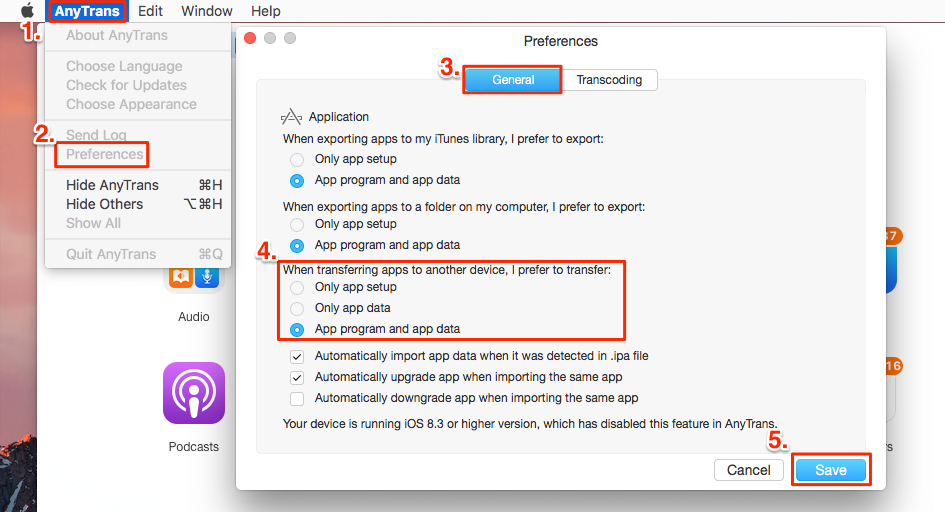 Transfer Pokemon Go from iPhone to New iPhone iPad on Mac – Step 1
If you are working with a Windows computer, you need to open Settings like the following pictures shows: Click AnyTrans icon > Transfer Settings. And the other steps are the same with Mac's.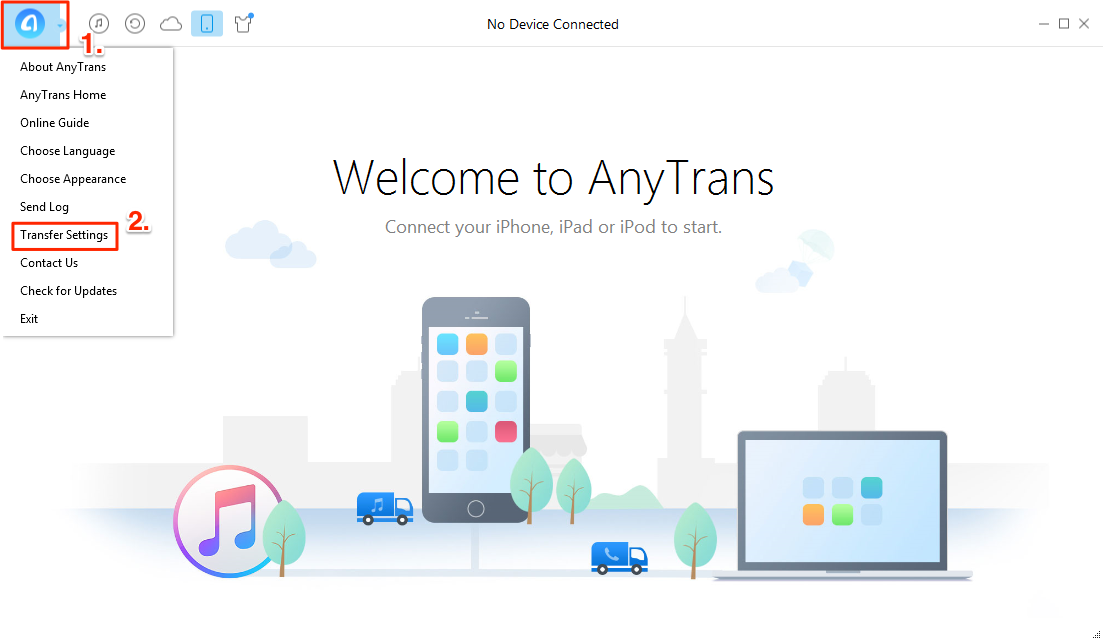 Transfer Pokemon Go from iPhone to New iPhone iPad on PC – Step 1
Step 3On homepage of AnyTrans, click Device tab > scroll down or click No.2 tab to get the next screen > Click Apps.
Transfer Pokemon Go from iPhone to New iPhone iPad iPod touch – Step 3
Step 4Input Pokémon Go to locate it > Select it > Click To iDevice to transfer Pokemon Go to new iPhone or iPad.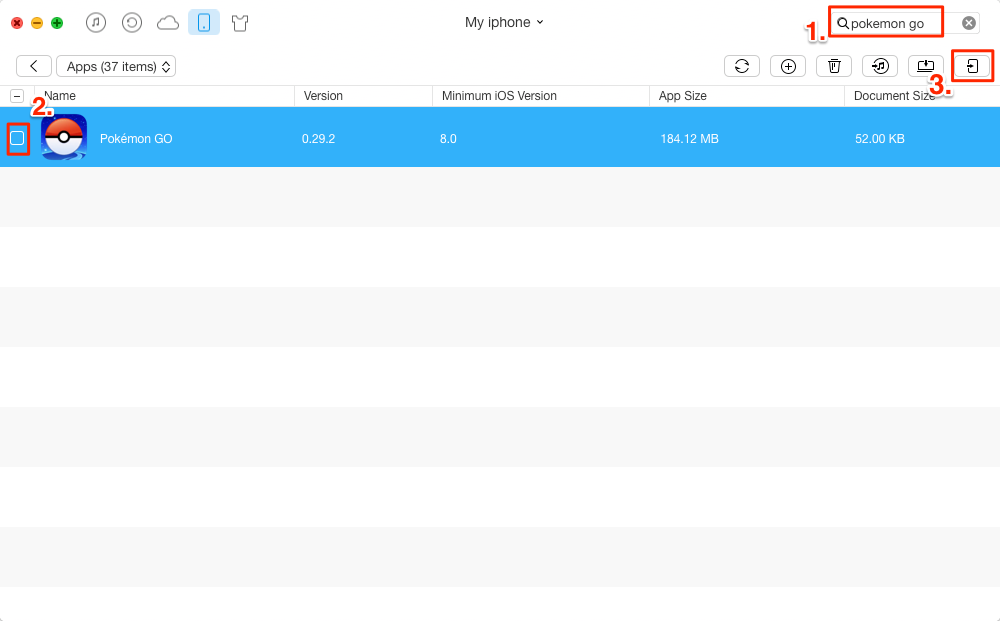 How to Transfer Pokemon Go to New iPhone iPad – Step 4
If both of your iPhone are running iOS 8.3 or earlier, you can transfer Pokemon Go and its saved games by following steps above.
If both of your iPhone and iPad are working with iOS 8.3 or later, you need to download Pokémon Go on your target iPhone or iPad firstly before starting transferring.
If one of your iPhone is running iOS 8.3 earlier, but another one is iOS 8.3 later, you need to update the old one firstly, or you will fail to transfer.
When getting a new iPhone, iPad, you may also want to transfer other iOS contents like:
How to Transfer Data to New iPhone iPad >
How to Transfer Contacts from iPhone to iPhone >
How to Transfer Text Messages from iPhone to iPhone >
How to Transfer Photos from iPhone to iPhone >
The Bottom Line
As you can see, it is not hard to transfer Pokemon Go and its app data with AnyTrans. Except transferring Apps and App data, AnyTrans also does great in transferring and managing other iOS contents, like Photos, Videos, Contacts, Messages, Notes, Music, etc. Now free download AnyTrans and try it >