How to Turn off QuickType on iPhone in iOS 9
Summary
Do not like the QuickType feature of iOS 9? Read this guide to learn how to turn it off on your iPhone.
Go to download AnyTrans to manage your iPhone content after reading this guide on how to turn off QuickType on iPhone in iOS 9.
The QuickType feature of iOS 9 allows us to type quickly, as it can suggest a word for us before we type it according to our habits. This feature can really increase the typing speed, but it may bother you because of privacy issues when other people are using your iPhone. In this case, you may like to disable this feature sometimes. The process of disabling QuickType is quite simple. Just read the following part to get it.
Also Read: The Most Common iOS 9/9.1/9.2/9.3 Update Problems and Solutions >
How to Turn off QuickType on iPhone in iOS 9
Step 1. Go to Settings > Tap on General.
Step 2. Select Keyboard.
Step 3. Scroll down and turn off Predictive.

How to Turn off QuickType on iPhone in iOS 9 – Step 3
Bonus Tip:Better Management of iPhone Messages
We receive and send messages everyday, it offers one easy way for us to communicate with other people. Some of these messages may mean a lot to you and you may want to transfer them to computer as backup. Or when you update to the iPhone 6/6s, you may like to transfer them to your new iPhone. So how to make it? One iTunes alternative called AnyTrans is the way to go. It can help you have a full control of your important messages.
Click Here to Have a 7-day Free Trial >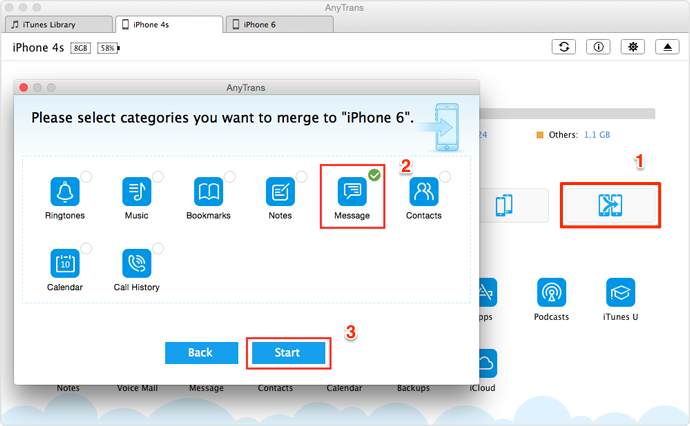 Transfer Messages from iPhone to iPhone with AnyTrans
The Bottom Line
Hope this guide can help you turn off QuickType on your iPhone. If you are interested in iOS 9 hidden features, you can go to this page to learn more information. Do not forget to have a try on AnyTrans.
More Related Articles You May Like
Share Your Thoughts With Us