How to Turn off Voicemail Transcription in iOS 12/11/10
Want to turn off the voicemail transcription feature on your iPhone XS (Max)/XR/X/8/7/6s/6? In this post, we'll show you a little trick to turn voicemail transcribing into not functioning.
By
iMobie
|
Posted on: Dec. 05, 2017,
Last Updated: Sep. 13, 2018
The new iOS 12 has been available to public in this fall, should you update to it? Click this guide to get the pros and cons to make the final decision. If you have already decided to upgrade to iOS 12, we also prepare you released posts like how to install iOS 12, how to fix iOS 12 problems, etc.
I need to turn voicemail transcription feature off on my iPhone X! Since updated to iOS 12, I have to hit the voicemail 3 or 4 times to open a voicemail, and the transcription is never correct! After I read it, I have to hit the delete multiple times before it is removed and there is no clear way to close it and move onto the next voicemail. Then I updated my iPhone to iOS 12, but this problem still remains. Can anybody help? Thanks!
For those iPhone users who have updated their iPhone to iOS 12/11/10, the voicemail transcription feature is kind of annoying. The voicemail transcription may jam up voicemail screen and make it hard to move on to the next voicemail. Sometimes, the transcribing is so far off from what it actually means due to low transcribing accuracy. Therefore, many people prefer to simply see the list of voice messages and want to turn off voicemail transcription on iPhone XS (Max)/XR/X/8/7/6s/6.
The problem is: voicemail transcription service is in beta right now and Apple doesn't give user an option to switch it off. Luckily, after checking the requirements of voicemail transcription feature, we find an easy trick to turn off voicemail transcription in iOS 12/11/10.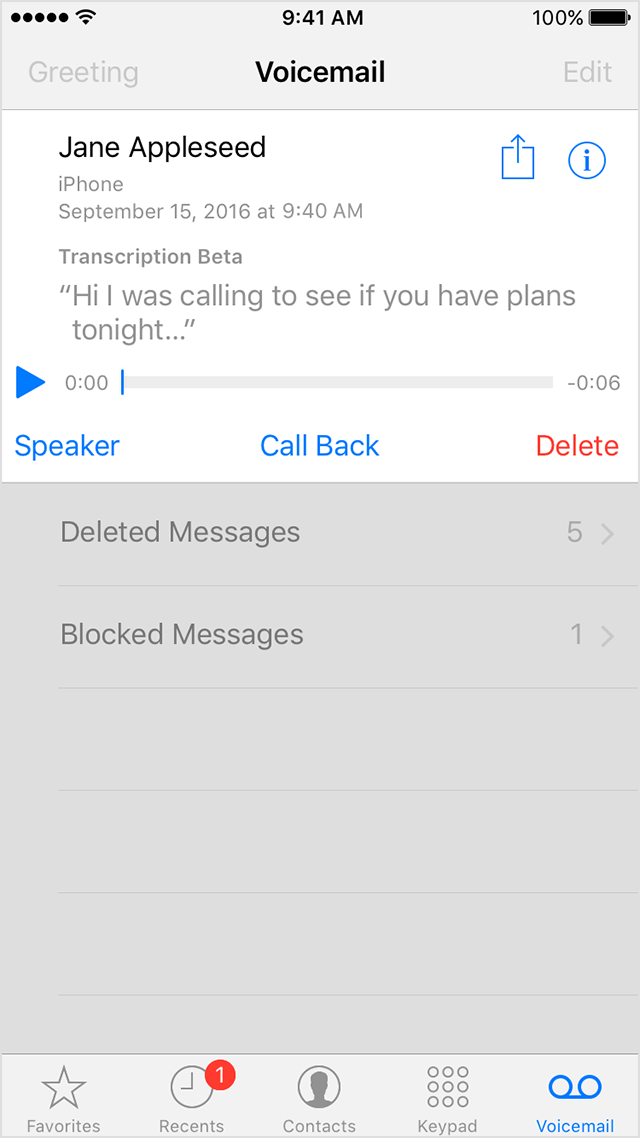 How to Turn off Voicemail Transcription
How to Disable Voicemail Transcription in iOS 12/11/10
As transcription is in U.S English or Canadian English only, you can change Siri language to disable the voicemail transcription service on your iPhone.
Step 1. Go to Settings > Siri > Language.
Step 2. Change Siri language to Australian English or Indian English (if it doesn't work, choose Japanese or other languages that don't sound like English).
After changing Siri's language, voicemail transcription will not be able to transcribe your voicemails on iPhone. Instead, it will just show "Transcription Unavailable".
Also Read: How to Save Voicemails from iPhone
The Bottom Line
Although iOS 12 come with many bug fixes and security improvements, there are still some issues need to be fixed. You can send your feedback to Apple to let them know. Besides, we've also collected some common iOS 12 problems and solutions that may help you, please visit Top 37+ Issues After iOS 12 Update for more details.