How to Completely Uninstall Applications on Mac Easily
Summary
Need to uninstall unwanted programs on Mac OS? In this post, we'll show you how to completely uninstall remove applications on your MacBook/Mac mini/iMac and how to remove the app leftovers to free up your Mac space.
Download MacClean to your computer and read this post to learn detailed steps to get apps uninstalled without any junk files left on macOS Sierra.
Some of you may find your Mac get slow after updating to macOS Sierra and want to remove some unwanted apps from your Mac to free up hard drive. Undeniably, lack of storage space is one of the main reasons that cause Mac computer running slow, and uninstall the apps you no longer need can be a good way to reclaim hard drive space and speed up your Mac computer. Here in this post, we'll show you 2 ways to help you uninstall apps on Mac.
How to Uninstall Programs on Mac Normally
You can easily uninstall the apps you got from Mac App Store through simple clicks: Open Launchpad > hold down an app's icon until all the icons begin to jiggle > click the delete button to uninstall an app from your Mac. However, when there is an app you got from other website or from disc that can't be directly uninstalled in Launchpad, you need to go to Finder to uninstall it:
Step 1. Click Finder icon in the Dock > Applications.
Step 2. Find the program you want to uninstall, drag it to the Trash.
Step 3. If you change your mind, you can go to the Trash and right click the app icon to put it back. If you are sure that you no longer need this app, just empty the Trash to permanently remove the deleted app from your Mac.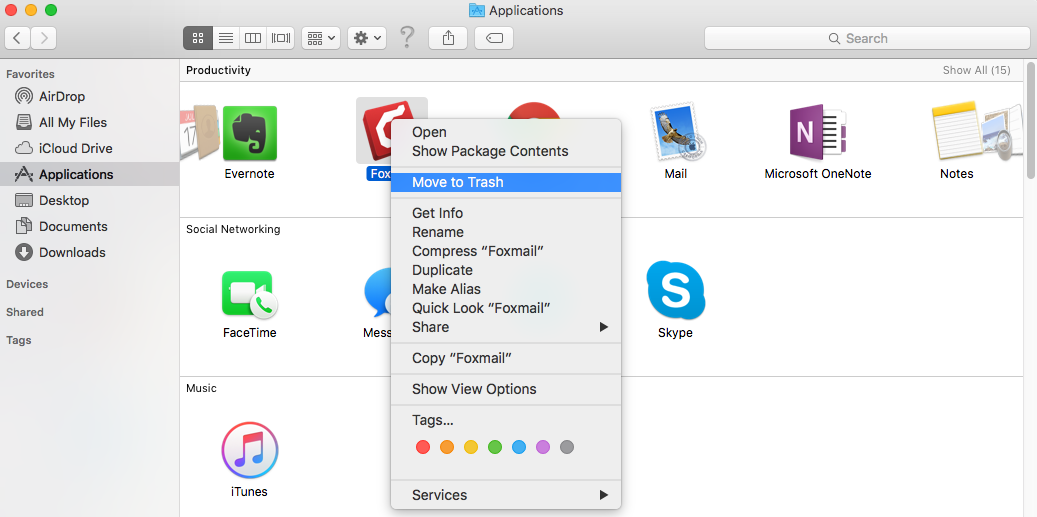 How to Uninstall Programs on Mac
Though you can uninstall an app on your Mac within a few clicks, the app preference, caches and other leftover files may still remain on your computer and occupy the space of your hard disc. If you are not an advanced Mac user who knows how to get rid of these app leftovers, you can have a try on MacClean, a powerful Mac Cleaner that can help you remove app and its leftover from your Mac computer with ease.

While deleting apps, some of you may find that applications folder is missing. Read this How to Get Missing Applications Folder Back on Mac guide to fix this issue.
How to Completely Uninstall Applications on Mac Using MacClean
Compatible with macOS Sierra, Mac OS X 10.11 and earlier, MacClean gives you an all-in-one solution to uninstall unwanted apps, malware, or app leftovers on your MacBook/Mac mini/iMac. Follow these steps to learn how to uninstall apps on macOS Sierra with MacClean:
Step 1. Get MacClean installed on your Mac and run it. Choose Cleanup Tools and click App Uninstaller.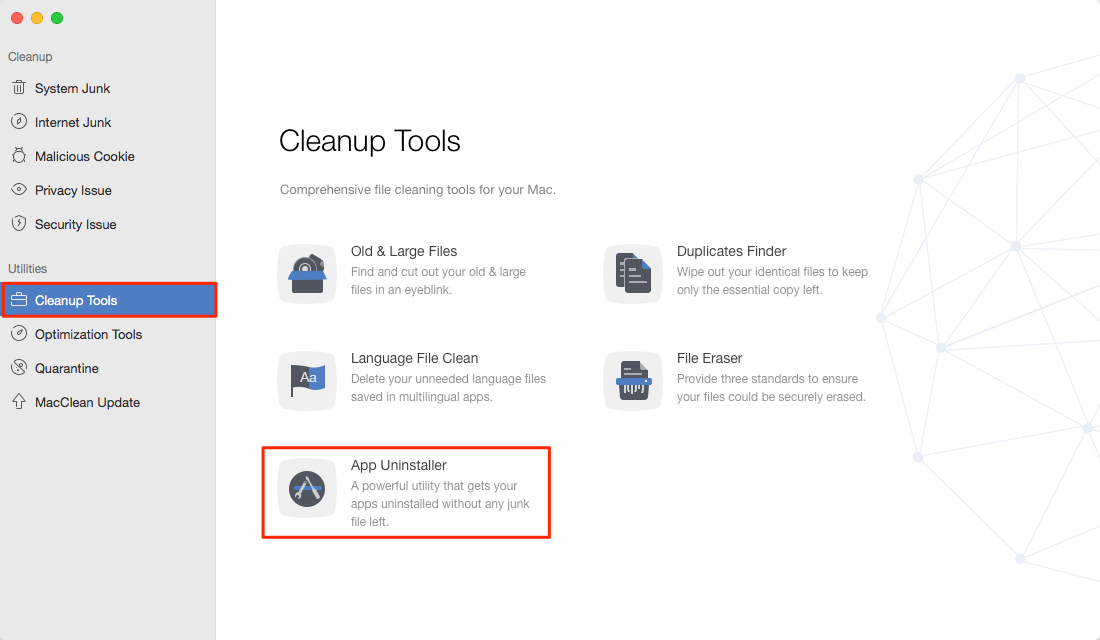 How to Completely Uninstall Applications on Mac with MacClean - Step 1
Step 2. Select the app you want to uninstall and MacClean will show you the app documents on the right section. Click Clean to completely remove this app and the leftovers from your Mac.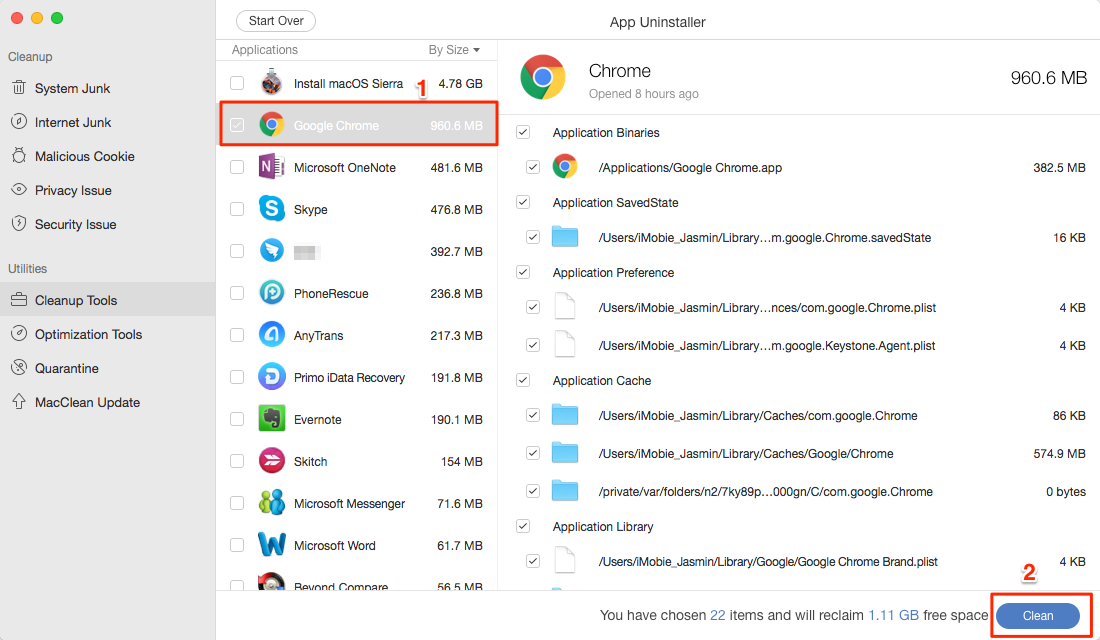 How to Completely Uninstall Applications on Mac with MacClean - Step 2
You can also use MacClean to check other app leftover junks on your Mac: click "System Junk" to scan your computer > select "App Leftover" after finishing scan > click "Clean" to completely delete these app leftover files.
The Bottom Line
MacClean can thoroughly scan your Mac computer and check the programs with preference, caches and other leftover files, which help you completely uninstall programs on macOS Sierra even you are new to Mac. Meanwhile, MacClean can also delete junk files to clean up your Mac and remove virus to keep your Mac safe. Download MacClean to optimize you Mac now >>
Top Posts on Cleanup and Speed Up Mac Computer
More Related Articles You May Like:
Share Your Thoughts With Us