How to Upload Music to iPod without iTunes
Summary
This article aims to give them a perfect solution about how to upload music to iPod without iTunes.
Want to transfer 7000 songs from iPod to computer in 20 mins? Start download now before reading this How to Upload Music to iPod guide.
Under below circumstances, someone feels awkward with iTunes:
Remember that, it is about 1% computers that do not run in Windows or Mac OS. Since apparently iTunes doesn't take them into account.
When we talk about operating system market share, Microsoft's Windows still dominates 84.51% personal computers. So when PC users purchased an Apple device, it stands a good chance that they just prefer to play and organize songs with Windows Media Player. And it's also particularly bothersome when they find out their iPods just cannot read these adorable songs.
For Windows users who are fond of using other media players to manage their music library, they just loathe the idea of migrating the entire library to iTunes just because they bought an iPod.
The Tool You'll Need
If you have met the same situation like this, or you just feel uncomfortable with using iTunes, some awesomely designed iTunes alternative programs are available. And among them, AnyTrans is wildly regarded as one of the most suitable choices.
How to Upload Music to iPod with AnyTrans
With intuitive UI and user-oriented design, there is no secret in using AnyTrans. And here is a warm reminder for you before moving on to explore detailed iPod music uploading tutorial: Make sure you have enabled your iPod as a Disk Mode.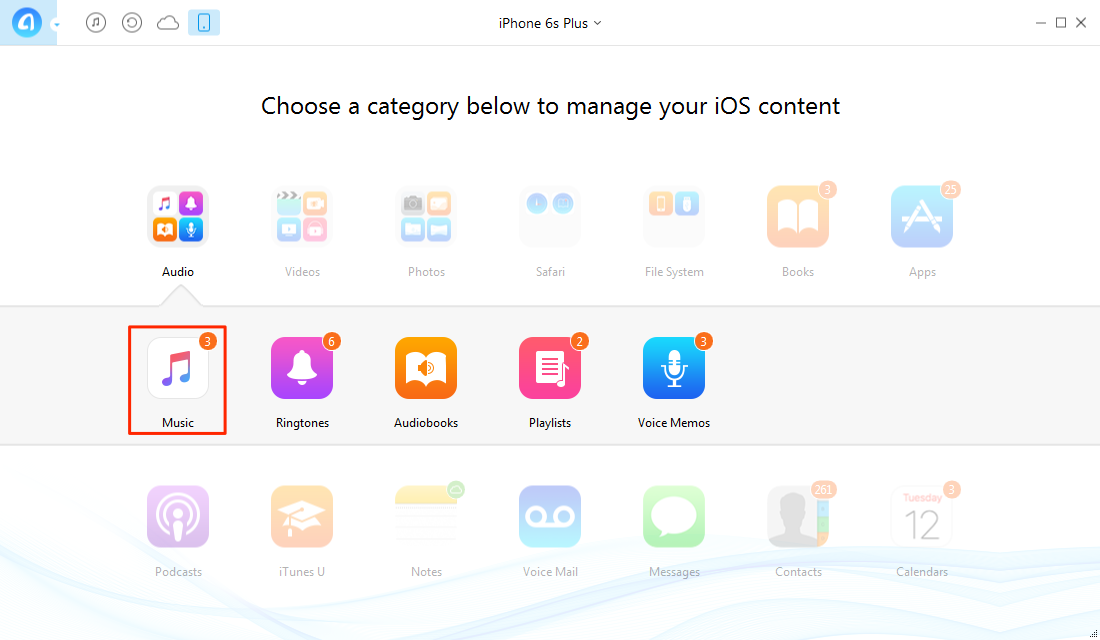 Upload Music to iPod without iTunes
More Related Articles You May Like
Share Your Thoughts With Us